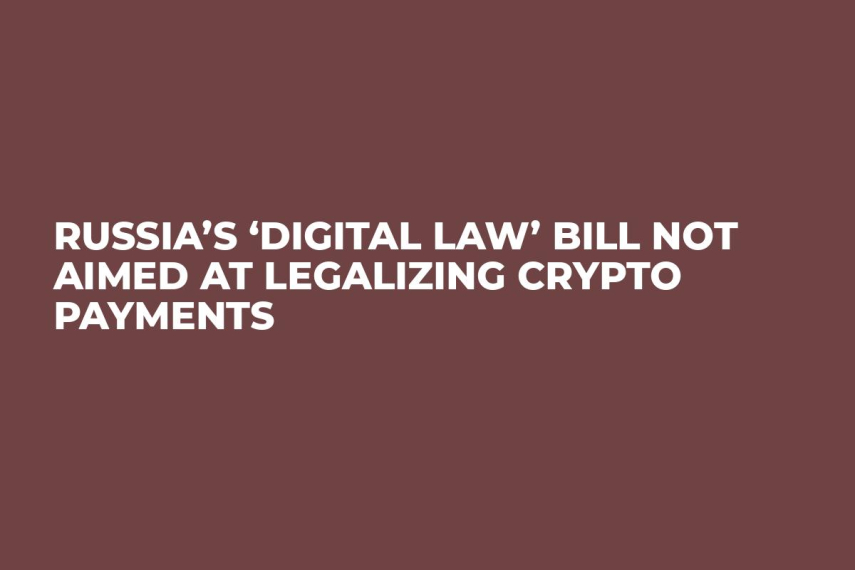 Cover image via U.Today
A draft bill pertaining to protect the rights of cryptocurrency owners while also regulating them in line with Russian laws was introduced to parliament in March with the biggest expectation being the legalization of cryptocurrency payments.
However, local media reports from Russia today are suggesting that the expectation of making digital currencies legal may not come to pass, this according to Izvestia, the news portal of the Ministry of Information Technologies.
News from the new bill
The bill aims to establish a legal basis for digital rights and digital transactions, Head of the State Construction Committee Pavel Krasheninnikov told Izvestia. It is proof that the governmental heads do consider cryptocurrencies a promising technology that should be entered into the country's legal framework.
While the bill is aimed at being balanced, adding more rights and protection to cryptocurrency users, for the regulators, it is hoped these laws will eliminate risks of digital objects being used to place assets in an uncontrolled environment, by which proceeds of crime can become legalized.
While crypto payments will not be legalized under these amendments, it follows from the bill that in the future, such currencies will be used as payment "in controlled quantities."
On Putin's orders
The move to control cryptocurrencies in Russia has emanated from its highest source, President Vladimir Putin. The Russian Leader had set a deadline on July 1 for relevant cryptocurrency legislation to be adopted in the country.
This was the opening stages of the bill which is now being amended by Russia's State Duma Committee on State Construction.
The bill does not address all of the president's directives, but it presents conditions for further regulation of the digital currency industry.