Flare Networks (FLR), the EVM blockchain protocol with links to Ripple, is seeing one of its most bullish growth trends thus far this month after printing 8.56% growth over the past 24 hours. Following this price jump, the cryptocurrency is now changing hands at a spot price of $0.01553, per data from CoinMarketCap.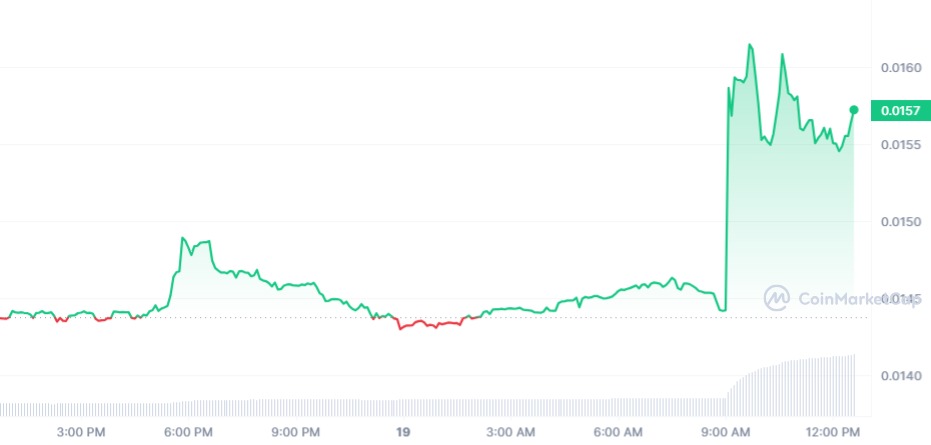 The Flare protocol is designed as a Layer 1 network to make blockchain more useful by giving developers decentralized access to high-integrity data from other chains and the internet. In its bid to achieve this purpose, the protocol has been introducing many value propositions to its community and token holders.
These value propositions are often construed as rewards in the form of aidrops. The Flare protocol has been hard at work since its mainnet went live, and in a recent update, it revealed its plans, through FIP.03, to recommend launching a secondary reward band for the FTSO on Flare. While this sounds quite technical, the bottom line is that the recommendation will "support decentralization by helping more data providers cover their infrastructure costs."
With access to its oracles one of the plans on the horizon for its users and token holders, Flare is always introducing new ideas in a bid to become one of the dominant protocols in its niche.
Is Flare growth sustainable?
The outlook of Flare as a blockchain protocol is positive, and the attempt to transfer this sentiment to the FLR token has been marred by visible market encumbrances.
Although trading volume has soared by more than 375% in the past 24 hours, Flare is still struggling, as its price has plunged by 7.47% in the past week and by more than 43.72% over the past month.
By its past record, we can say the current growth is not sustainable; however, Flare has the right fundamentals to foster on its growth for the future.