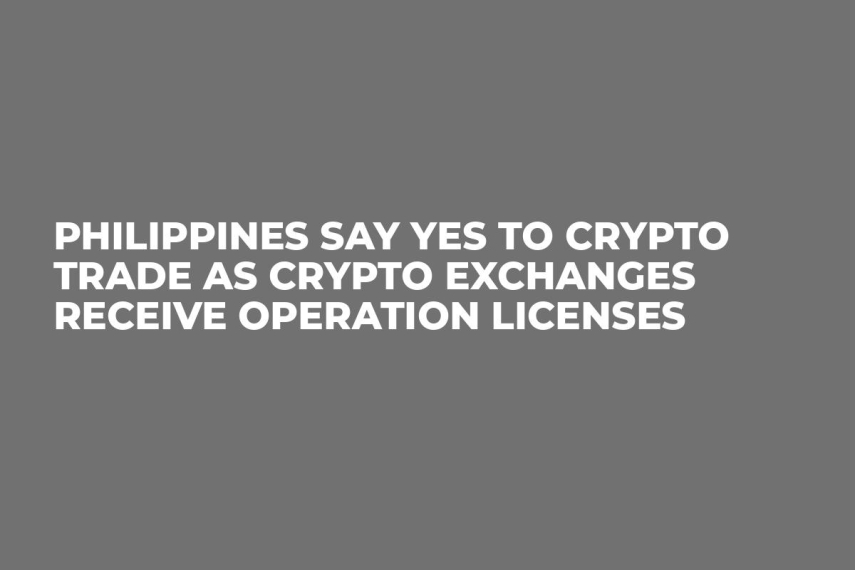 Cover image via U.Today
Recently the Philippines Cagayan Economic Zone Authority (CEZA) officially announced licensing these companies. One of them is from Thailand and the other two are Hong-Kong-based.
Each of these offshore platforms had to invest in the country's economy $1 mln each.
Where the money goes
Raymundo T. Roquero, one of the CEZA administration, told journalists that the Hong-Kong located exchange Golden Millennial Quickplay Inc. (GMQ) plans to build here its infrastructure and will have an incubation period of two years before they are allowed to launch in Manila.
Together the exchanges add $3 mln of investments into the local area, namely to the city of Sta. Ana. in Manila. Currently, this is the area of primary development. The country plans to make profits trading with APEC and also do international trade.
Obligatory checks
The exchanges must renew their licenses every year. Besides, all exchanges are going to be checked for probity and application programming integration. Each procedure costs $100,000. These fees are non-refundable.
All in all, around 70 exchanges have applied for a license to operate in this area. Apparently, they are all so eager, since the Philippines authorities are the first to provide regulations for the virtual asset market.