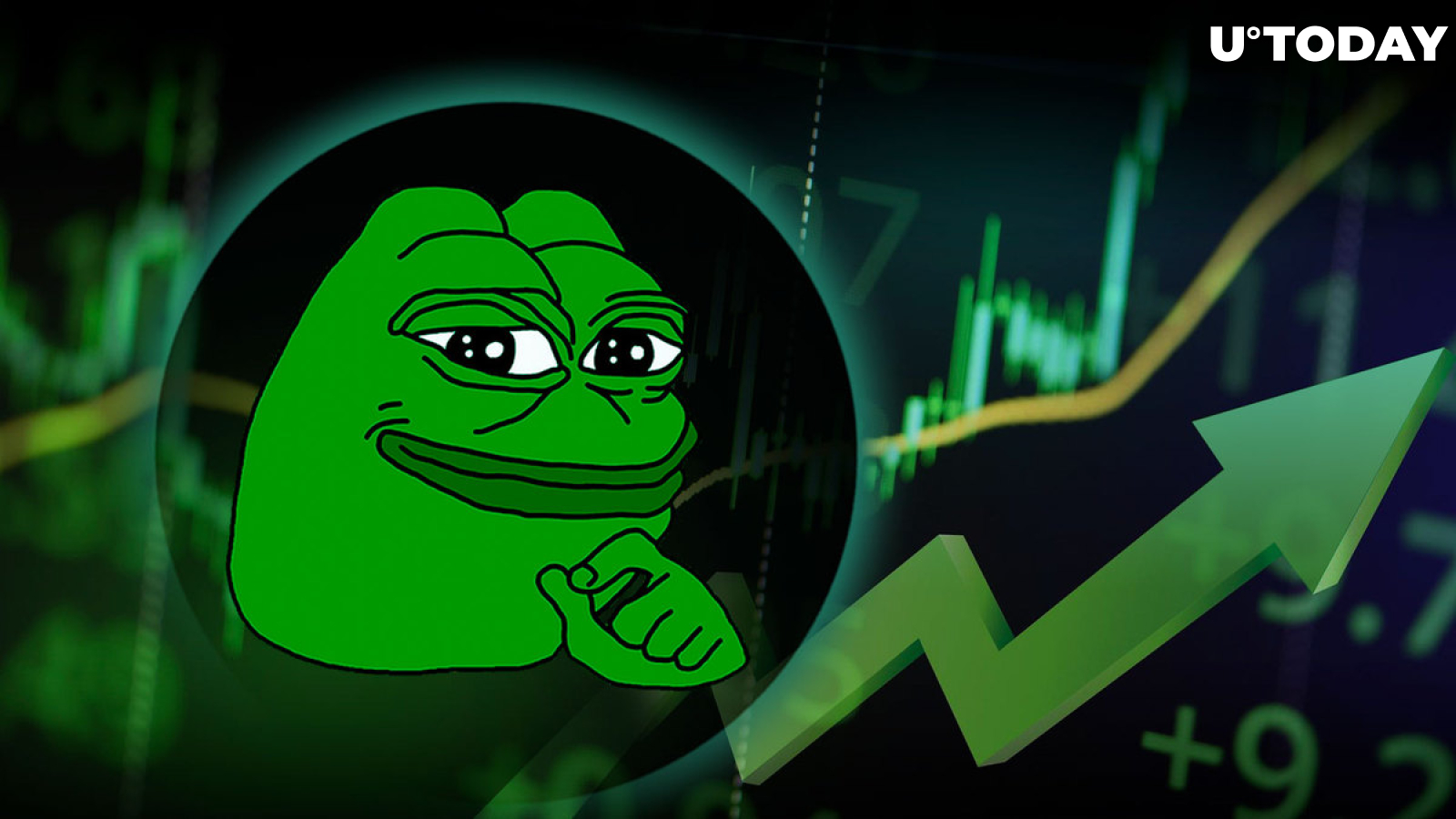 Cover image via www.freepik.com
Frog-themed cryptocurrency Pepe (PEPE) is showing an intriguing rebound after weeks of price declines. In the last seven days, PEPE has increased by roughly 17%.
The frog-themed crypto asset is also surprisingly in the green, sustaining gains made in the last 24 hours.
Pepe's 24-hour trading volume has soared 111% to $88.36 million as meme coin traders bet on the frog-themed asset. At the time of writing, PEPE was marginally up in the last 24 hours to $0.00000071.
Following the sale of 16 trillion tokens worth roughly $15 million from the project's multi-signature CEX wallet, Pepe experienced weeks of downward movement. However, the tide shifted as PEPE rebounded from lows of $0.0000006 on Sept. 22.
PEPE climbed to intraday highs of $0.000000768 before hitting a hurdle, resulting in a slight price pullback.
The specific explanation for PEPE's recent growth is unknown, although on-chain data imply a slight increase in its social discussions.
PEPE sees slight uptick in social discussions
Santiment, an on-chain analytics firm, noted in a new tweet that meme coins such as PEPE, Dogecoin, Dogelon Mars and Shiba Inu appear to be off traders' radar following months of price decline. Dogecoin, for instance, is seeing its lowest overall asset discussion rate since 2020.
"As altcoins have seen more declines than gains since the mid-July crypto market local top, memecoins are showing a smaller ratio of overall trader interest than they have in some time. Particularly, DOGE has the lowest discussion rate since 2020," Santiment tweeted.
That said, meme coins appear to be failing to capture the interest of investors, as evidenced by the declining prices seen for top meme coins such as Shiba Inu and Dogecoin.
Notwithstanding the dearth of social discussions seen for this class of assets, PEPE, on the other hand, saw an uptick in social discussions as its price rose 17% in the past week.