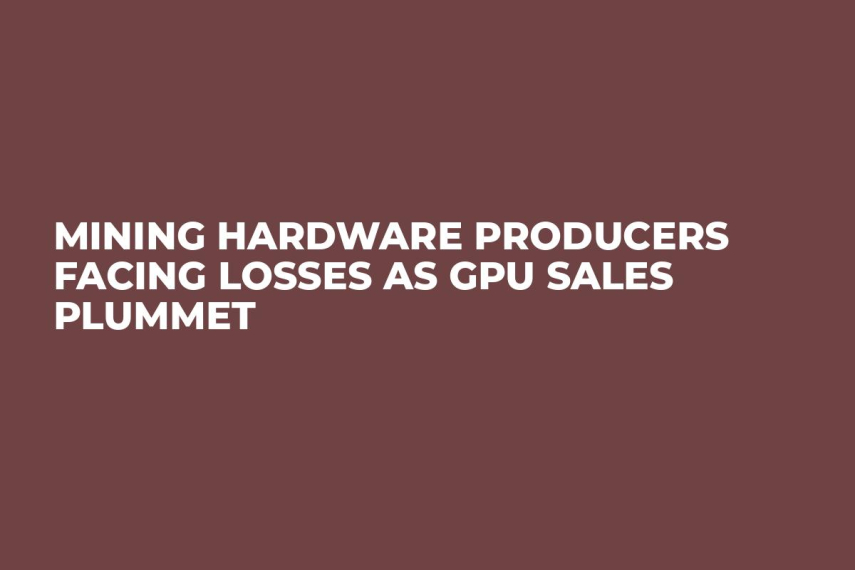 Cover image via U.Today
In 2017 digital currency mining increased to a huge scale as mining hashrates were rising at a great speed.
Besides, prices for miners rose at an exponential rate too, reaching the level when common users could not afford them. However, now, taking into account the situation in the market, the scale of mining and of equipment sales has stopped growing.
Producers overestimated the trend
A lot of mining hardware manufacturing companies, such as AMD and Nvidia, mistakenly believed in the brightest future for graphics card and so their warehouses now are full of equipment they have a hard time selling. The most famous GPU producer, Nvidia, has manufactured over a million GPUs and now is overstocked.
A problem for these manufacturing giants is that the market also expects small mining farms to sell their used graphics cards which they no longer need– this will increase the competition for Nvidia, forcing it to cut prices to a greater degree and cutting its profits.
New ASICs pushing out GPUs
The largest ASIC producing company Bitmain has released new mining ASICs for mining coins on the Equihash and EthHash algorithms. These new machines easily leave traditional GPUs behind by providing a much higher $/hashrate compared to graphics cards.
Thus, the crypto mining has turned into an unstable environment, where for smaller farms it is cheaper to get out of business, rather than keep working.
Official confirmations appear
An entrepreneur and the host of CNBC "Crypto Trader" show Ran Neu Ner has recently mentioned in an interview that he has got a confirmed data saying that some small miners have already begun to switch off their mining rigs.
But despite all this, mining is still a vital part of the Blockchain technology and, therefore, it is also important for cryptocurrencies. Ultimately, miners will keep working, but this market could see a big redistribution of wealth now.