Santiment analytics company has tweeted that Kyber Network whales have been quite active over the past three months, adding large amounts of KNC to their stashes. Looking at past charts, the team of analysts predicts that a possible price surge may occur within half a year.
The KNC price is spiking around 7% at the time of writing and is trading at $0.9004, according to CoinMarketCap data.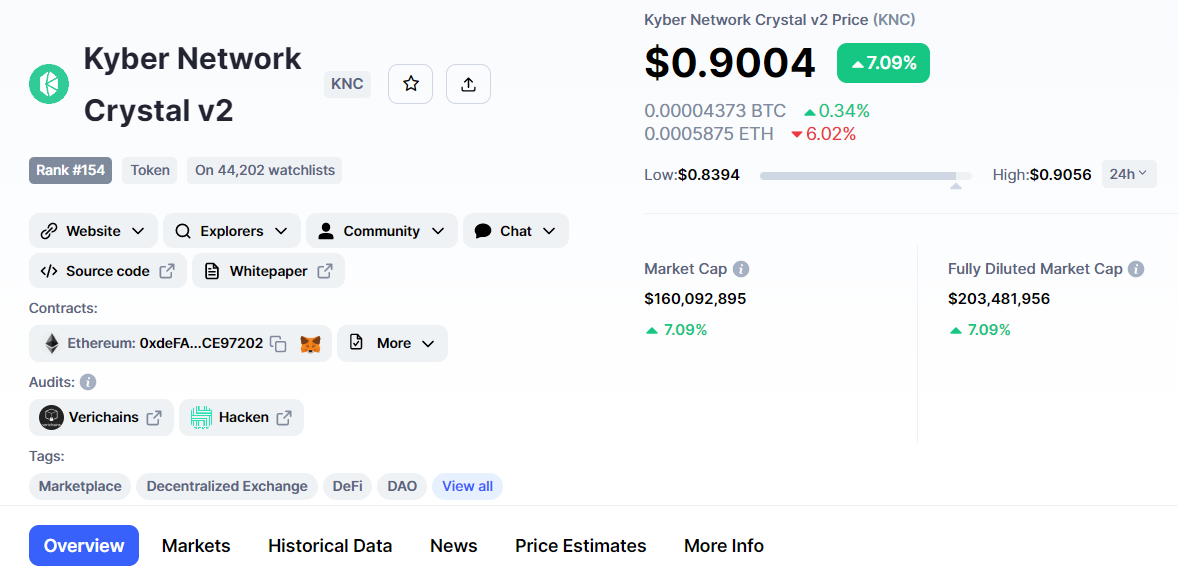 "67% growth may occur in 6 months"
The tweet unveils that whales that hold between 1 million and 10 million KNC have added a staggering 20% of the total KNC supply to their wallets since the end of July.
When a similar-scale accumulation took place previously, according to the chart, the price of the token jumped 67% in half a year.
🐳 #KyberNetwork whales have accumulated rapidly over the past three months, with key wallets holding 1m to 10m $KNC adding 20% of the supply to their holdings since July 31st. The last time this kind of accumulation was seen, $KNC grew +67% in 6 months. https://t.co/3P4j7fjHqo pic.twitter.com/q1XUDIRMVr

— Santiment (@santimentfeed) October 24, 2022