New Year celebrations are traditionally followed by low trading activities on the market and the industry in general. Obviously, one would expect extremely low to non-existent volume of Shiba Inu, hence a lack of burning volume on the chain. However, that was not the case on Dec. 31 and Jan. 1.
According to the Shibburn portal, almost 100 million Shiba Inu tokens have been burned in the last 24 hours. In the last 48 hours, the number is way more significant, with almost 300 million Shiba Inu tokens burned in one transaction only.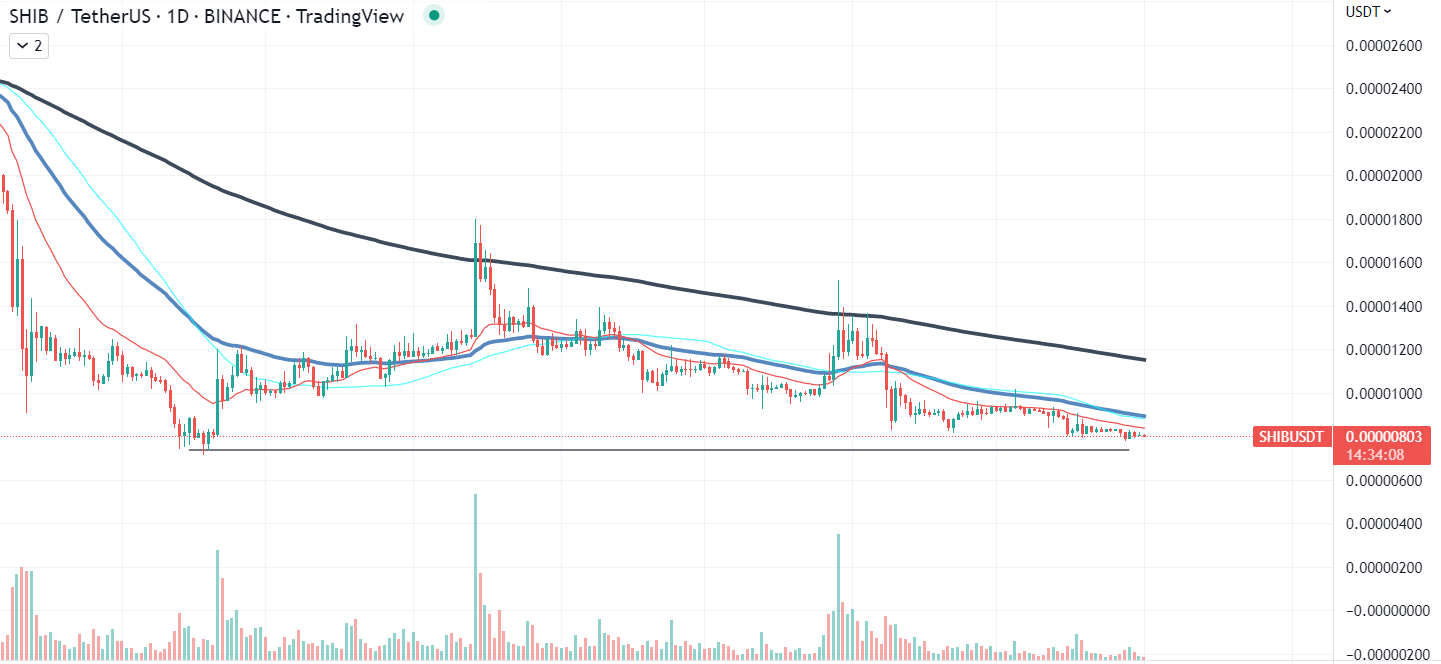 Despite the deceleration of burning activities on the network, Shiba Inu still manages to maintain a certain threshold in the overall amount of burned assets, which leads to a gradual reduction in the circulating supply. When the network's activity is on a high level, investors manage to burn up to 1 billion SHIB tokens, significantly helping the token's performance on the market.
Despite the existing burn and the gradual removal of SHIB from the market, the price of the meme token has been struggling throughout 2022 for numerous reasons: the general downtrend on the cryptocurrency market, massive de-risking of investors' portfolios and the lack of clarity in Shiba Inu's future.
From the market perspective, Shiba Inu lost more than 90% of its value since reaching the all-time high back in 2021, which makes it one of the worst-performing assets across the market.
The current holder composition suggests that short-term traders are no longer interested in the meme coin, which explains the lack of buying volume on the asset. At press time, Shiba Inu is trading at $0.000008 and not showing any signs of volatility.