According to data given by CryptoRank, over the last 30 days, the blockchain Cardano has collected transaction fees for $290,000. At the same time, this result is 16% lower than the previous one, as follows from the presented data.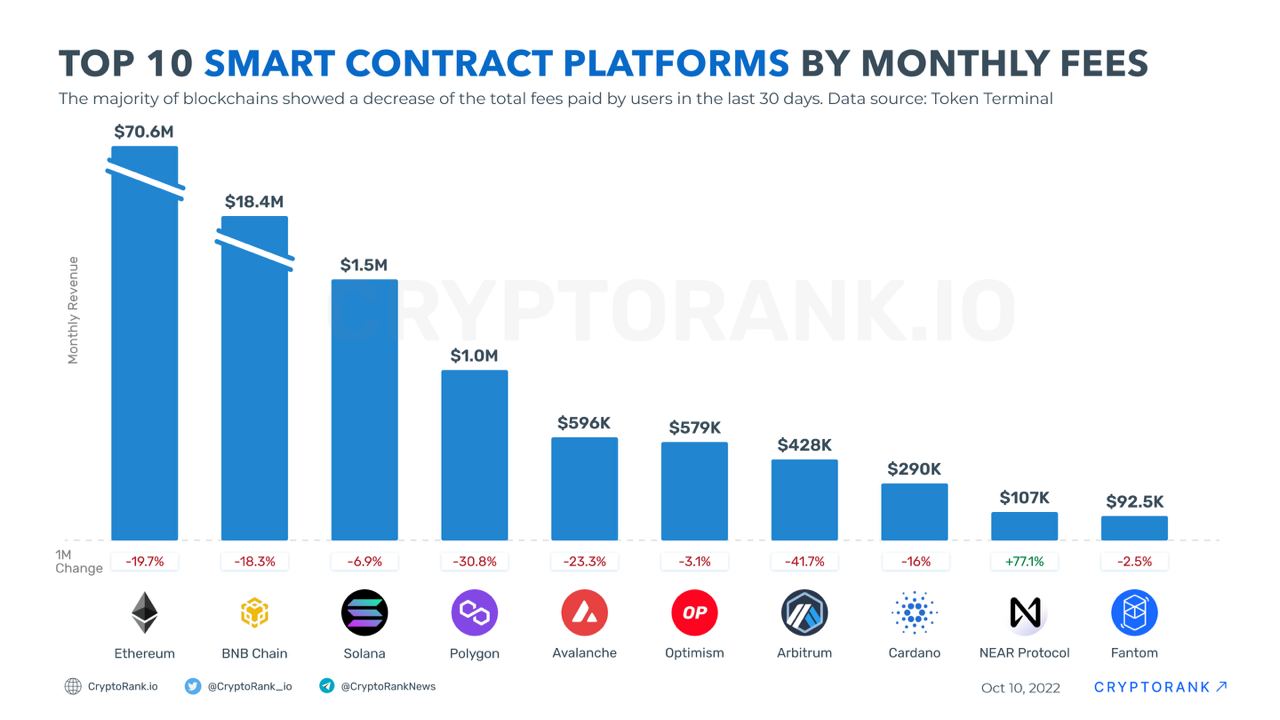 Among the 10 blockchains featured in the source, Cardano ranks 8th in terms of the number of collected transactions, behind only NEAR Protocol and Fantom. Here is how those blockchains that are traditionally considered competitors to Cardano, Ethereum and Solana are positioned.
Ethereum traditionally first
Ethereum, as expected, took first place, with the amount of collected transaction fees reaching $70.6 million. At the same time, a month earlier, in August, Ethereum earned 20% more.
Solana makes top three
Solana is one of the few whose monthly revenue from commissions barely fell. This past September, the Silicon Valley blockchain earned $1.5 million, just 6.9% behind August's results. Among all the blockchains featured in the CryptoRank infographic, Solana is second only to Ethereum and BNB Chain in terms of transaction earnings.
Unsurprising decrease
The drop in earnings of blockchain and smart contract platforms is not surprising, given the overall decline in both crypto market inflows and the strain on platforms.
What is more unsurprising is that blockchains like Cardano or Polygon, which offer relatively cheaper transactions, collect even fewer fees during a crypto winter.