Such crypto! Dogecoin was born from a meme first introduced by Shiba Inu. A funny and cute dog touched the hearts of people on the internet so much, that some of them decided to make a currency devoted to it.
Don't be deceived by the coin's image. Although it may look like a joke (and initially it was one), Dogecoin is very popular and has one of the most active and supportive communities around it. The user base is one of DOGE's strongest points and the major driver of growth. People love DOGE and are ready to buy it. Moreover, in some cases, it's a charity thing. We should also point out that Elon Musk has recently become DOGE CEO, much wow!
DOGE presents a unique blend of value and entertainment, so it looks appealing from an investor's perspective. Unlike crypto enthusiasts, regular folks don't know and don't care about complex tech. However, they are always up for some humor and fun, which may increase the demand times. This is what we will be looking for in today's analysis. Let's roll!
Short-term technical analysis of Dogecoin (DOGE)
Like the whole market around it, DOGE severely suffered from the crypto winter. After the recent outbreak on April 4, 2019, the price seems to be back for retesting the previous zone of resistance. It's also worth noting that at the time of this review the price moves in a falling wedge, which is a bullish pattern.
Although the price seems to be stabilized at the moment, it may experience further decline to the ~0.0025 USD line before bouncing. This is supported by the stoch RSI, which is in an overbought zone. On the other hand, the price just corrected to the 0.618 level of Fib Retracement, and it signals more confidence on the buying side.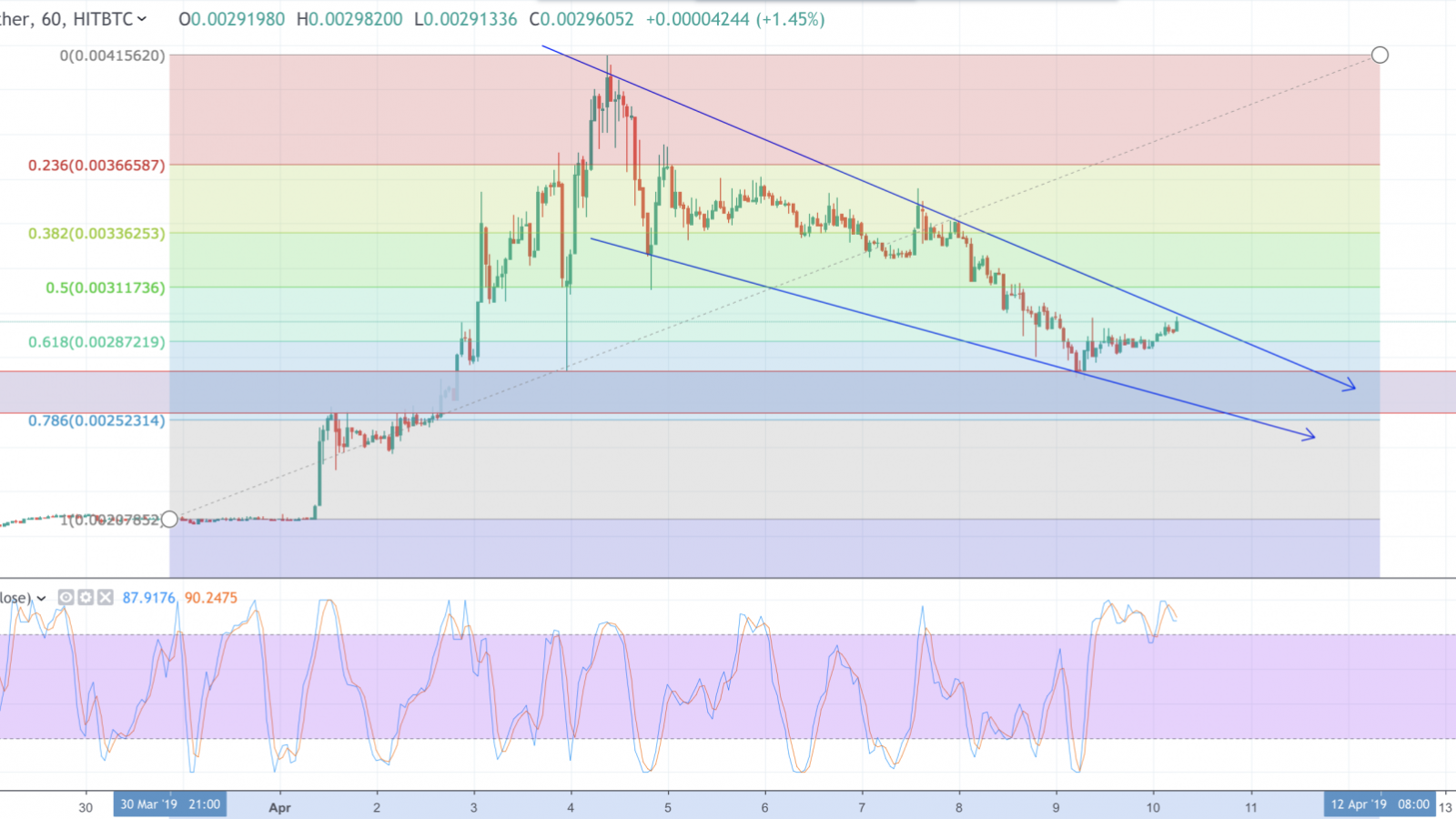 The daily SMA for 50 and 200 days are converging, which may lead to the formation of a golden cross in the near future that would boost the price higher. However, the price is still struggling to go through EMA for 12 days and the EWO is bearish. A major support may be found on EMA for 26 days, which is a current support zone. Stoch RSI just entered the oversold zone, but it may be there for a while. Overall the short-to-mid price perspectives for DOGE do not look very promising. Many sad!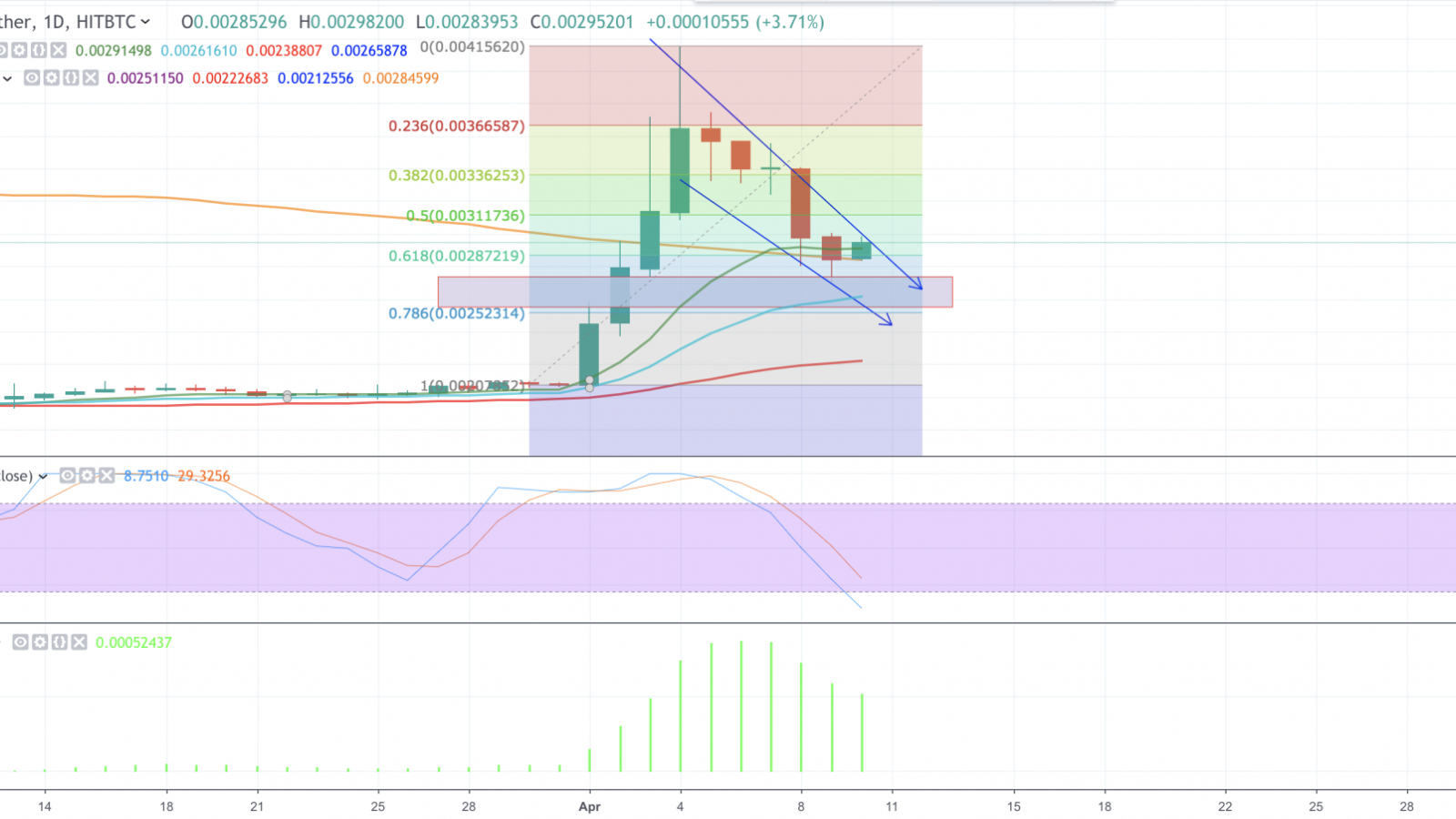 Dogecoin Price Prediction for 2019. Is long-term growth possible?
DOGE is a quick player. Looking at its price history we can point out several times when it suddenly reversed with increased trading volume after a prolonged decline. For instance, that's how it was in August 2014, summer of 2015, and summer of 2017.
It's been more than a year since Bitcoin and altcoins set their ATH, and they have been falling down before this April's bounce. Along with the market, DOGE is trying to recover, but the technicals and the volume aren't yet there to support the trend. To find out whether another big move is coming for Dogecoin, we need to zoom out and take a look at the entire altcoin market's performance.
Like the traditional market, the cryptocurrency one moves through the same boom & bust cycles, except for it does it much faster. There's no surprise in the fact that phases of each cycle are getting longer with the time, as the market becomes bigger, therefore less easy to move. We've noticed that after each bubble's burst the prices in crypto return reset the gains after a so-called 'dead cat bounce' before they enter the accumulation phase followed by a new cycle. It's also worth noting that the last upward trend of 2017 and the beginning of the current one for DOGE has a lot in common. This comes to similarities in Relative Strength Index and timeframes.
Although timeframes of the crypto bubbles vary, we can make a projection based on historical data. If we divide the DOGE graph into two parts: August 2014 - May 2015 & December 2018 - February 2019, we can find interesting similarities. After a quick rise within one month in both cases, there was an extended meltdown of the price. Hence, we can imply that the price action for DOGE after this February should resemble that of the period after May 2015.
Now, if our projection is correct, we can apply it to DOGE's price history and calculate its price towards the end of 2019 more precisely. Considering that in August 2018 DOGE went as high as ~2.5x from its previous low, we can assume that we should see at least ~2.5x increase by December 2019, which is roughly 0.7 cents. Moreover, around September 2019 the price should establish a new ATH at about 5.5 cents considering the ratios.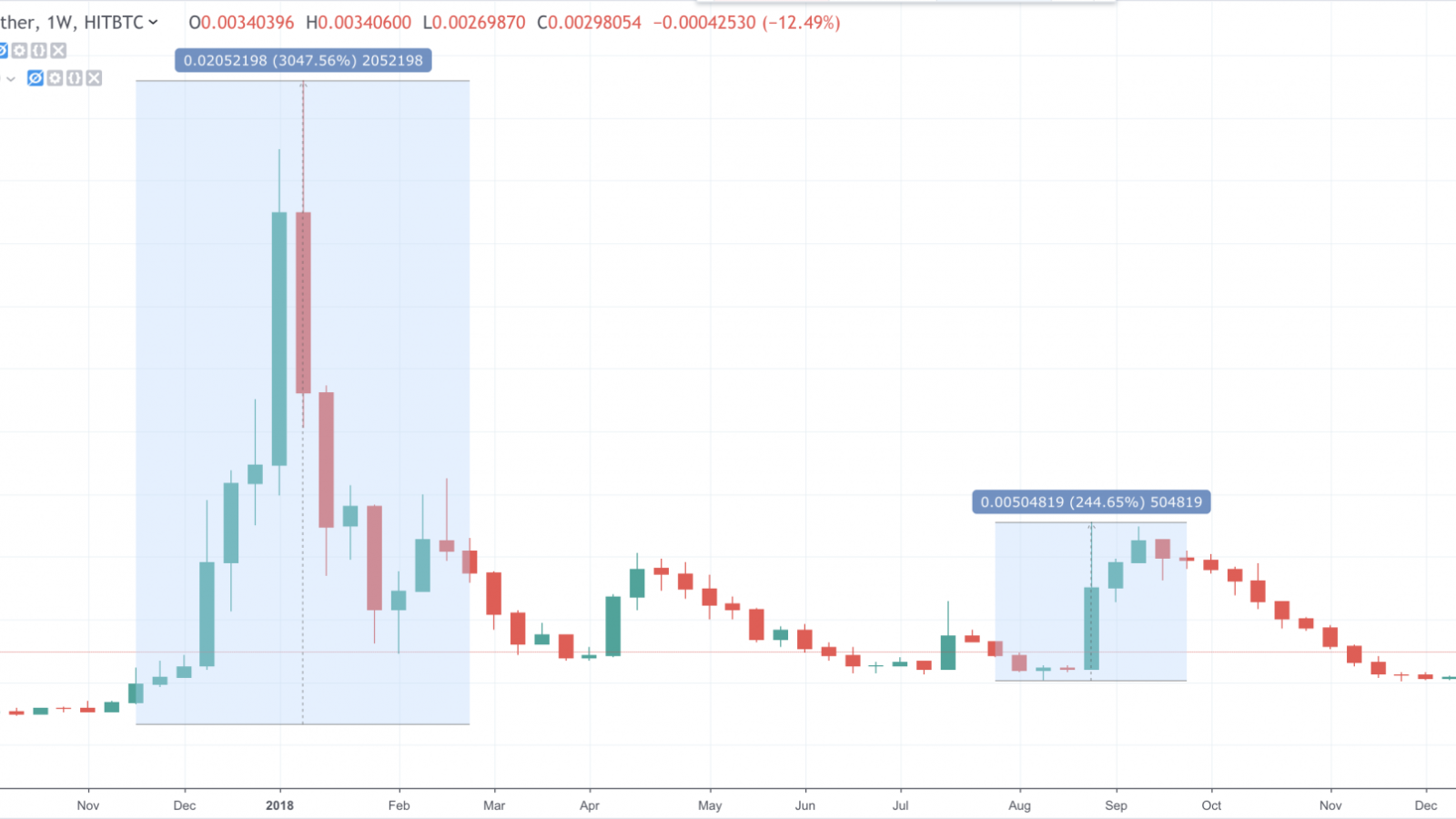 Does DOGE have anything except for the technicals?
This wouldn't be a case with other projects out there with their whitepapers and teams. DOGE is a different beast (though a very cute one), so many of the investors may even ignore the coin's fundamentals for the wrong reason.
DOGE has three major fundamental factors that keep it afloat and rising: utility value, exchange value, and brand image. When you come to think about a crypto meme coin, you definitely don't expect it's capitalization to be so high that it ranks 25 on the CoinMarketCap out of more than 2000 projects. This reflects that the user base is well developed.
Similar to a plethora of other P2P currencies, DOGE's intended purpose is to transfer value between people. For example, it was once used for tipping. Another instance would be charity; the first case for DOGE-based donations helped the team from Jamaica take part in the Olympic Games of 2014. Such use cases take the coins out of the circulating supply on the spot market, driving the price up.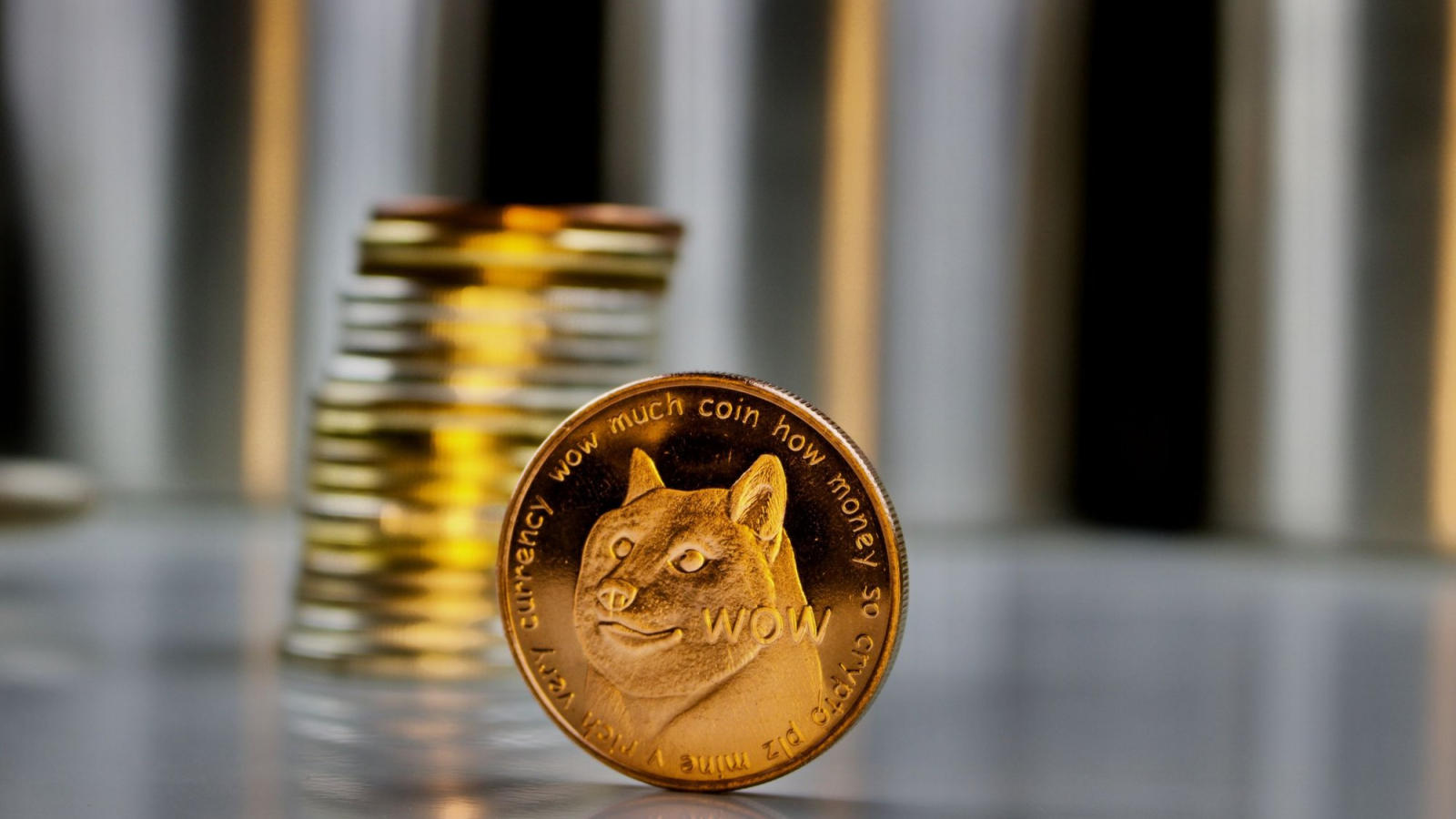 In our fast-paced world with clip mindset getting a brand image is crucial for any business. People quickly switch between the products and forget what was there before. Fortunately for Dogecoin, it was initiated exactly because of society's interest. DOGE doesn't need a marketing team to promote itself, the memes on the internet are doing it for free every day while rewarding their creators with a sense of fulfillment and joy. It may sound bizarre to some old-school businessmen out there, but in the 21st century, the content matters and viral content pays off huge amounts of money. DOGE nails the concept of virality, which brings it to the ever-spinning circle of marketing that inspires more marketing. As a result, more users are attracted to the coin every day, which is positive for the demand.
Serious perspectives for a funny coin
To sum up, DOGE is an interesting phenomenon of the young decentralized economy. It displays how something could be valued just because people believe it has value. After all, that's what we do with fiat currencies.
The correlation of Bitcoin and altcoins on the market is still very high, so in order for DOGE to grow, BTC price needs to be in a certain state. That being said, it looks like the crypto spring is coming and we may see positivity returning to the market. Taking into account our analysis for 2019, you may want to look at DOGE more closely, as the history of its price action shows that it can reward its holders.
Very currency, much coin!