Bitcoin has turned into a buzzword since the interest in cryptocurrencies exploded in 2017. We have heard of it so often, but a picture is worth a thousand words. Wait, you can't remember how Bitcoin looks? Wonder if it has any physical form at all? Let's find out what exactly Bitcoin is, and whether it has any relation to fiat paper money.
So, what is Bitcoin?
This is the first electronic cash that appeared in 2008. Bitcoin was invented by the mysterious Satoshi Nakamoto – a person, or a group of people, who addressed the fundamental problems of the modern financial systems. The key ideas behind Bitcoin and cryptocurrency in general are:
Put users/sellers in charge of financial operations and own money.

Eliminate middlemen from transactions (banks, government).

Reduce fees.

Make transactions transparent, which would prevent corruption and cut expenses.

Create money that would be totally independent of any government or authority. Users are free to use BTC as they want – there are no restrictions.

Secure assets as strongly as possible. Blockchain makes for safe storage – Bitcoins stored in the wallet cannot be stolen thanks to cryptography.
They have managed to create a decentralized system that puts the asset owner in charge of his money. Within a short time, Bitcoin has managed to become a highly popular means of storage, payment, and investment. Now, it's being widely integrated into real life in different spheres. Bitcoin payments are adopted by eCommerce stores, hospitals, food & catering, and many other organizations. Such giants as Microsoft, Dell, PayPal, and Google promote it, too. Bitcoin has an application programming interface (API), price index, and exchange rate.
How does it work?
The process of transactions is a bit complicated; it differs from what we've gotten used to.
As a new Bitcoin user, you need to generate your first Bitcoin address and create more whenever you need to. The address can be disclosed to friends so that they can transfer money to your account, and vice versa.
All finished transactions are included in the blockchain on which the whole network relies. It allows Bitcoin wallets to calculate their spendable balance for the new transactions to be verified to make sure they're really owned by the spender. The integrity of blockchain is ensured with the help of cryptography.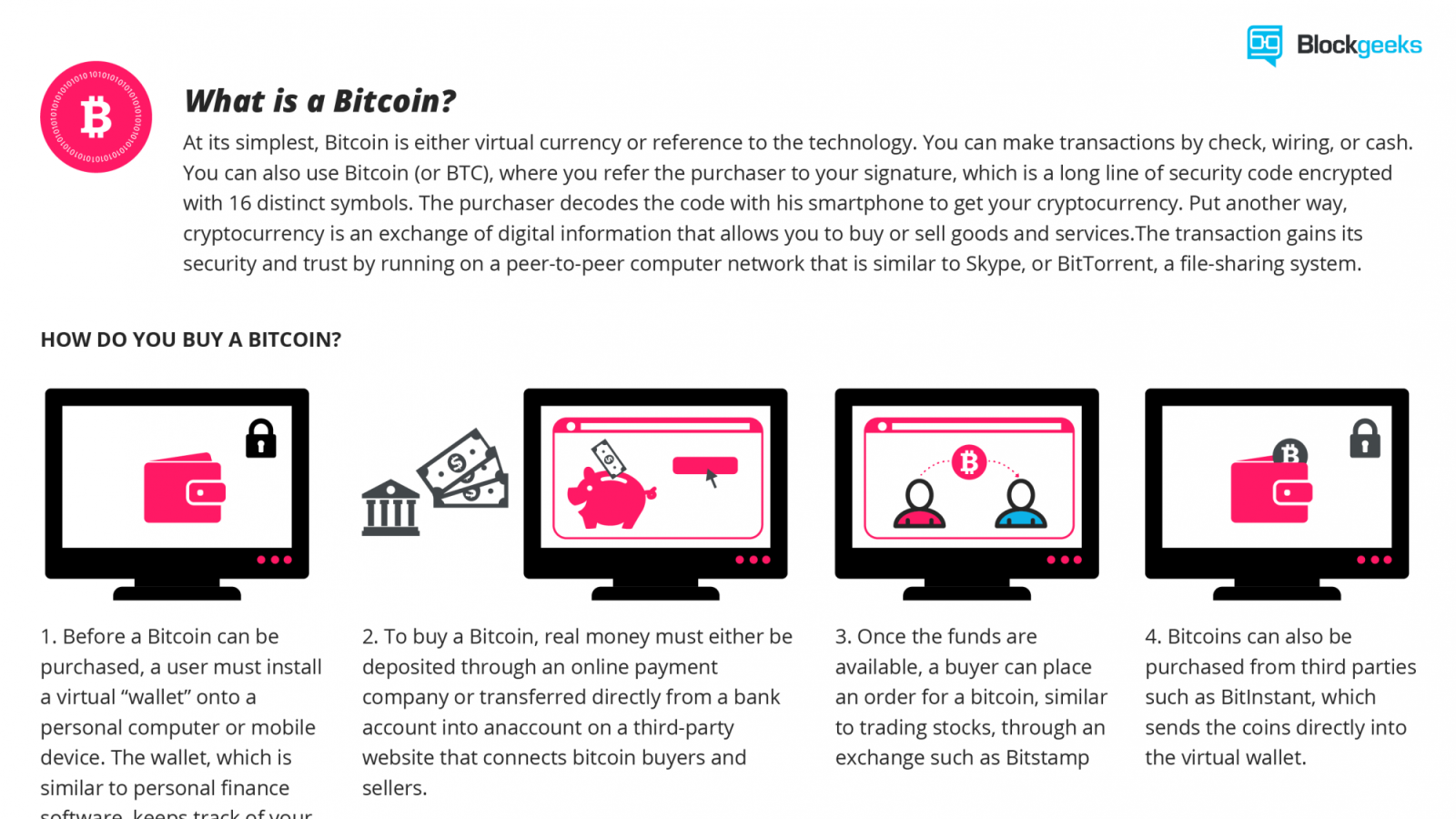 A transaction is a transfer of value between BTC wallets. Every Bitcoin wallet has a private key (it's also called a 'seed') that is used to sign transactions and provide the mathematical proof of their origin. The signature also protects the transaction from being altered by anyone. The transactions in the Bitcoin network are usually confirmed within 10-20 minutes, and this process is called 'mining'.
Mining is a consensus system that's used to confirm the transactions by including them in the blockchain. The blocks are stored in chronological order to protect the neutrality of the network and let different computers agree on the state of the system. For transactions to be confirmed, they should be packed in a block that complies with cryptographic rules and is verified by the network. Thanks to these rules, blocks cannot be modified because otherwise, all subsequent blocks would be invalid.
Besides, mining adds the element of lottery, which prevents any individual from simply adding new blocks. No person or group can control what's included in the blockchain, or replace its parts. Therefore, all transactions are irreversible.
So, what does Bitcoin look like?
Unlike fiat currency, which is emitted in the form of paper money and metal coins, Bitcoin is a completely digital asset, which means it looks like numerous lines of codes. The codes contain multiple conditional statements. It also means that:
A Bitcoin wallet is an alphanumeric string.

A BTC transaction is an encrypted function of different parameters.
Sound too complicated? View Bitcoin as a computer file that can be stored in a 'digital wallet' app on your PC or smartphone. People can send Bitcoins (or parts of it) to your digital wallet, and you can send this digital money, too. Every transaction is recorded in the public registry, called 'blockchain'.
When you have a $100 paper note in your hand, you realize its value; when you transfer it to your MasterCard, you understand that you possess the same money but converted into the digital state. It's just a number of codes on your plastic card and a banking account. The same goes for Bitcoin, but you cannot cash it out directly (it can only be transferred in fiat).
Just for fun, one Internet user has modeled a paper Bitcoin. This is what it might look like: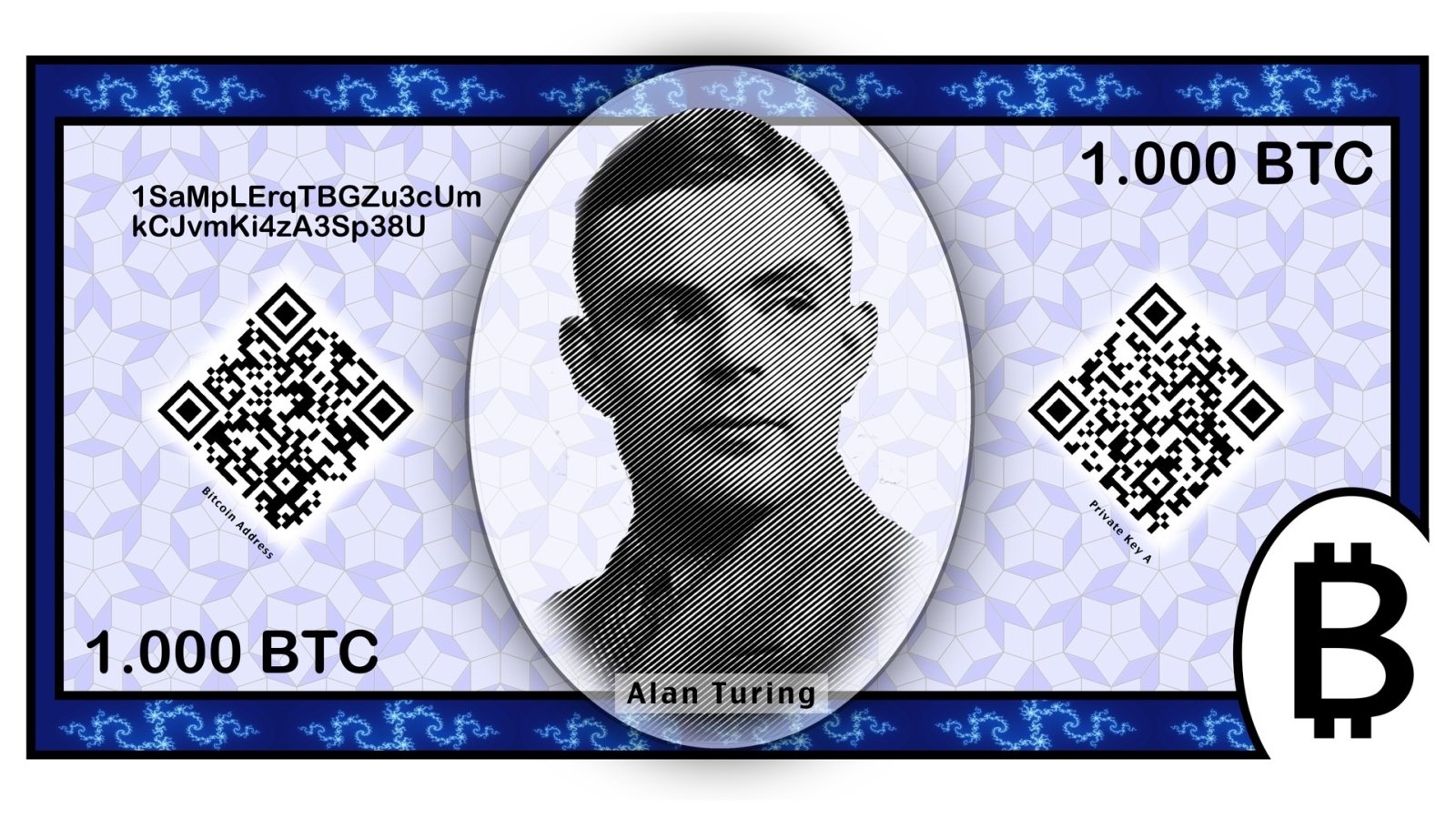 Does the gold coin have value?
If you're into cryptocurrency and Bitcoin, most likely you have often seen the golden Bitcoin: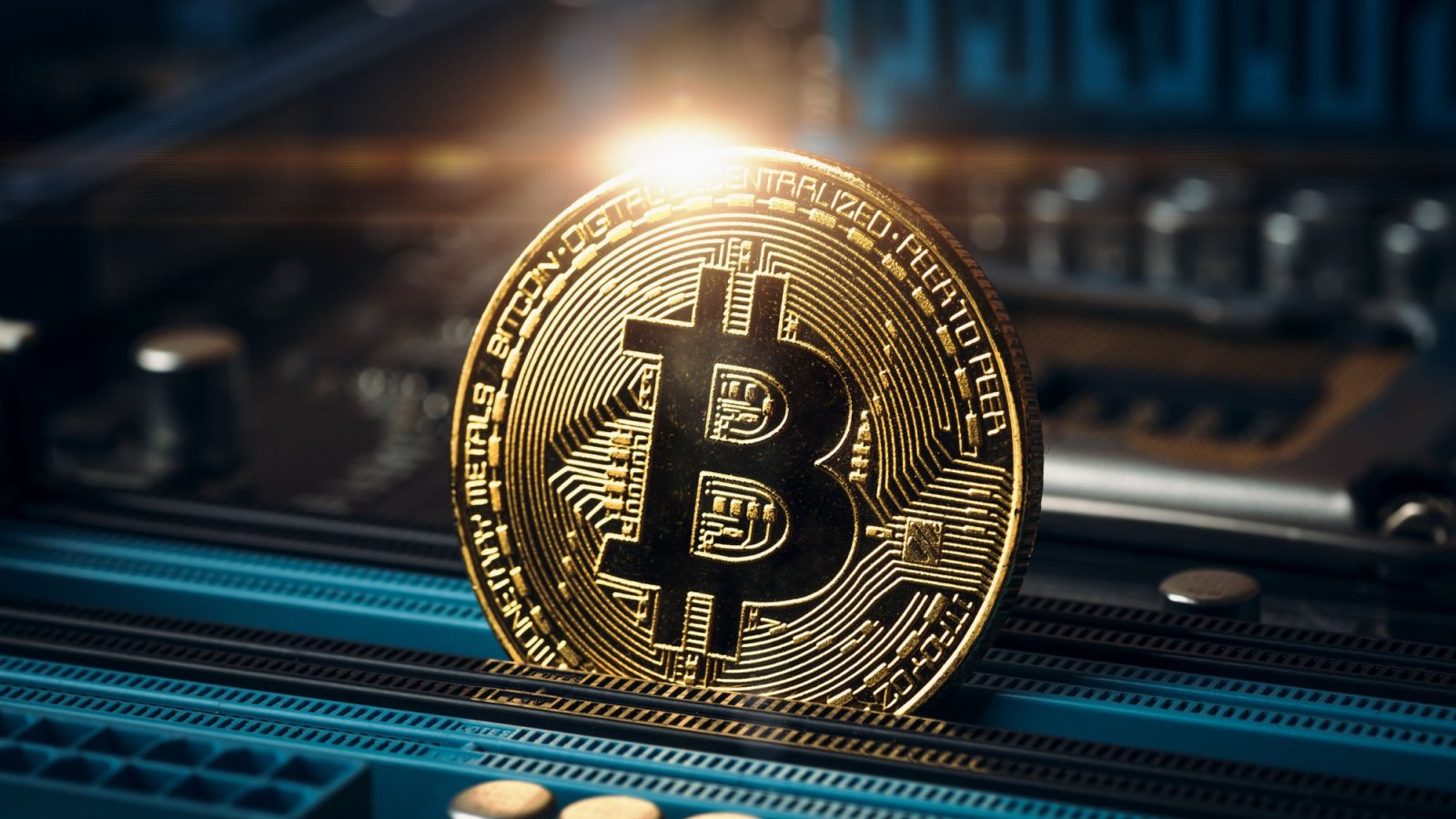 "Told you! Physical Bitcoins exist!" – you might exclaim and be wrong.
Sorry to disappoint you, but it's just another trick of souvenir sellers to make money on hype. Such an object is just a Bitcoin symbol that you can buy online for some $1-2. These coins are made of plastic or metal and are not connected to the Bitcoin company in any way. Bitcoin coin has no other value except for purely aesthetic.
It has also nothing to do with Bitcoin Cash, Bitcoin Gold, and other forks.
How to cash out Bitcoin?
Now that you know that there's no physical equivalent of Bitcoin, you may wonder how to cash it out. The answer is simple: transfer it to fiat currency. There are several ways to get money converted from Bitcoins:
Cryptocurrency exchange websites allow you to exchange regular money for Bitcoins, and vice versa. Such websites include Coinbase and Coinsquare (US & Canada), BitBargain and Bittylicious (UK).

Bitcoin ATMs also allow exchanging BTC for cash. They are not so widely spread, though: you can find them in large cities only.

LocalBitcoins and other similar services allow finding a seller who will buy your BTC for cash. Beware of scams and frauds!
Please note that there's a bunch of Bitcoin projects that appear to be scams, especially investment websites and exchanges. Read customer reviews on the Bitcoin forum to make sure that website's reputation isn't tarnished.
Can I make purchases using Bitcoin?
Absolutely, yes! There's an ever-growing number of shops and companies accepting Bitcoin payments. So if you don't want to spend time and efforts on cashing out, transform your digital currency into real objects – use it for making purchases.
The list of companies accepting Bitcoin is enormous!
| | | | | |
| --- | --- | --- | --- | --- |
| Restaurants | Internet services | Entertainment | Online stores | Traveling |
| KFC Canada | Wikipedia | Naughty America | Jeffersons Store | Virgin Galactic |
| Subway | Overstock.com | Badoo | Alza | A Class Limousine |
| PizzaForCoins.com | Microsoft | Bloomberg.com | Etsy Vendors | Yacht-base.com |
| Whole Foods | The Pirate Bay | EZTV | Gap | Webjet |
| Bitcoincoffee.com | Seoclerks.com | | | One Shot Hotels |
Some projects allow users to have a plastic card that can be used as a regular bank card in any store; cryptocurrency is automatically converted into the local regular currency.
Bottom Line
Whether you like it or not, Bitcoin does not look like usual paper and metal money – it does not exist in a physical form. However, it is gradually becoming a normal means of payment and has store value. Not only the cryptocurrency community admits the potential of virtual currency – banks and corporations are eager to implement Bitcoin payments because it allows for fast transactions with minimal fees.
Some five years ago, we couldn't even imagine that a piece of code might have so much value and power. Bitcoin is a revolutionary digital currency that completely changes the concept of transactions and is set to rock the boat of the conventional world economy.