In a recent tweet, T3 Trading Group's Scott Redler believes that Ethereum, the second-largest cryptocurrency, could be on track to plunge below the $1,000 level.

According to Redler, such a bearish scenario will play out if the S&P 500 index retests June lows.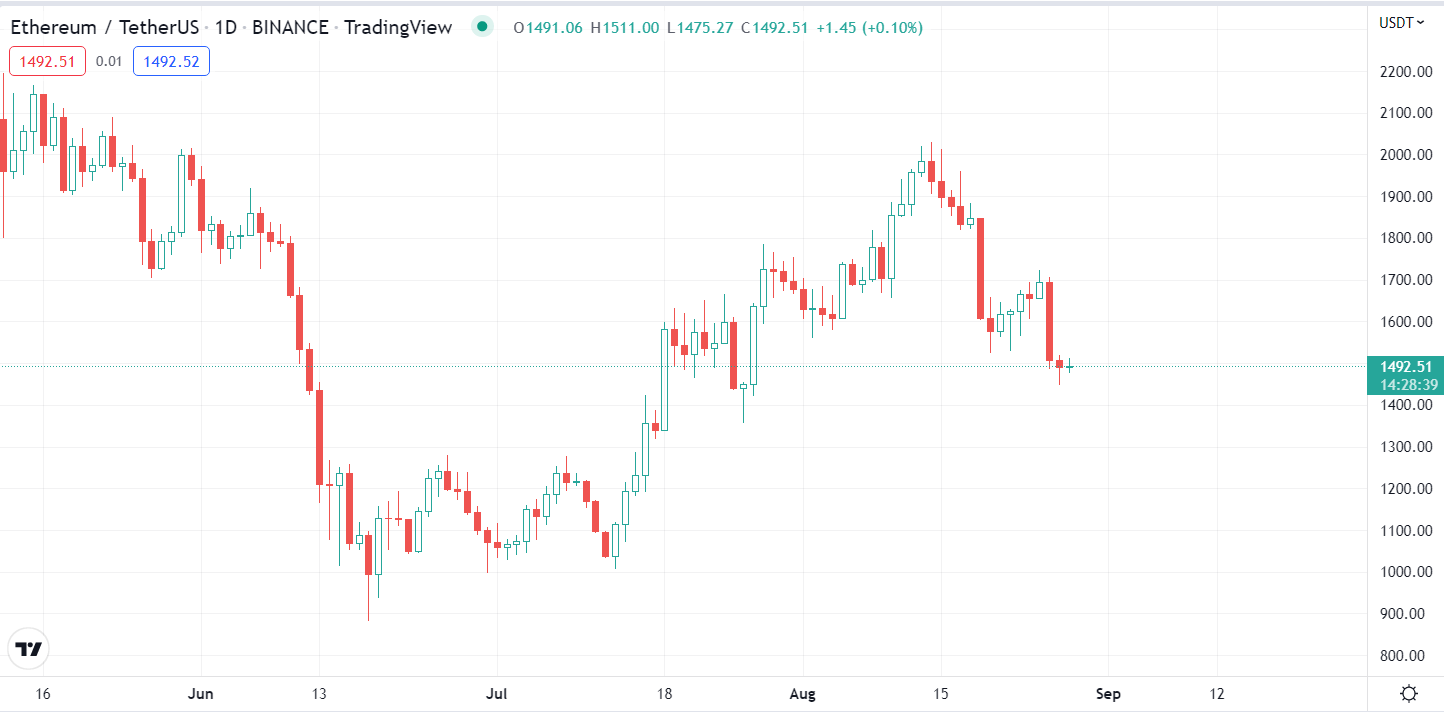 On Aug. 14, the price of the second-largest cryptocurrency peaked at $2,031 on the Binance exchange. The upward move was attributed to the growing excitement surrounding the upcoming merge upgrade.

However, Ethereum's impressive rally quickly came to a grinding half, with the Bitcoin competitor retracing virtually all of its recent gains.

Redler claims that the second-largest cryptocurrency took a bearish turn after it broke the ascending channel around the $1,815 level.
After bulls failed to take advantage of another bounce opportunity that was presented earlier this week, a bear flag formation appeared on the chart, and it resolved lower.
As
reported by U.Today
, Redler tweeted that the Ethereum price would be able to touch the $2,100 level in early August.
In early June, he correctly predicted that the price of the second-largest cryptocurrency would plunge below the $1,400 level.
At press time, the price of Ethereum is changing hands at $1,490 on the Binance exchange after slipping to an intraday low of $1,475.
The cryptocurrency remains under strong bearish pressure despite the fact that the merge upgrade is expected to take place in just a few weeks from now.
As
reported by U.Today
, billionaire Mark Cuban recently said that he was "super bullish" on Ethereum ahead of its transition to proof-of-stake because its energy consumption will be reduced dramatically.