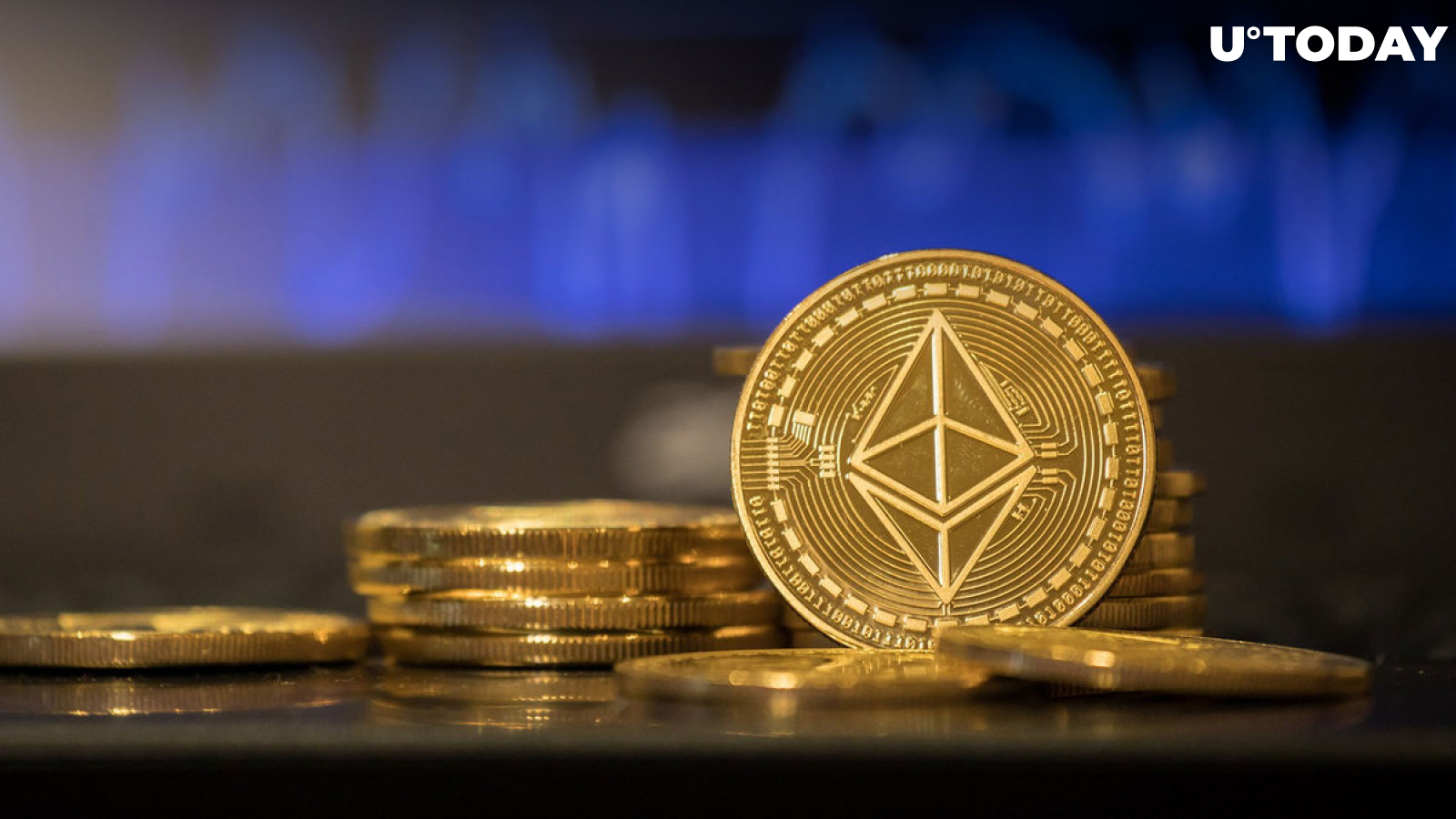 Cover image via www.freepik.com
According to Santiment, an on-chain analytics firm, Ethereum's average fees have decreased to their lowest levels since 2023. It stated that the average Ethereum transaction fee has dropped to $1.15, the lowest since Dec. 26, 2022.
Santiment emphasizes the historical significance of this as Ethereum's network fees reach yearly lows. Based on historical precedents, utility may begin to rise as ETH becomes less costly to circulate. This increased utility could ultimately contribute to market cap levels rebounding.
"Ethereum network fees have dropped down to its lowest level of 2023, at just $1.15 per transaction. Historically, we see utility begin rising as ETH becomes more affordable to circulate. Increased utility can then lead to recovering market cap levels," Santiment tweeted.
At the time of writing, Ethereum was trading near $1,594, just below $1,600. If the utility that arises from decreased fees impacts prices, ETH may attempt an upside move that targets the $1,692 and $1,804 levels next.
If this is accomplished, Ethereum may retest the $2,000 mark last seen in July. ETH, on the other hand, is gaining support just below its current level of $1,540.
ETH total fees drop to nine-month lows
Accompanying the drop in average fees, Ethereum network fees, which refer to the sum of total fees spent to utilize the blockchain, also fell to a nine-month low of $22.1 million in the week.
Per IntoTheBlock data, total fees on Ethereum fell during the week by 9.3%, while ETH saw negative exchange flows of $130 million, a decrease of $20 million. The net amount of inflows minus outflows of a certain crypto-asset going in or out of centralized exchanges is referred to as exchange netflows.
Ethereum's falling fees, which are being driven in part by L2 adoption, might be putting some pressure on the second-largest crypto asset, as its supply has been increasing over the last month, reversing its deflationary trend.