Resisting the bears' attempts to beat it down, Ethereum price retains its positions around $250. Moreover, it's said to be approaching the $400 goal. When should it happen, and why are most traders optimistic about ETH's future? Let's analyze Ethereum price predictions from TradingView users and compare their price charts – you will be surprised to discover most of them share similar opinions.
Target – wave III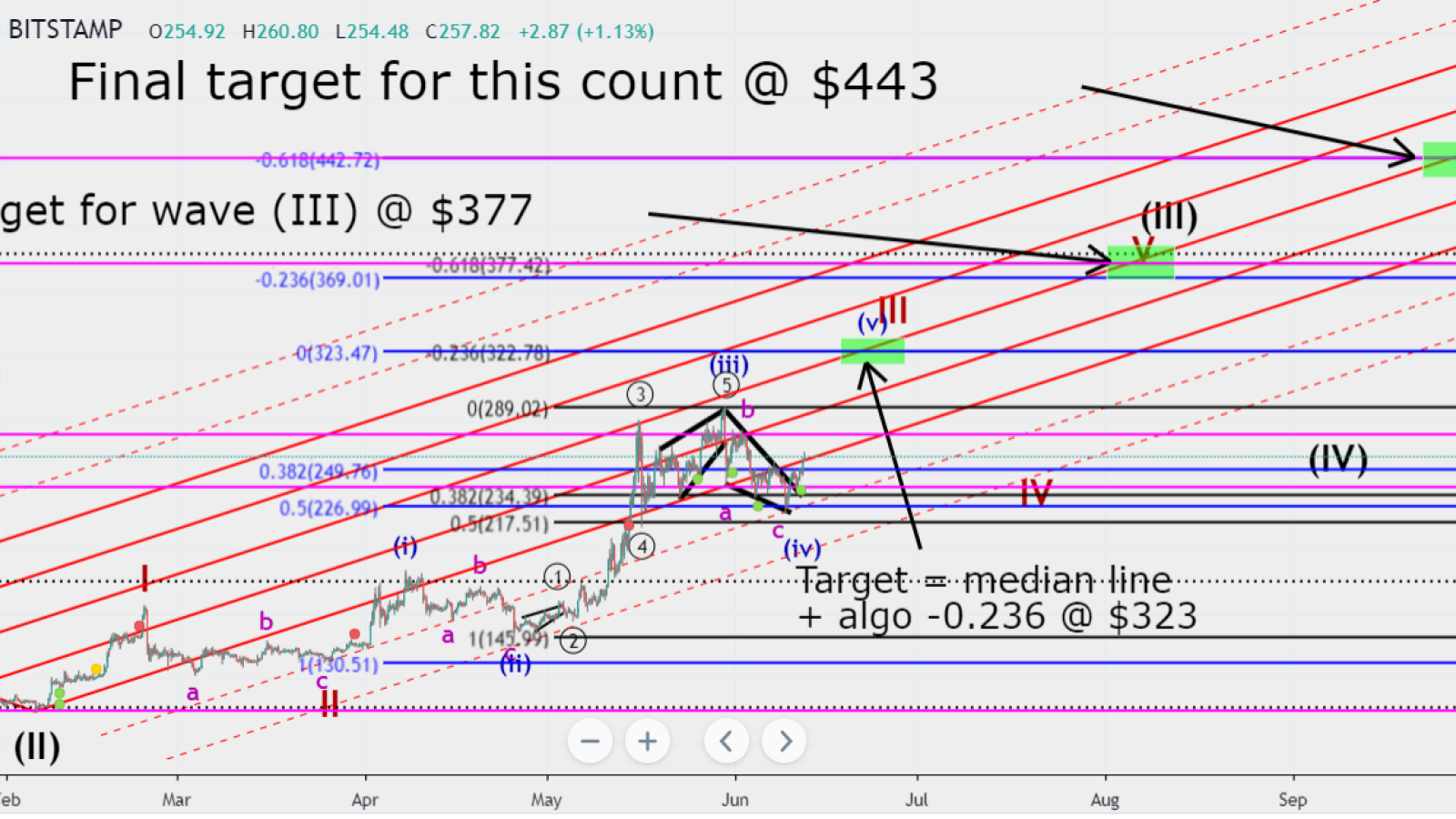 Look at the pattern from Crypto_Boer: the wave pattern is playing out perfectly, and now Ethereum keeps moving to the wave III somewhere at the $377 level. The finish target here is $440, which can be achieved in mid-September or October.
$360 by the end of June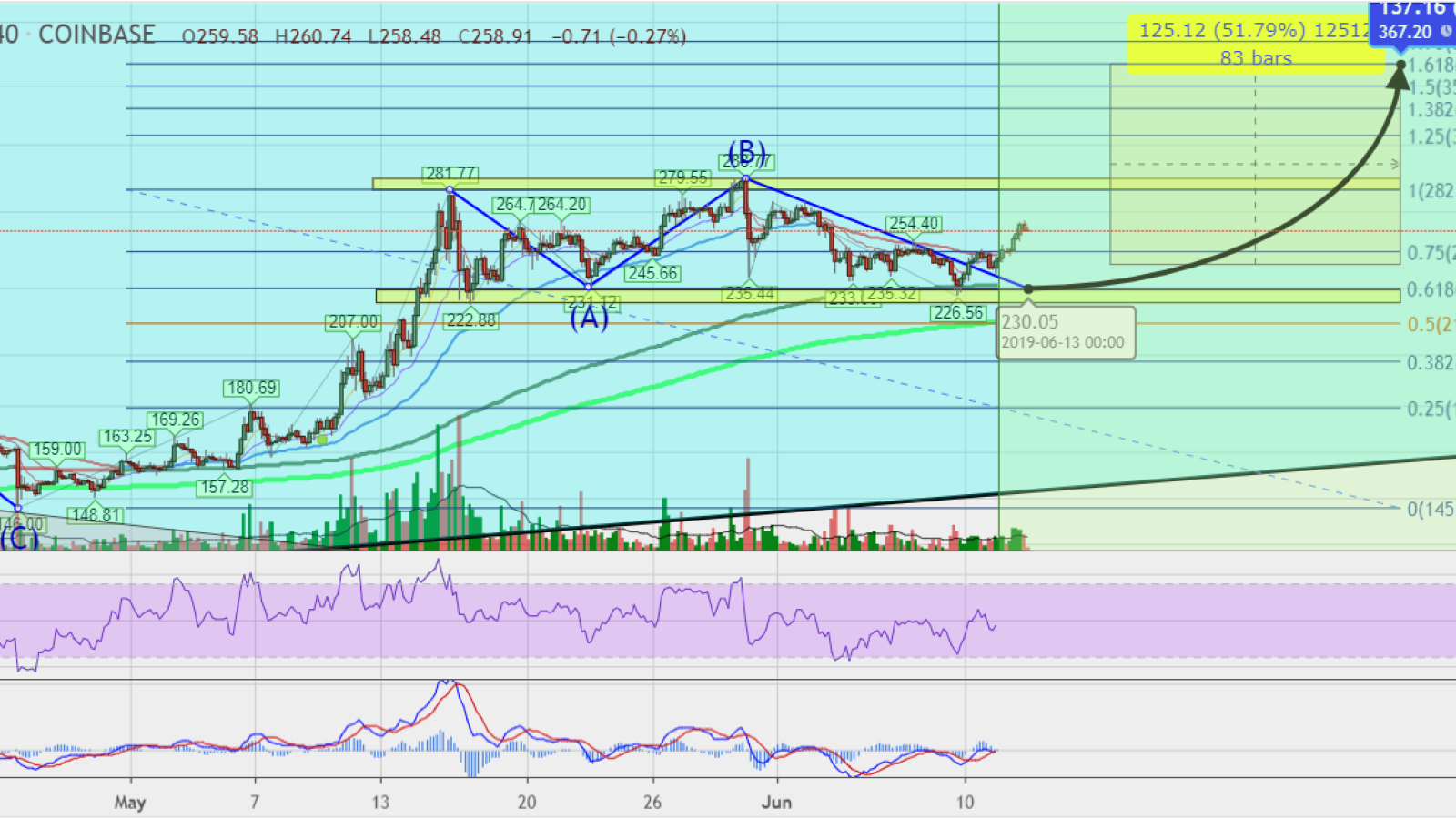 Here's another price chart showing us Ethereum's way to the heights. Bulls may show up soon. Our target is $360 for 50% upside potential. If ETH reaches such a level, crawling to the $400 mark in July-August will be more than possible.
Beware of a double bottom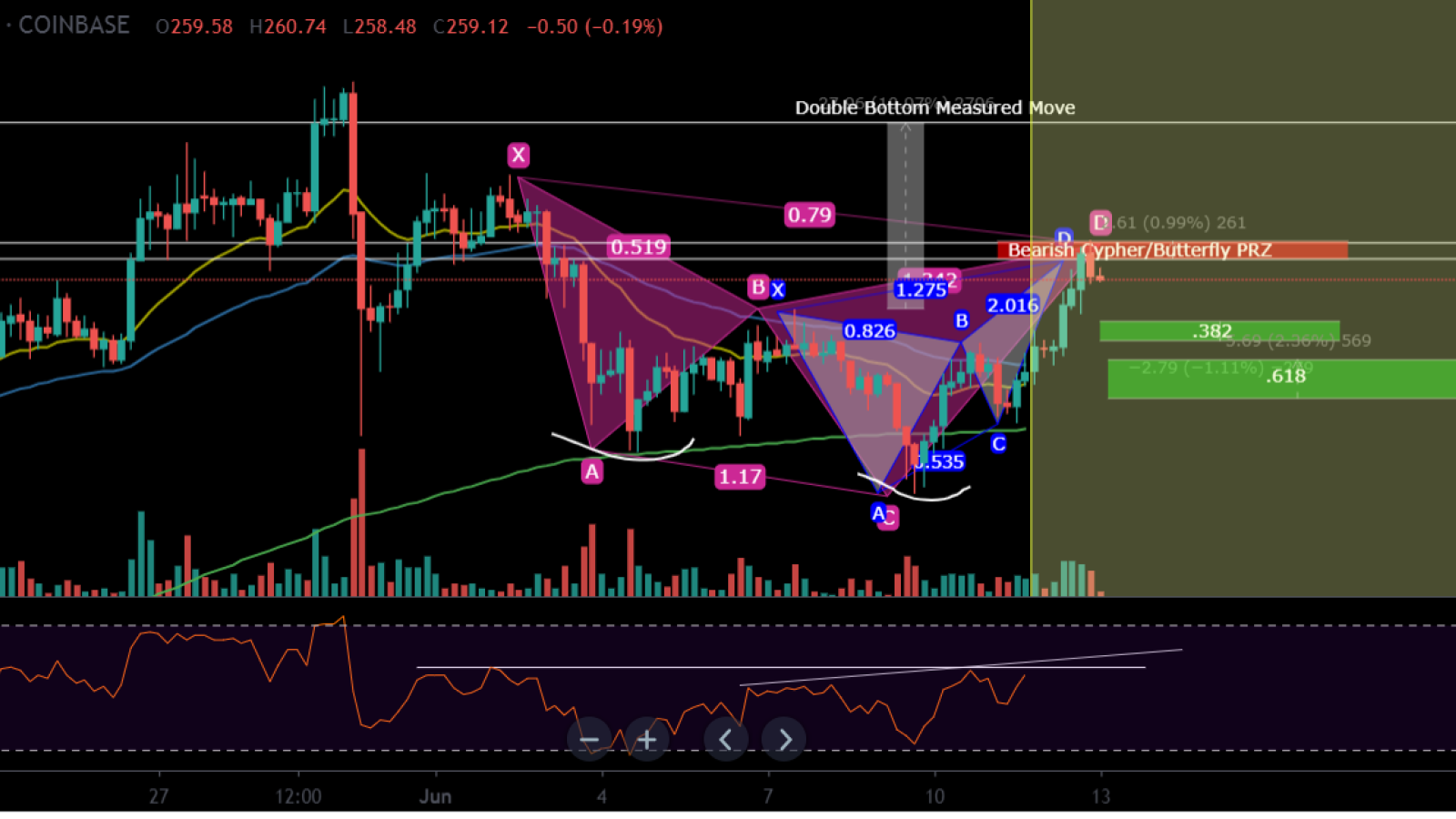 Of course, before Ethereum is able to reach the desired heights, it should go through a correction. User JRghost predicts that ETH should touch $287 before starting the retracement. Price may look to hit PRZ and retrace, then extend to double bottom measured move.
Here are the technical indicators to prove that:
Coinciding bearish patterns - Cypher/Butterfly.

PRZ is highlighted in red

.382 and .618 zone for each pattern highlighted in Green

382 is confluent for a back-test of double bottom confirmation line.

Higher Levels of Relative Strength
Closest targets for ETH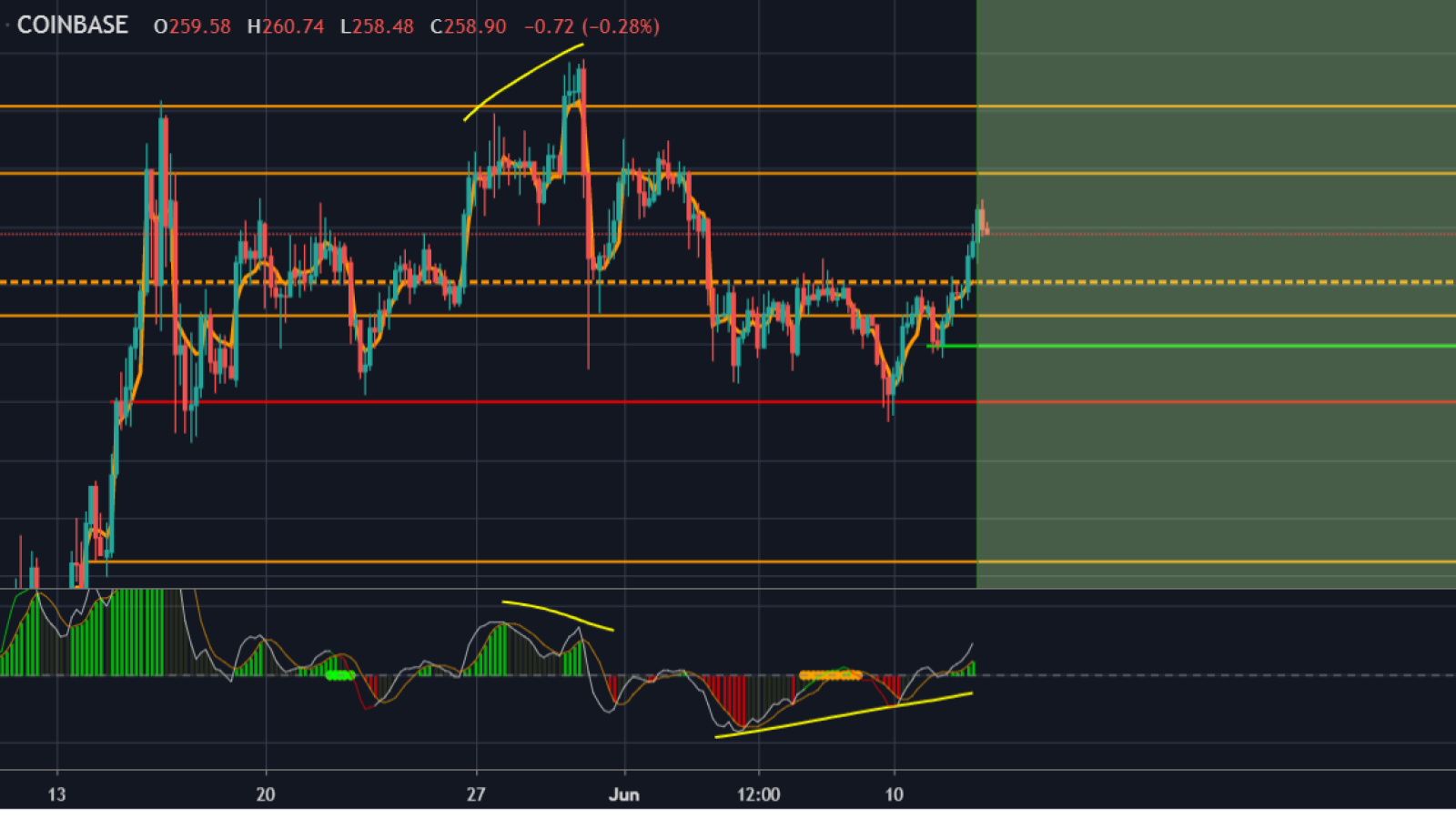 User bread911 has noticed a major momentum divergence on the ETH/USD 4 hr chart. The average is $236.50, while our major resistance targets now are $265, $280, and $340. The first two targets can be easily overcome during June, but what about the third one? It's possible to reach, too!
Final words
ETH looks really good on the weekly and daily charts – we have broken the trend-line resistance, and begun fresh up-trend. The 5th Elliot wave count is looking primed.
If we manage to break up in the coming days, there's a big chance Ethereum will reach $290-300 and then simply turn down again. It could potentially even become high for the coming months. If we drop and break down from the current patterns, ETH will stay inside the $220-260 range during June, but it will be more likely to break resistance later, and we'll see a much bigger rally in the coming months.
Some traders also claim they see a triangle on the price chart, which is a sign of bulls being eager to get in and bears giving up. They simply can't break the flag support because there are just too many bulls wanting to get in.
Ethereum has already managed to break the major $230 resistance, but there's a possibility of an H&S pattern, which we can consider to be some kind of neckline. If it breaks, outcomes might be sad. $250 is a clear short term resistance now, and the trend is still up, so candles are likely to pop up.
It should be noticed that a lot here depends on Bitcoin. For instance, ETH can repeat its current head & shoulders pattern and take a short nosedive. But in case of growth, we'll see kicking off the push to $400 for the ETH/USD pair.
Ethereum charts by TradingView