Popular European cryptocurrency exchange, Coindeal, which recently renewed its partnership with the English Premier League football club Wolverhampton Wanderers, has more exciting news for its user. Apart from organizing a massive giveaway of the CDL token, the company is also ready to make a foray into the US market.
Introducing the CDL token
While giveaways are common among exchanges, Coindeal definitely stands out from the crowd by offering a whopping 90 percent of their CDL tokens for free. The token has been in development for over a year


CDL's total circulating supply stands at 50 mln. The exchange claims that only 450,000 people will be able to take part in the giveaway.

Since CDL is powered by EOS, it trumps the lion's share of Ethereum-based tokens when it comes to transaction speed and network fees.
Bagging CDL tokens
The CDL token will allows its holders to potentially eliminate trading fees, enable more features, and gain access to the soon-to-be-launched social trading platform.

In order to take advantage of all these benefits, one simply has to create a new Coindeal account and go through verification (which can last up to several days).

Once all CDLs are distributed, Coindeal will start a buyback procedure by purchasing a specific amount of its native tokens each month.
US expansion plans
Conveniently for American investors, Coindeal expands into the US market right after kicking off its historic giveaway.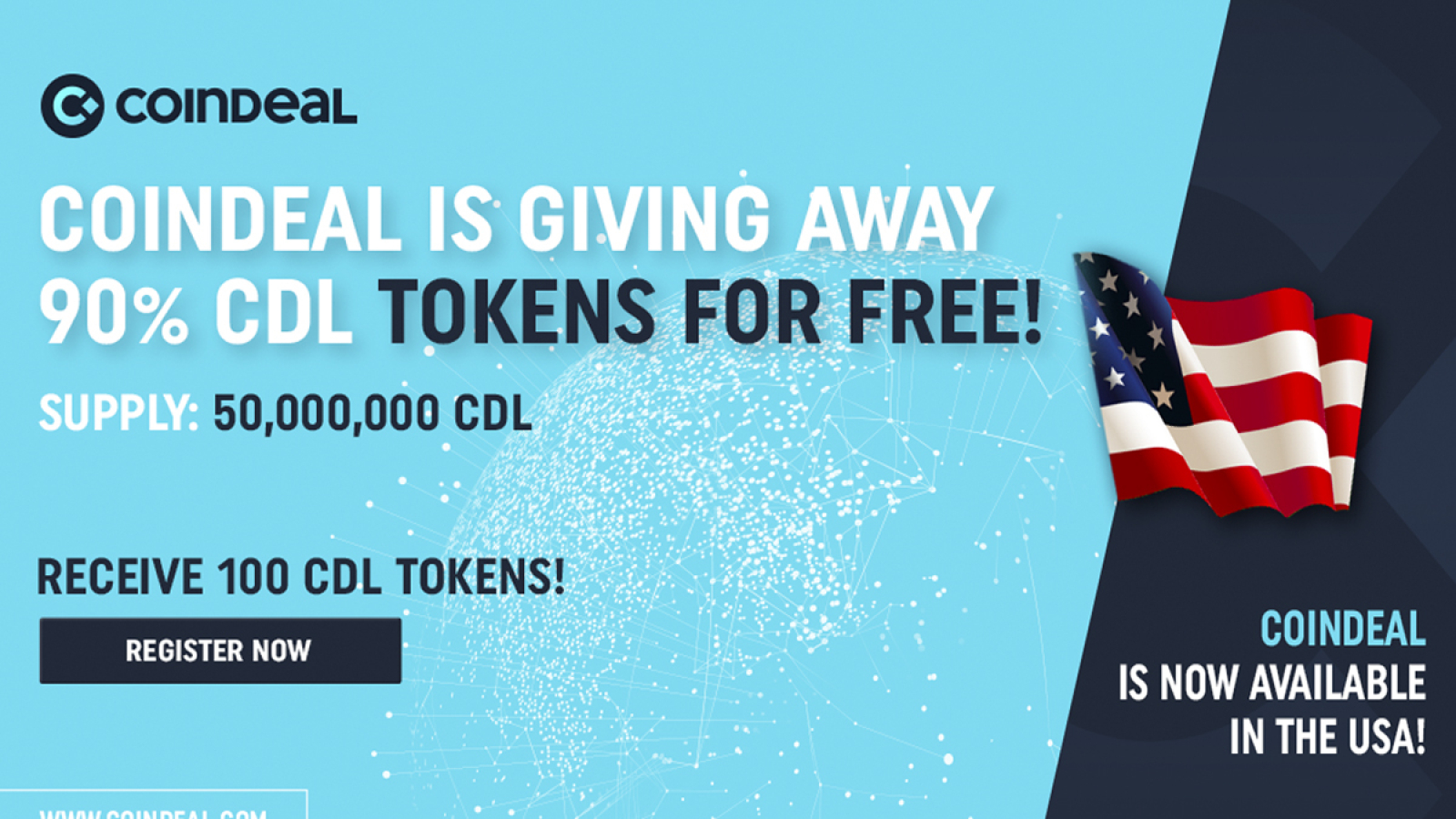 At the start, Coindeal will be able to operate in 14 US states, including the crypto haven Wyoming (more states will be available in the nearest future).

The company claims that it will serve customers in more than 40 US states by 2020.