Earlier, U.Today reported that Chris Dunn, a popular blogger on YouTube who makes videos on crypto investment, took to Twitter to spread the word that a great number of his crypto-related videos had been removed from YouTube.
As the reason for that, the blogger cited 'harmful and dangerous content'.
The community now recommends that he moves to decentralized platforms, such as Tron-based VibraVid or StoryFire.
Now, another famous crypto YouTuber joins the ranks of the suppressed crypto bloggers and is banned from posting new videos for a week. IvanOnTech tweets:
The Crypto YouTube Carnage has reached my channel.
Just got also a strike for "harmful content" just like @ChicoCrypto @ChrisDunnTV @blockchainchick @ChrisConeyInt and some others

Can't upload for a week, thank you for this amazing year all and see you in 2020!

— Ivan on Tech (@IvanOnTech) December 24, 2019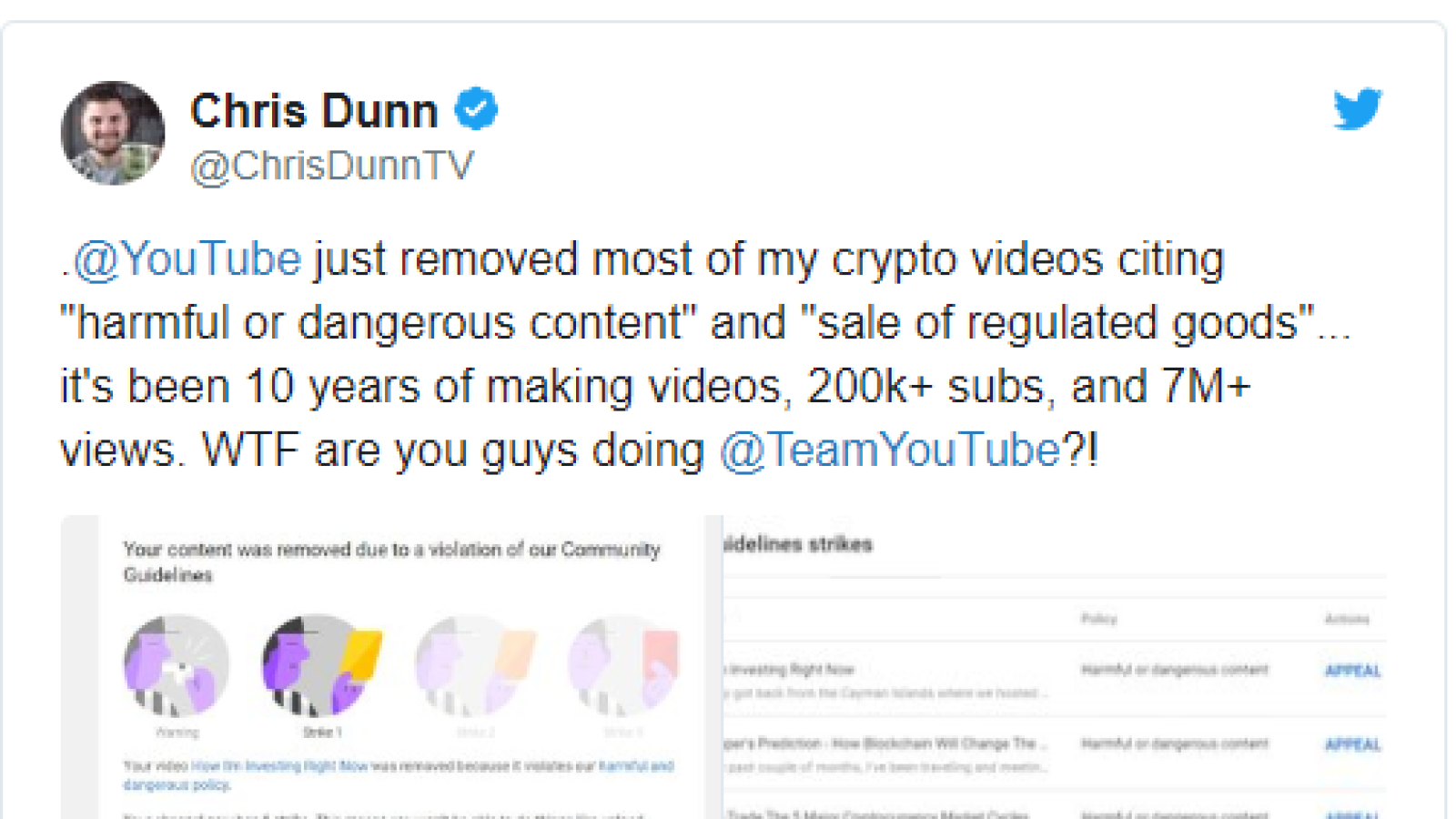 YouTube's censorship towards crypto videos
Chris Dunn has been doing his videos for ten years and has slightly over 200,000 subscribers on his channel and over 7 million views.
There are a lot of videos on it still, however, it seems that videos for the past two years have been removed. The date of the most recent video upload is two weeks ago. Everything before that – two years ago.
As per the screenshots in the tweet, Dunn's channel now has 1 strike – this means his is not allowed to post any new videos for a week.
Other YouTube bloggers have also been attacked by YouTube.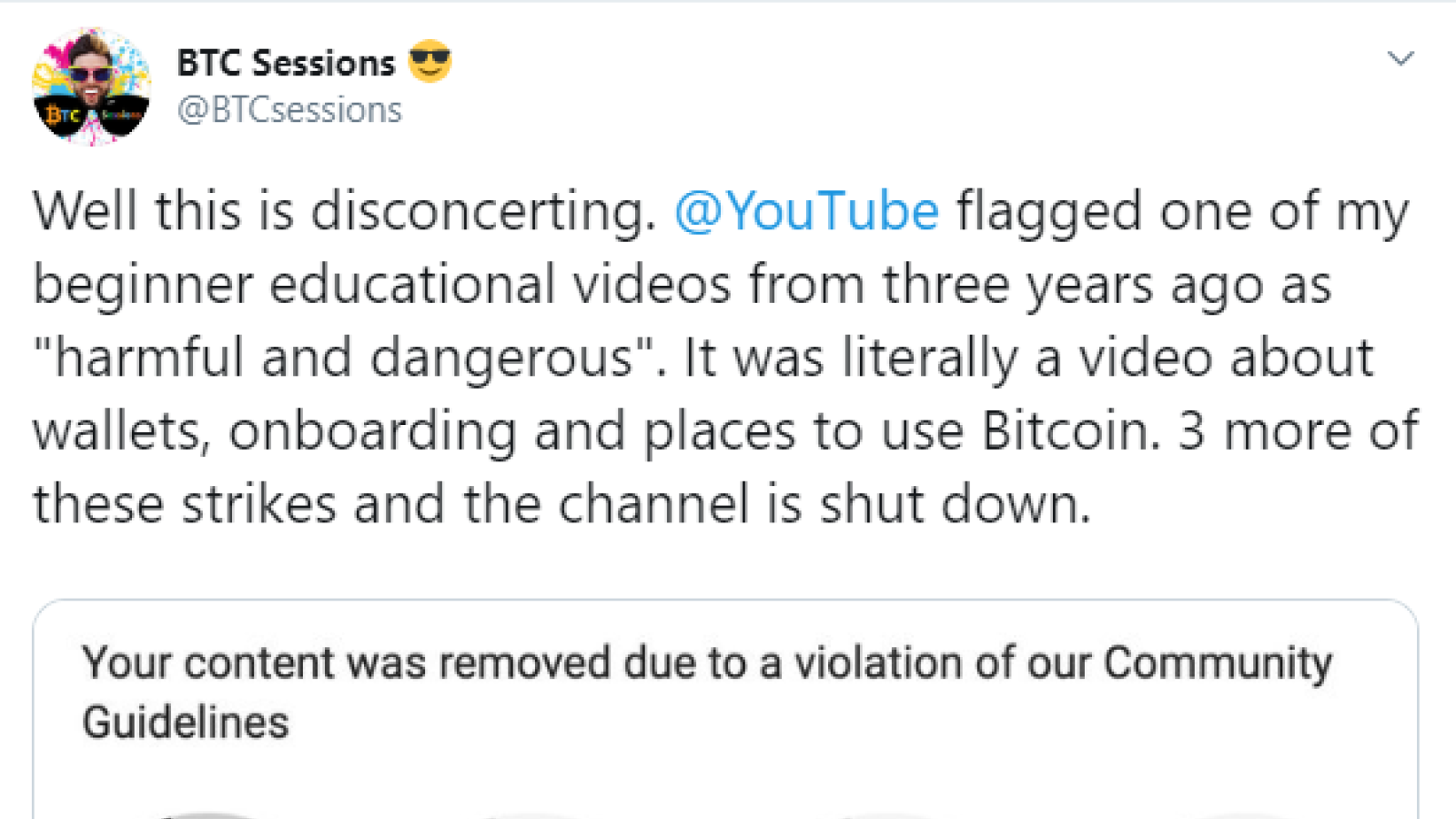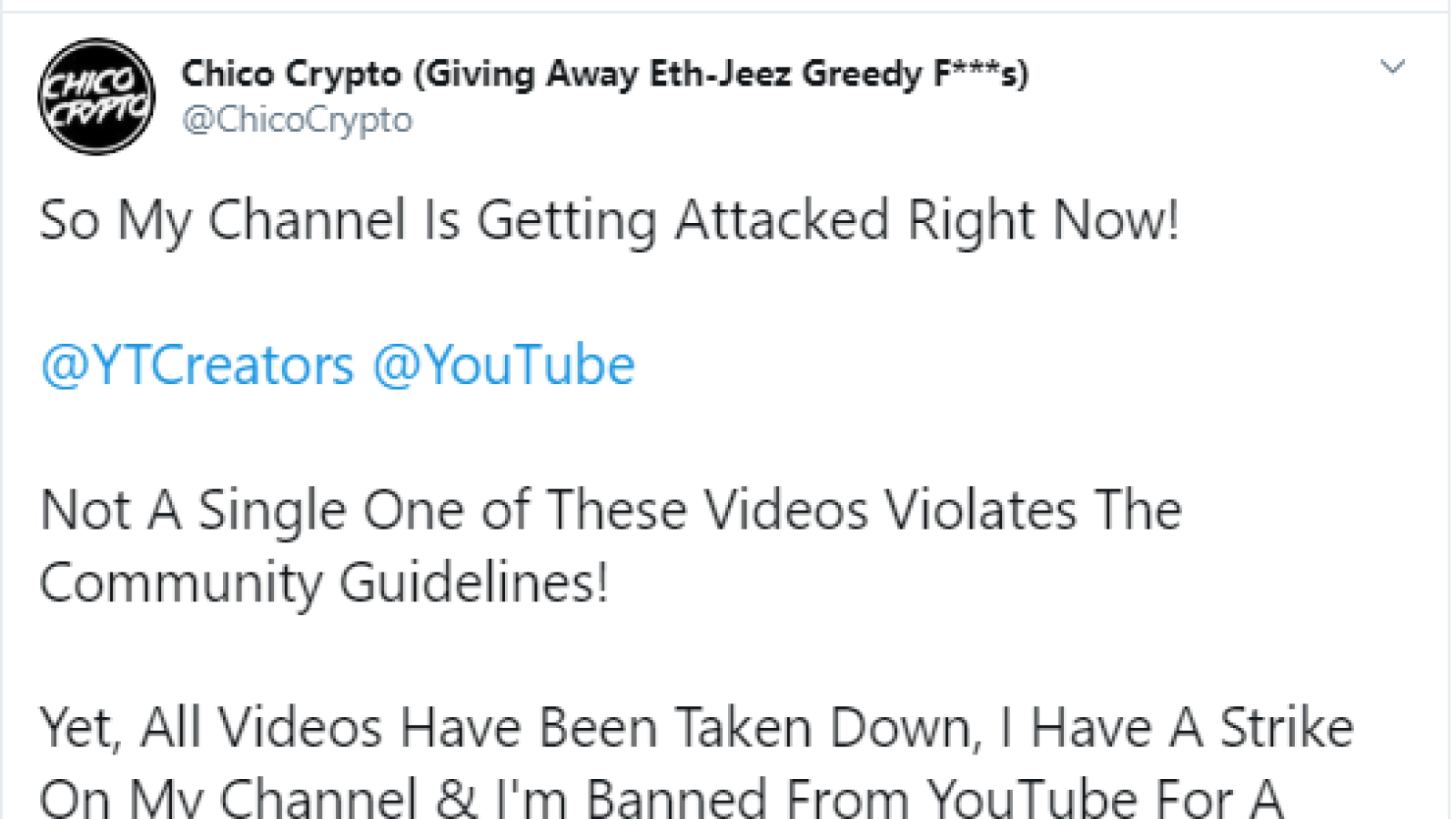 Fellow crypto YouTuber supports Dunn
A fellow YouTube blogger 'Crypt0' (the name of the channel with 119 thousand followers) has posted a video to tell his audience about the situation with Chris Dunn titled 'YouTube Crypto CENSORSHIP?? Chris Dunn TV, Chico Crypto, Heidi, (and others?) being targeted'.
In case YouTube decides to block his channel, the blogger writes in the comments below the video, there is another platform where his subscribers can find him - lbry.tv
Is YouTube afraid of losing power?
Over the last year, several decentralized blockchain-based platforms for video bloggers and streamers have appeared, which may mean that in the future YouTube could lose its leadership in the industry.
Among them are BitTorrent-based BLive launched recently which offers streamers a larger percentage of income (unlike YouTube), Tron-based VibraVid with BeatzCoin, etc.
The current case of Chris Dunn shows that the YouTube giant seems to be aware of the danger that comes from crypto and blockchain for it in particular and all it can do is block crypto-related videos.
However, other numerous cryptocurrency-related channels are still on YouTube. At least for the time being.