HOSKY, a meme token based on the Cardano blockchain, has seen an 8% surge in price and a 173% increase in trading volume over the last 24 hours, per CoinMarketCap. This is despite the fact that the altcoin market, excluding Bitcoin and Ethereum, has seen an 8% decline in total market capitalization since Wednesday, amounting to a loss of $32.44 billion.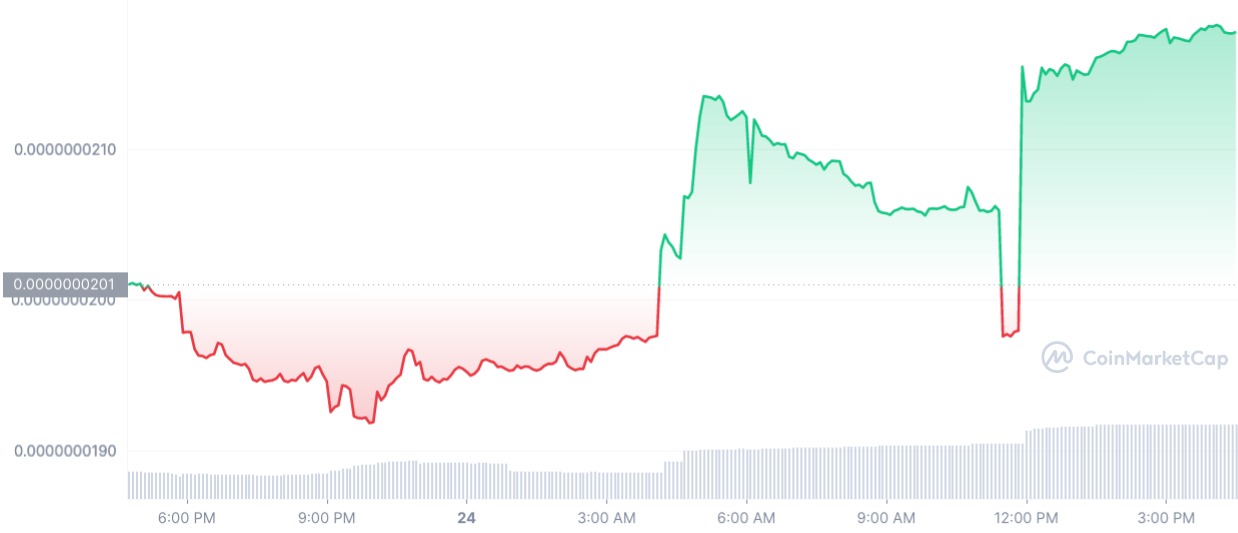 Over the last four days, HOSKY had also experienced a loss of 15.7% of its value, just like the rest of the market. However, unlike other altcoins, HOSKY has been able to make a comeback, which can be attributed to the recent resurgence of meme cryptocurrencies. This revival started just before a significant market correction began. One of the most-talked-about meme tokens in this movement was PEPE token, which managed to create a buzz on the market despite having no foundation and dubious roots.
The current positive performance of HOSKY has come as a surprise, especially considering the unfavorable market conditions. It seems that investors are still betting on the power of memes and their ability to draw attention and investment in the crypto world.
On the one hand, meme cryptocurrencies remain highly volatile and risky investments. However, as seen with the recent resurgence of meme tokens, they can also offer significant returns in a short period, making them attractive to risk-tolerant investors.