Cardano (ADA) has experienced a significant shift in its investor base over the past month, with whales and large holders reducing their positions, while smaller investors take the reins.
According to data from IntoTheBlock, the number of Cardano whales holding between 100 million and 1 billion ADA tokens has dropped by 25% in the last 30 days. Additionally, a decline in the number of large holders has been observed in the 10 million to 100 million ADA range, suggesting that these investors are taking profits during the ongoing rally.
Surprisingly, the number of smaller addresses holding ADA has increased by around 2% in the same period. This indicates that the current rally is primarily driven by smaller investors, or "small fish," entering the market. As a result, Cardano's price has surged by 17% in the last 30 days, showcasing the power of retail investors in the cryptocurrency space.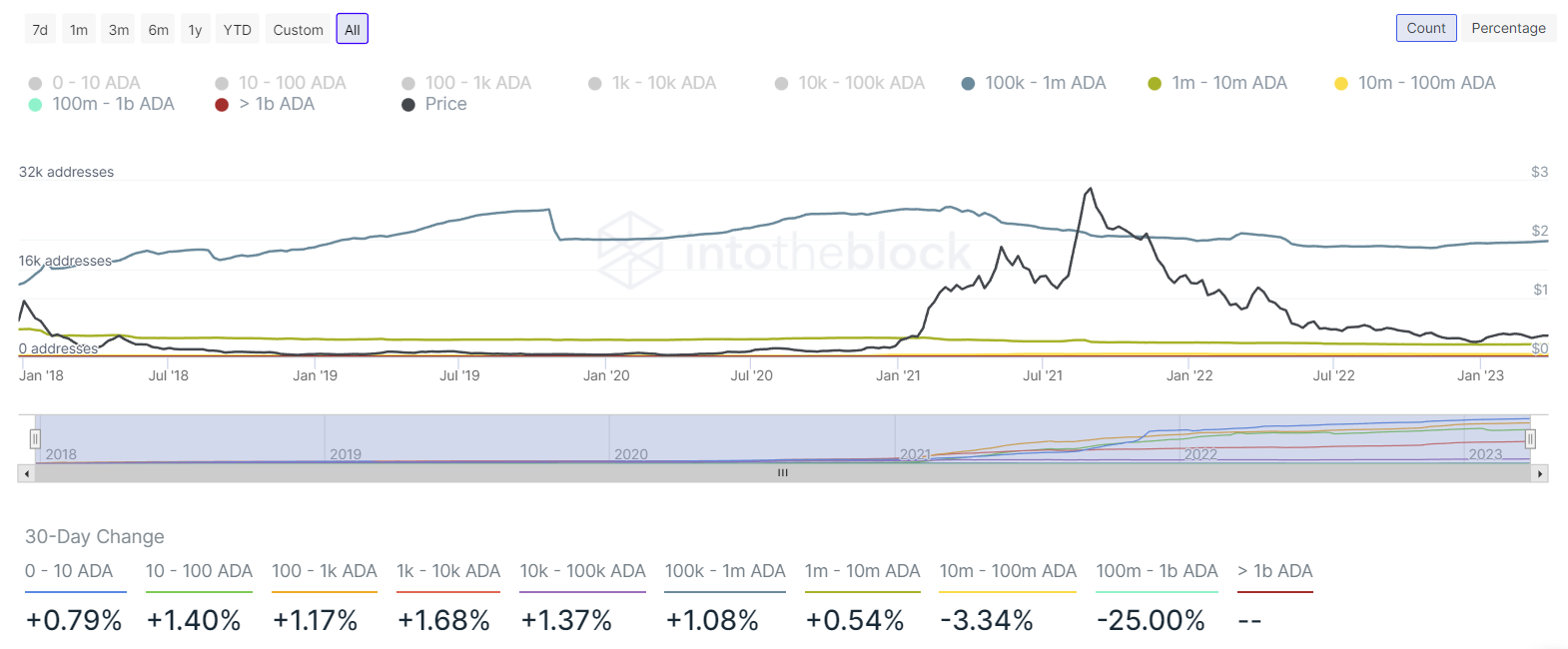 The profit-taking behavior among whales and large holders could be interpreted in multiple ways. On one hand, it might suggest that these investors believe the rally has reached its peak, and they are cashing in on their gains before a potential market correction. On the other hand, it could also indicate a redistribution of wealth within the Cardano ecosystem, with smaller investors taking advantage of the price appreciation to accumulate more ADA tokens.
While the shift in investor composition could lead to short-term volatility, growing interest from smaller investors is a positive sign for the long-term growth and adoption of Cardano. As the ecosystem continues to mature and develop, the influx of new investors could help to support the network's expansion and foster greater decentralization.