Four weeks after the price of the Cardano token, ADA, updated its 2023 bottom, its value has risen by more than 20% to reach $0.4 per token. However, once again, a breakout of the important resistance level did not take place, and the ADA price continues to come under pressure from sellers at the boundary.
In order to understand how heavy this zone is right now and what a $0.4 exit would mean for ADA, let's turn to the data from IntoTheBlock.
Market depth of Cardano (ADA)
According to the portal, which analyzes the depth of ADA order books on all major centralized crypto exchanges as well as on-chain, there are currently 1.3 billion ADA tokens ready to be sold at prices ranging from $0.397 to $0.413. Between $0.43 and $0.51, the density of asks for the Cardano token only grows and can now be estimated at 2.9 billion ADA.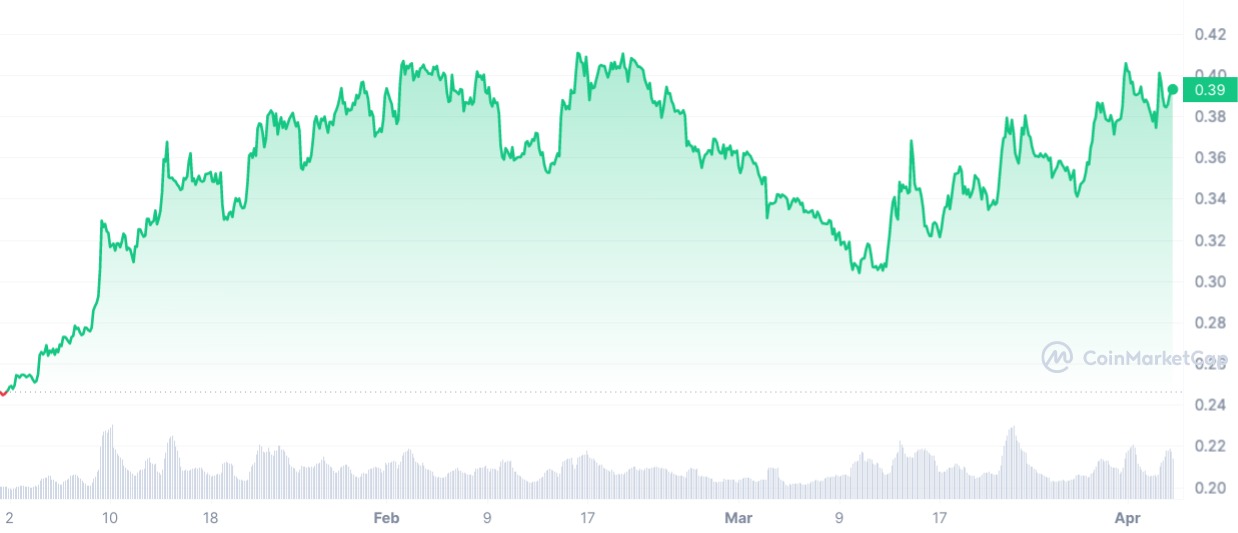 This creates a "sell wall," the absorption of which provides the ADA price with room for growth.
Yes, volumes of several billion ADA look daunting, but there is also room for positivity. For instance, if we are to believe on-chain analyst Ali Martinez's data, as recently as yesterday, the sell-side volume in the $0.4 to $0.42 range was 3.85 billion ADA. In other words, sellers' pressure in this section of the order book has decreased.