Cardano (ADA) recently experienced a significant price spike on the market, only to be met with a substantial sell-off almost instantaneously. This rapid turn of events has led to profit-taking among investors, many of whom hold the view that Cardano's recovery is merely transitory and will ultimately result in another correction in the near future.
At present, ADA is trading at $0.37, having broken through the 50-day moving average and reaching the next resistance level on the chart. In light of current market conditions, Cardano appears to be in an uptrend, with the potential to continue moving upward.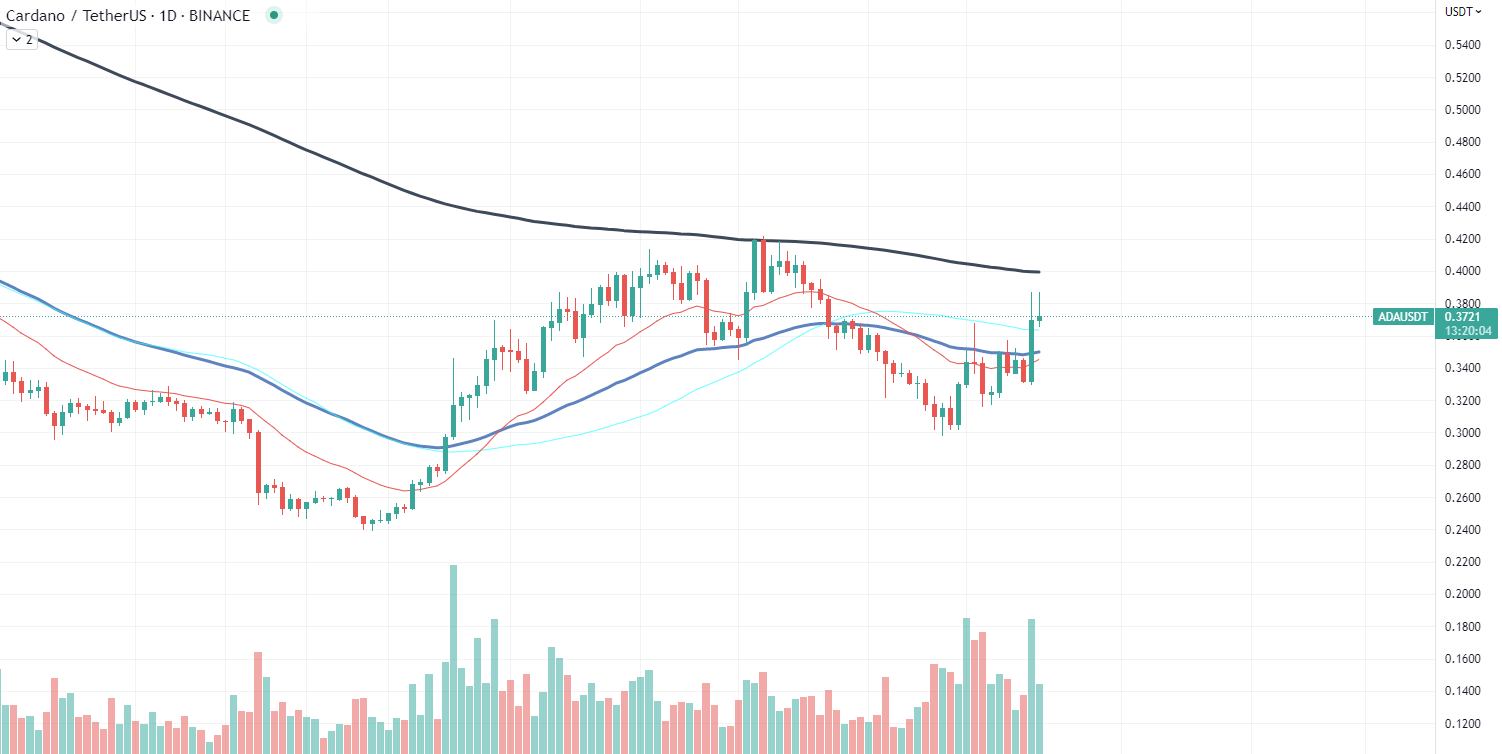 This sell-off can be attributed to investor skepticism regarding the sustainability of Cardano's recent price rally. The swift price surge may have prompted a sense of unease among market participants, leading them to capitalize on short-term gains while expecting an imminent price correction. The prevalent belief among these investors is that the current recovery may not have the momentum to translate into long-term growth for Cardano.
Despite these concerns, Cardano continues to make progress in terms of technological advancements and real-world adoption. As a third-generation blockchain platform, it has garnered attention for its energy-efficient proof-of-stake (PoS) consensus mechanism and its potential to enable a wide range of decentralized applications (dApps) across various industries.
Nonetheless, the immediate price action has been largely dictated by market sentiment and profit-taking behavior. It remains to be seen whether Cardano can overcome the current wave of skepticism and sustain its upward trajectory. The key to a more stable and long-lasting price increase may lie in the platform's ability to demonstrate tangible progress, foster adoption and deliver on its promises to the broader blockchain ecosystem.