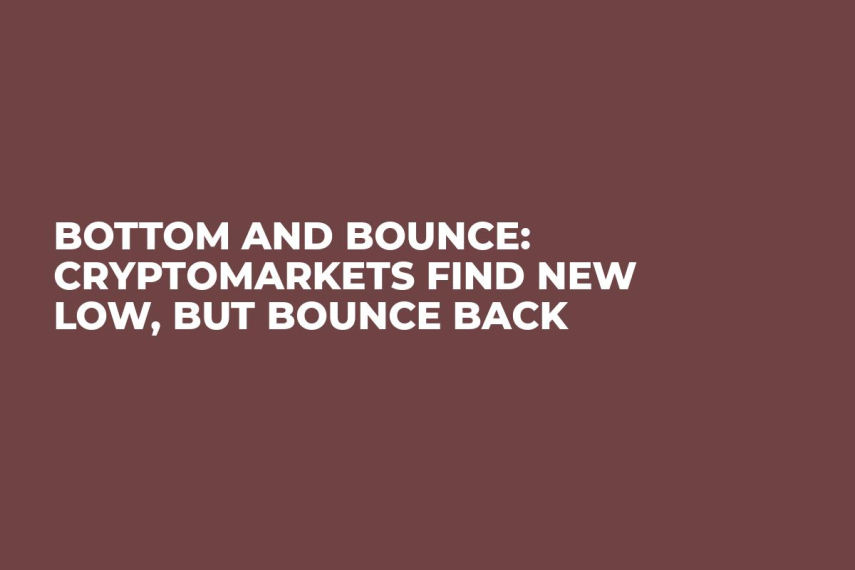 Cover image via U.Today
A new low point for the year was found by Bitcoin over the weekend as the world's biggest cryptocurrency reached a price point of $5,826. The rest of the market followed in what was a major shed of capital- the entire market cap of cryptocurrency reaching a low of $235 bln.
However, Monday has now dawned and there is a small bounce back which could indicate that some sort of floor or bottom has been found, however, the general consensus is that the market is still extremely bearish.
Some of the bounces have been bigger than others, however, such as Monero, Ontology and Ethereum Classic, as the market looks to recover from its latest hit.
Bloody Sunday
Bitcoin's bounce back from that low below $6,000 sees it hovering in and around the $6,200 mark, and a 24-hour increase of about 4.5 percent. Other big coins, like Ethereum, did not find their low point- which was sub-$370 back in April, but it fell to $426.
There were very few coins spared the drop over the weekend, and the overall effect on the total cryptocurrency market was marked. However, what it has allowed is for coins to find a place to rebound from.
In many instances, a low like this in a market often results in a turnaround, but with speculation and perception still quite low in the markets, it seems unlikely that this will be the end of negative performances across the board.
Monero up
One of the coins profiting most from this bottom, however, has been Monero. The privacy coin is showing a 15 percent jump in the last 24 hours from a low of $109 during Sunday's big dip.
This is the lowest level Monero has been for almost eight months. It is currently trading at $126. Monero has recovered all losses over the past week and is trading at the same level it was this time last Monday. The monthly picture is bleak though with XMR losing almost 30 percent over the past 30 days from $173 this time last month.