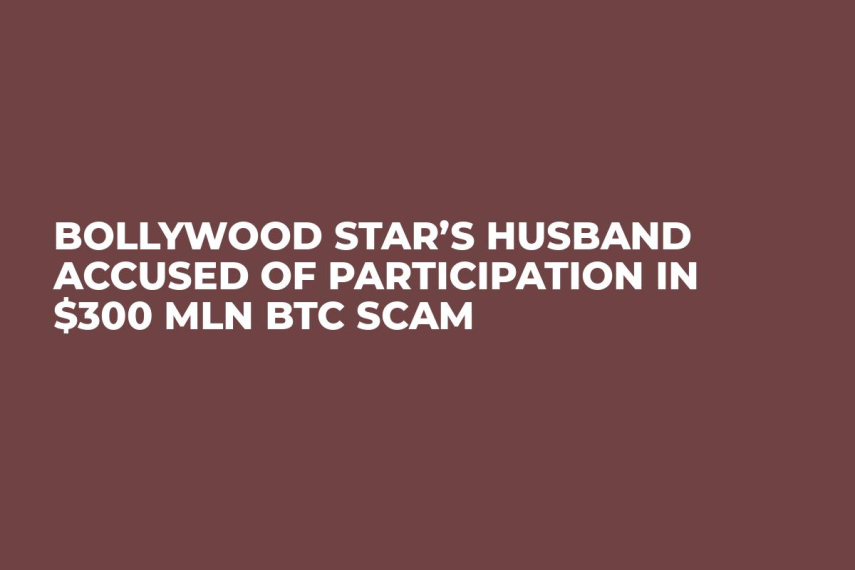 Cover image via U.Today
Raj Kundra, the Chairman of Viaan Industries, is now in the hands of the Enforcement Directorate (ED), an Indian law enforcement agency, and is answering questions about his alleged connection with a mining Ponzi scheme, in which investors lost around $300 mln.
Kundra's family/criminal connections
Apart from being well-known in the business world, Raj Kundra is famous in India for being married to a top Bollywood actress. As for his presence in the criminal world, ED suspects Kundra of having connections with Amit Bharadwaj, who set up Amaze Mining and Research Limited and also runs the GainBitcoin [GB] Miners startup.
Bharadwaj has been under arrest with other eight suspects due to the Ponzi scheme pulled off by some GB miners. Since then the man has been cooperating with the police and giving away all those who had been in this business with him.
Been accused before
Mr. Kunder has already been connected with similar criminal things in the past. It was the IPL betting scam. Besides, Kunder and his celebrity wife, Shilpa Shetty, had a first information report filed against them due to some other criminal actions.
Raj Kundra owns a fortune of $76 mln and in 2004 the Success Magazine put him on the top 200 wealthiest people in Asia list. He also owns an Indian cricket team.