Bitrue, a multi-product ecosystem of cryptocurrency products, shares the details of latest updates to its governance and passive income modules.
Bitrue introduces BTR Vote and Novel Farming Hub
According to the official announcement by Bitrue's team, its customers can support the listing of this or that coin and be eligible for limited staking opportunities. The mechanism is dubbed BTR Vote and is designed to advance the processes of governance on Bitrue (BTR).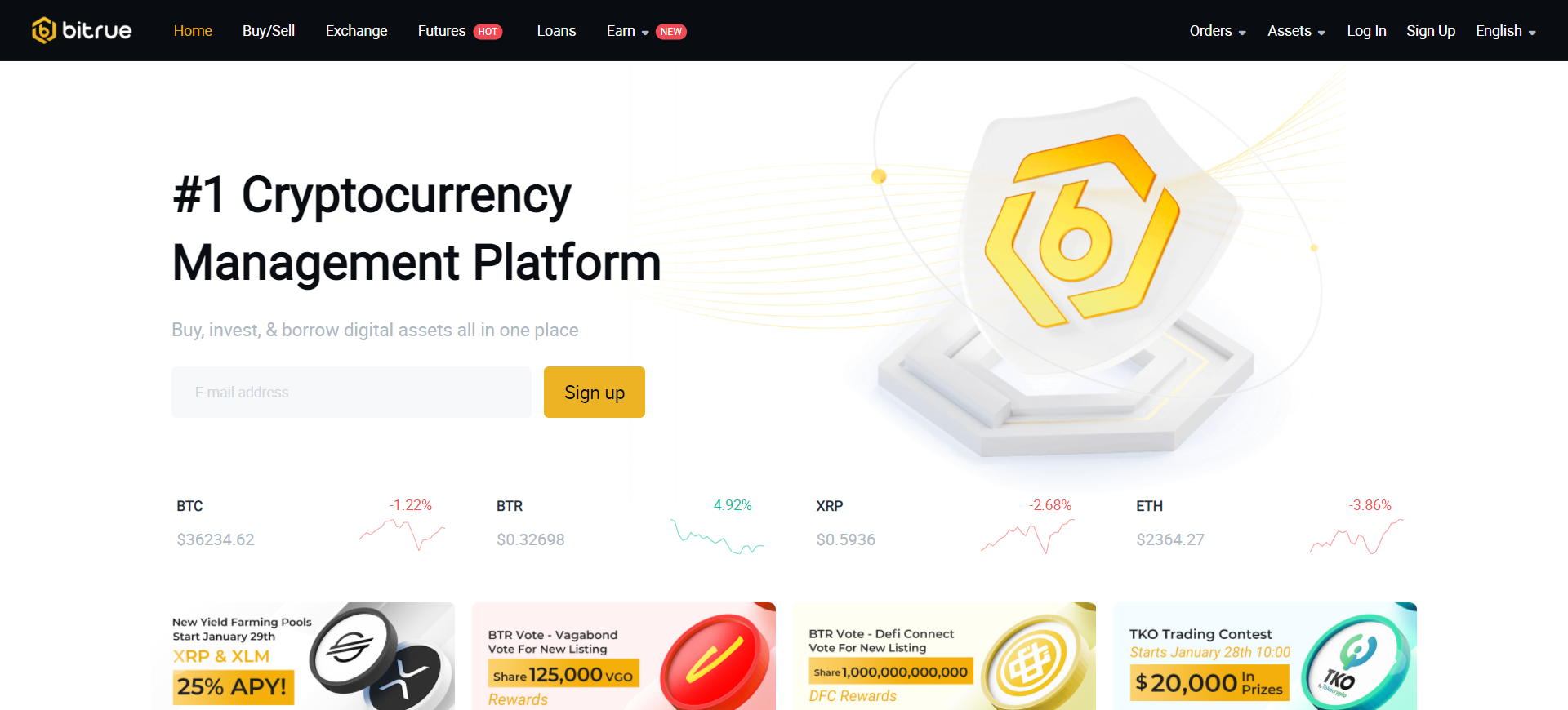 Once the coin supported by BTR holders is approved for listing, all holders who supported the successful campaign can enter a seven-day limited staking program. The more BTR pledged as support, the more coins are distributed as rewards. As a result, participants in these limited programs can enjoy an unmatched APR of up to 80%.
The new yield farming hub went live six weeks ago: Bitrue onboarded dozens of novel cryptocurrencies and launched an array of staking pools associated with them. An assortment of coins can compete with those of DeFi protocols while associated risks are much lower.
The yield farming hub offers an average APY of 60%. Recently, Bitrue, as one of the most prominent supporters of XRP, introduced 25% APY on this coin. The same rates are implemented for another cryptocurrency veteran, Stellar Lumens (XLM).
Power Piggy provides passive income options for every crypto holder
On yield farming hubs, all rewards are calculated and distributed in BTR, a core native asset of Bitrue exchange. BTR itself is accepted as one of the core assets of Power Piggy, a one-for-all passive income ecosystem of Bitrue.
At the same time, Power Piggy has an even more understandable and secure passive income option. It accepts two major stablecoins - U.S. Dollar Tether (USDT) by Tether Limited and USD Coin (USDC) by Circle - for its savings accounts program.
All investors into USDT and USDC programs by Bitrue can enjoy daily interest payouts of 8.4% annualized.
As covered by U.Today previously, with the launch of Bitrue's yield hub, its team is going to reintroduce BTR as the world's first "yield token."