Bitcoin, the largest cryptocurrency by market capitalization, has plunged 5.48% in less than an hour.
The crypto king reached an intraday low of $18,935 on the Bitstamp exchange, erasing all of its gains.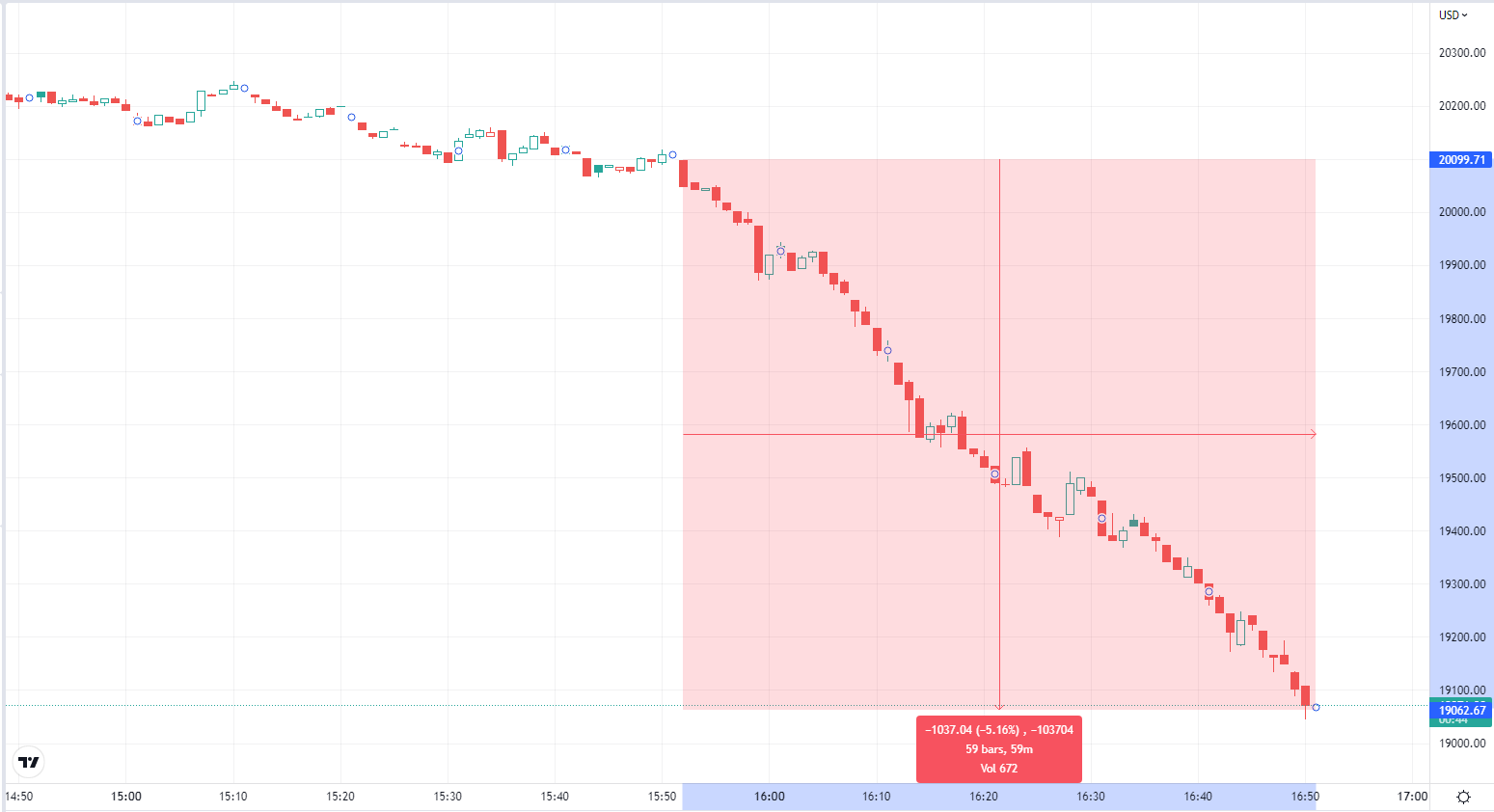 Bitcoin surged to as high as $20,381, reaching its highest level in roughly a week.
However, the cryptocurrency tumbled lower together with U.S. equities. Benchmark stock market indices plunged lower this Tuesday, with the S&P 500 and the Dow trading 0.7% and 0.6% lower, respectively.
Bitcoin is still down 4.47% this September after losing 13.5% in July. The largest cryptocurrency is down 72.28% from its record peak.