Bitcoin (BTC), the world's most renowned digital currency, has managed to stay above a critical support zone.
Traider Jake Wujastyk highlighted on the X social media platform that Bitcoin continues to hold its position above the November 2022 Volume Weighted Average Price (VWAP) zone, which stands at $25,157.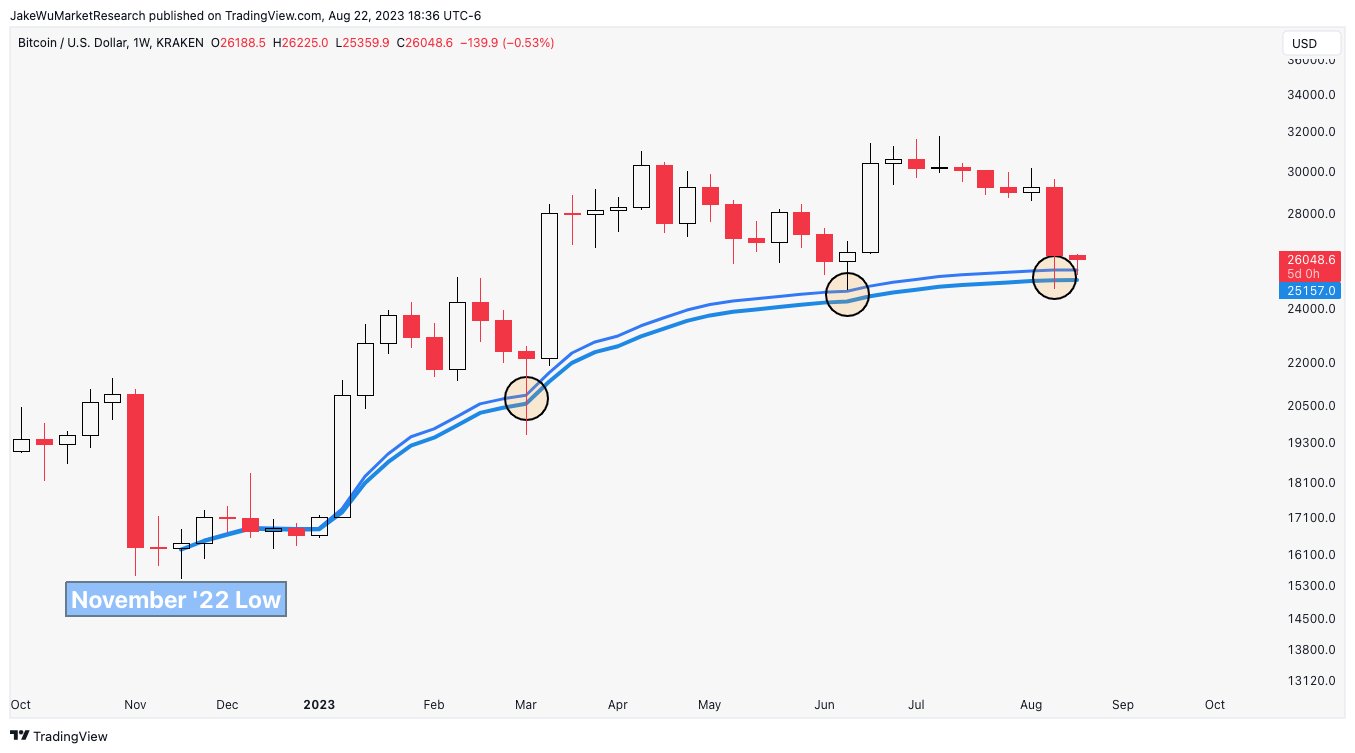 This cautiously bullish sentiment is echoed by trader Scott Melker who pointed out a "bull div confirmed" on Bitcoin's four-hour chart.
A bullish divergence, for those unfamiliar, is a technical indicator suggesting a potential upward price movement, contrasting the ongoing trend.
At press time, CoinGecko data indicates that Bitcoin is priced at $25,993.11, with a 24-hour trading range between $25,574.72 and $26,155.25. The digital currency has a market capitalization of over $505 billion.
Despite the dip, Bitcoin remains robust
Despite the decline in prices of Bitcoin (BTC) and Ethereum (ETH), the network security and reliability of these cryptocurrencies have increased, according to CryptoQuant.
Analyst @MAC_D46035 posited that this suggests the assets might be undervalued, considering the rise in their intrinsic values.
For r a positive trend shift, BTC would have to overcome the resistance set at $28,830.