The U.S. Federal Reserve made a decision to hike its target interest rate by a quarter of a percentage point during its first policy meeting of 2023.
This came after the world's most powerful central bank implemented a series of significant interest rate hikes last year in order to battle inflation.
Recent data indicated that the Fed had partially succeeded in snuffing out inflation.
Bitcoin's terrible performance in 2022 was mainly attributed to the Fed's extremely hawkish monetary policy.
For now, however, a Fed pivot remains unlikely, and the central bank is determined to continue its inflation fight.
The central bank believes that ongoing rate increases will be appropriate.
The Bitcoin price experienced minor volatility following the announcement, currently trading at roughly $23,000.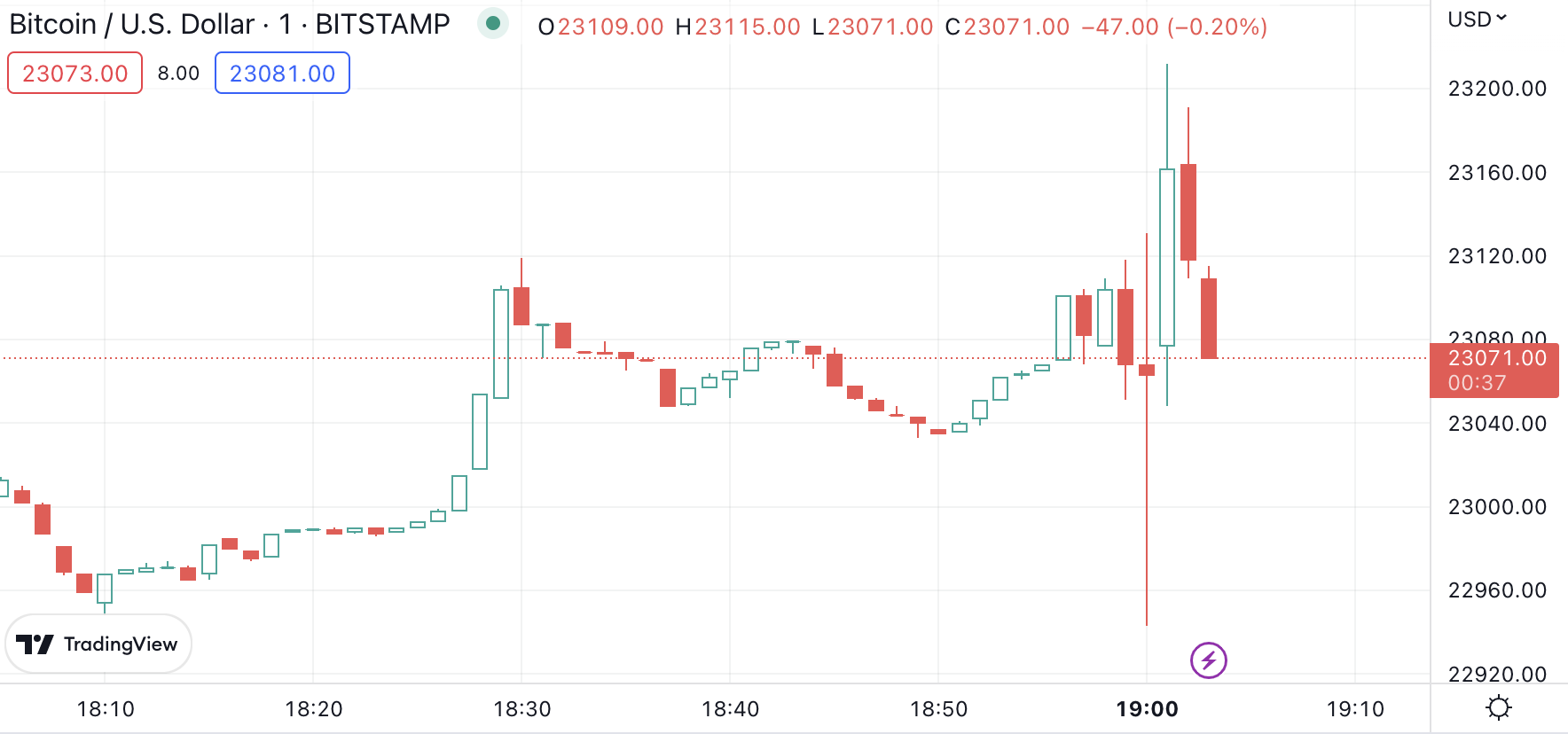 Meanwhile, major U.S. stock market indices pared their losses following the announcement.
Fed Chair Jerome Powell has signaled that the Fed is determined to stay the course until the job is done.
He added that it would take more time for the full effect of Fed actions to be visible. He has stressed that the central bank is yet to reach a "sufficiently restrictive level" on interest rates.
At the same time, Powell described recent inflation data as "encouraging." However, more data is needed in order to be able to see the bigger picture. For now, declaring a victory would be premature for the Fed, according to Powell.
However, more investors appear to be confident that the Fed will pull off a soft landing.