As Backed's tokenization technology is chain-agnostic, it can introduce Web2-native classes of assets to all mainstream blockchain ecosystem in a frictionless, resource-optimized manner. Such opportunities are already leveraged by popular DeFi protocols of various types.
Backed scores partnership with Chainlink, comes to six new blockchains: See list
Tokenization pioneer Backed brings real-world assets to six major blockchains, including the likes of BNB Smart Chain (BSC), Arbitrum (ARB), Fantom (FTM), Avalanche (AVAX), Gnosis (GNO), Polygon (MATIC) and Ethereum (ETH). This release became possible thanks to the recent integration of Chainlink's (LINK) decentralized price feeds, Backed's statement states.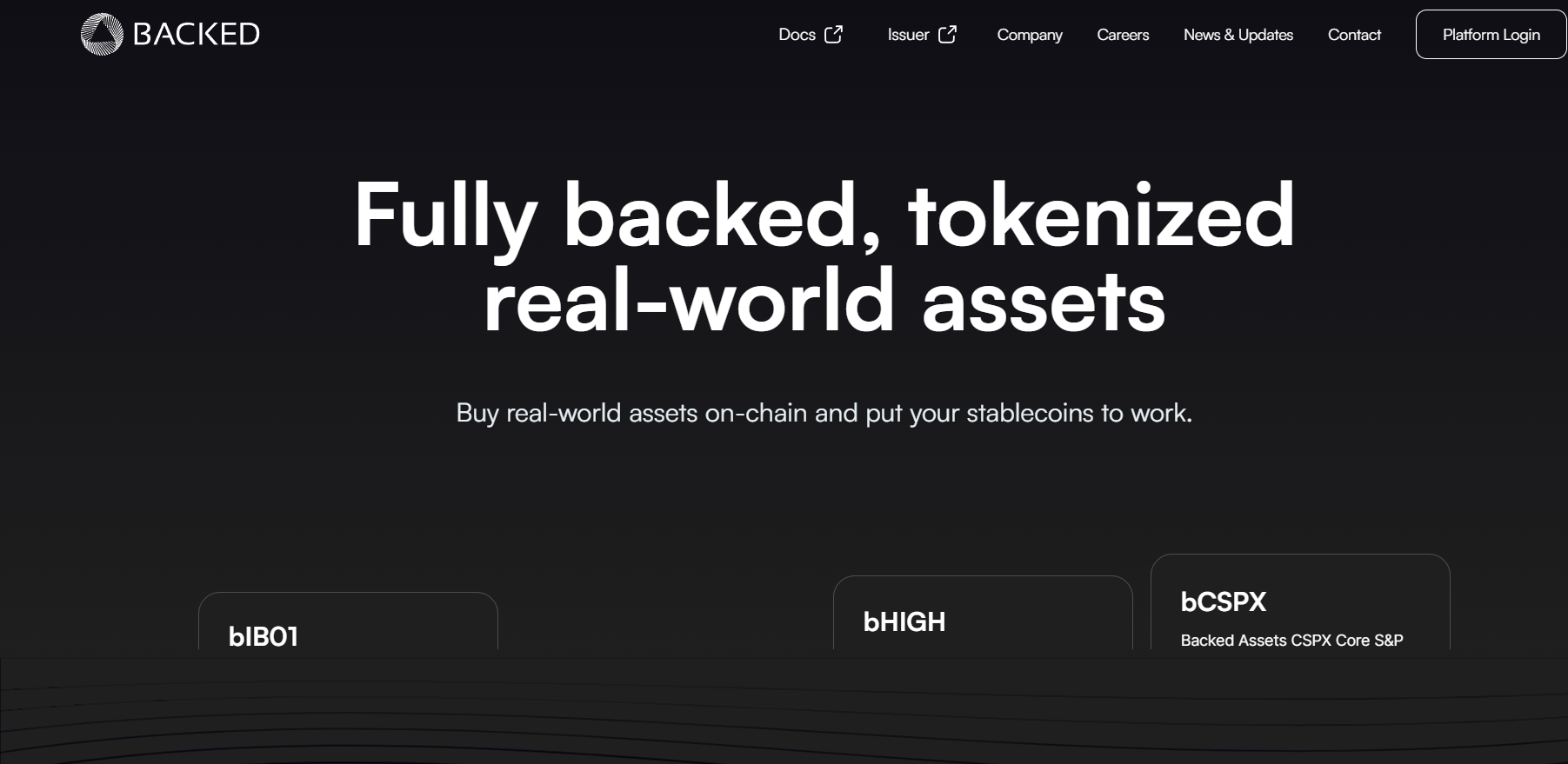 These price feeds fuel independent price indicators for DeFi protocols that leverage the underlying assets of Backed's bIB01, bIBTA and bCSPX, unique tokenized indexes available to retail and institutional clients.
Launching on major EVM-compatible blockchains unlocks new opportunities for developers, businesses, investors, asset managers and cryptocurrency enthusiasts. Also, traders can rebalance their portfolios by including previously unavailable eccentric assets.
Giorgio Giuliani, head of product at Backed, highlights the importance of this release for the technical progress of his platform and the entire segment of RWA tokenization on programmable blockchains:
By expanding to new networks such as BNB Chain, Avalanche, Fantom, and Arbitum, there are new options for our clients, which is vital for supporting a diverse range of applications. Natively issuing on these new chains brings our products to large and active user bases, saves costs, and provides better market access for tokenized real-world assets.
As covered by U.Today previously, Backed launched a blockchain-based version of Coinbase's stock, COIN.
DeFis have already started using Backed's developments
Sophisticated decentralized finance (DeFi) protocols have already started using Backed's instruments. Angle Protocol, for instance, allows the collateralization of bC3M and bHIGH assets for its agEur coin and lending platform.
Another DeFi protocol, Ribbon Finance, is also using the bIB01 asset to generate yield for its own structured products that target corporate and private clients.
In the coming months, the protocol is also going to expand on new blockchain networks, as stressed in its official statement.