If you are an avid crypto investor, you will want to mark your calendar for this week. According to Token Unlocks, a slew of tokens, including AGIX, GAL, DYDX, OP, EUL, NYM, 1INCH, HBAR and ACA are set for a massive unlock.
The numbers are staggering: dYdX is unlocking 6.52 million DYDX tokens valued at $14.41 million, Optimism will free up 24.16 million OP tokens worth $35.03 million, and Hedera is unlocking a whopping 1.15 billion HBAR tokens, equivalent to $67.23 million.
Effect on market
Token unlocks can have a variety of effects on the market, depending on several factors like liquidity, demand and investor sentiment. For tokens with high liquidity, the impact of an unlock is often minimal. These assets can absorb the additional supply without a significant price drop. However, for less liquid tokens, an unlock can lead to increased selling pressure, potentially driving down prices.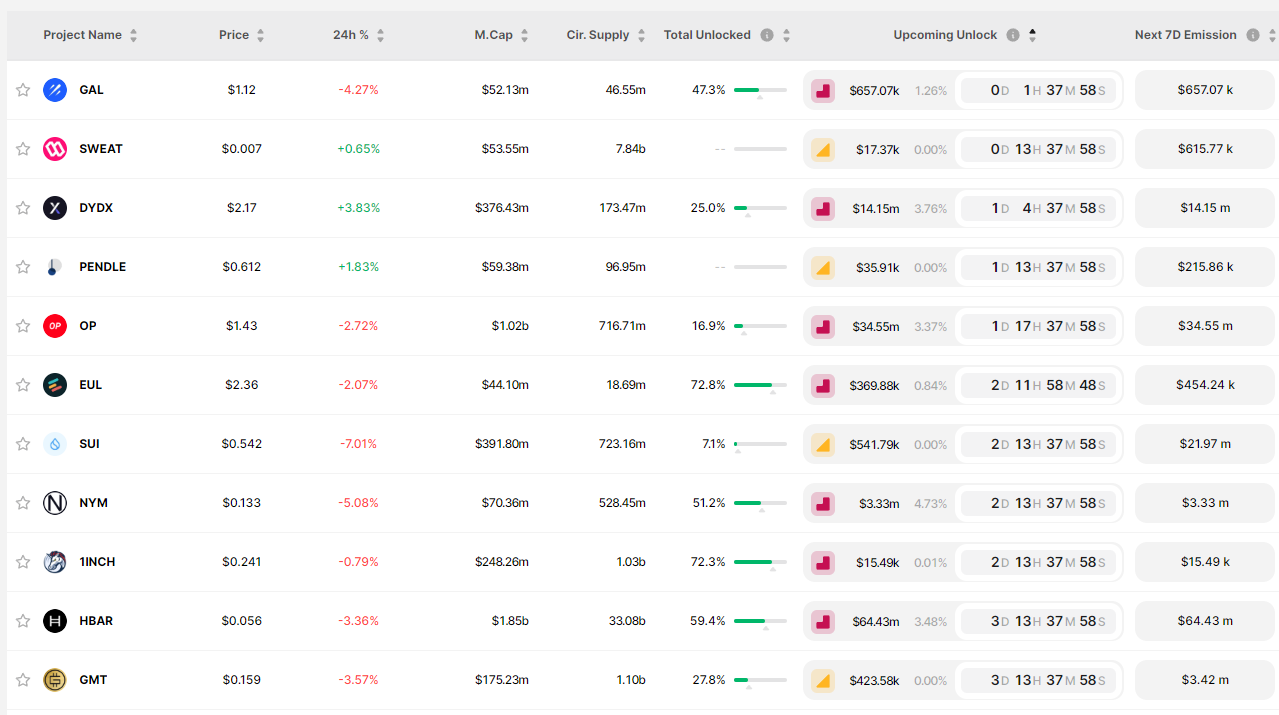 Hedera (HBAR)
Hedera's massive unlock of 1.15 billion HBAR tokens is particularly noteworthy. Given its market cap and liquidity, it is less likely to experience a drastic price drop. However, investors should still exercise caution and monitor the market closely.
dYdX (DYDX) and Optimism (OP)
Both dYdX and Optimism have smaller unlocks in comparison but are still significant. dYdX's unlock of $14.41 million and Optimism's $35.03 million unlock could introduce volatility, especially if these tokens lack the liquidity to absorb the new supply.
Final thoughts
While token unlocks are a regular part of the crypto landscape, the sheer volume of tokens being unlocked this week is unusual. Investors should be vigilant and consider the liquidity and market sentiment surrounding these tokens. Considering the current liquidity and volume crisis on the market, a surge of selling pressure may cause some issues for holders.