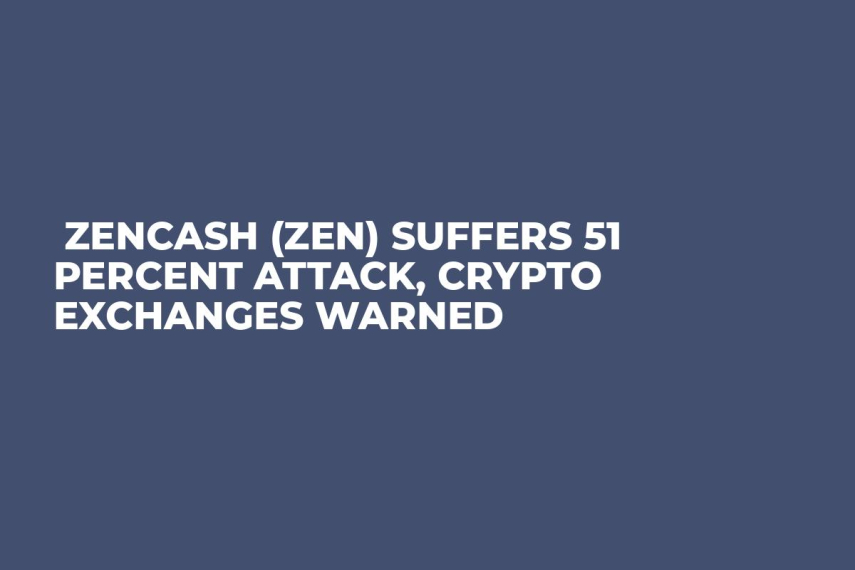 Cover image via U.Today
Saturday the coin suffered a 51 percent attack, the ZenCash team reports.
As a reminder, ZEN appeared after one of the ZClassic hard forks and can be mined by the new type of ASIC machines. This is how the aforementioned type of attacks usually happen – when fraudsters take over 51 percent of a coin's mining network.
The success of such an attack depends on how expensive it is to perform on a particular crypto coin per hour.
In the case of ZenCash – the hourly rate for the use of the gear and electricity is $7,000. It is not the cheapest coin to conduct such a thing on, however, ZEN has a highly public profile, plus its hashrate is relatively low.
ZEN's response
The first thing the platform's team did was notify the exchanges. Most of the private funds on the network seem to be safe, but the hackers managed to set up two large double-spending deals with ZEN.
The ZenCash team urged all trading platforms to increase their confirmation systems to a 100 percent filter in order to stop the attack from being completed.
The damage
However, before the IT engineers responded the attacker had the time to change almost 40 blocks and perform two double-spending transactions of 6,600 and 13,000 ZEN.
Usually, after a 51 percent attack, the community loses trust in the coin. Nevertheless, some coins survive and their communities stick to them.
Earlier this year two other cryptocurrencies faced the same problem– Bitcoin Gold (BTG) and Verge. BTG suffered one of the hardest attacks.
ZEN rate slightly drops
As a result, ZEN price decreased 4.78 percent and the coin is now trading slightly under $28. Still, it has managed to retain most of its positions.
This currency does not have big trading volumes. Almost 65 percent of it trades inFinance. At present, this exchange is performing a ZEN trading contest with 10,000 ZEN kept for the winners.