Recent market data indicates that XRP is showcasing resilience and strength that even outperforms its better known counterparts: Bitcoin (BTC) and Ethereum (ETH). Despite turbulent crypto market conditions, the breakout signal for XRP suggests that it could be a more lucrative bet over BTC and ETH in the current climate.
XRP has witnessed an impressive 24% upsurge since the trigger on May 14. This, coupled with the signal's ongoing increase, suggests that XRP is retesting and potentially breaking through local tops. In contrast, a decreasing signal would imply that the asset is retesting or breaking local bottoms, indicating bearish momentum. However, this has not been the case for XRP.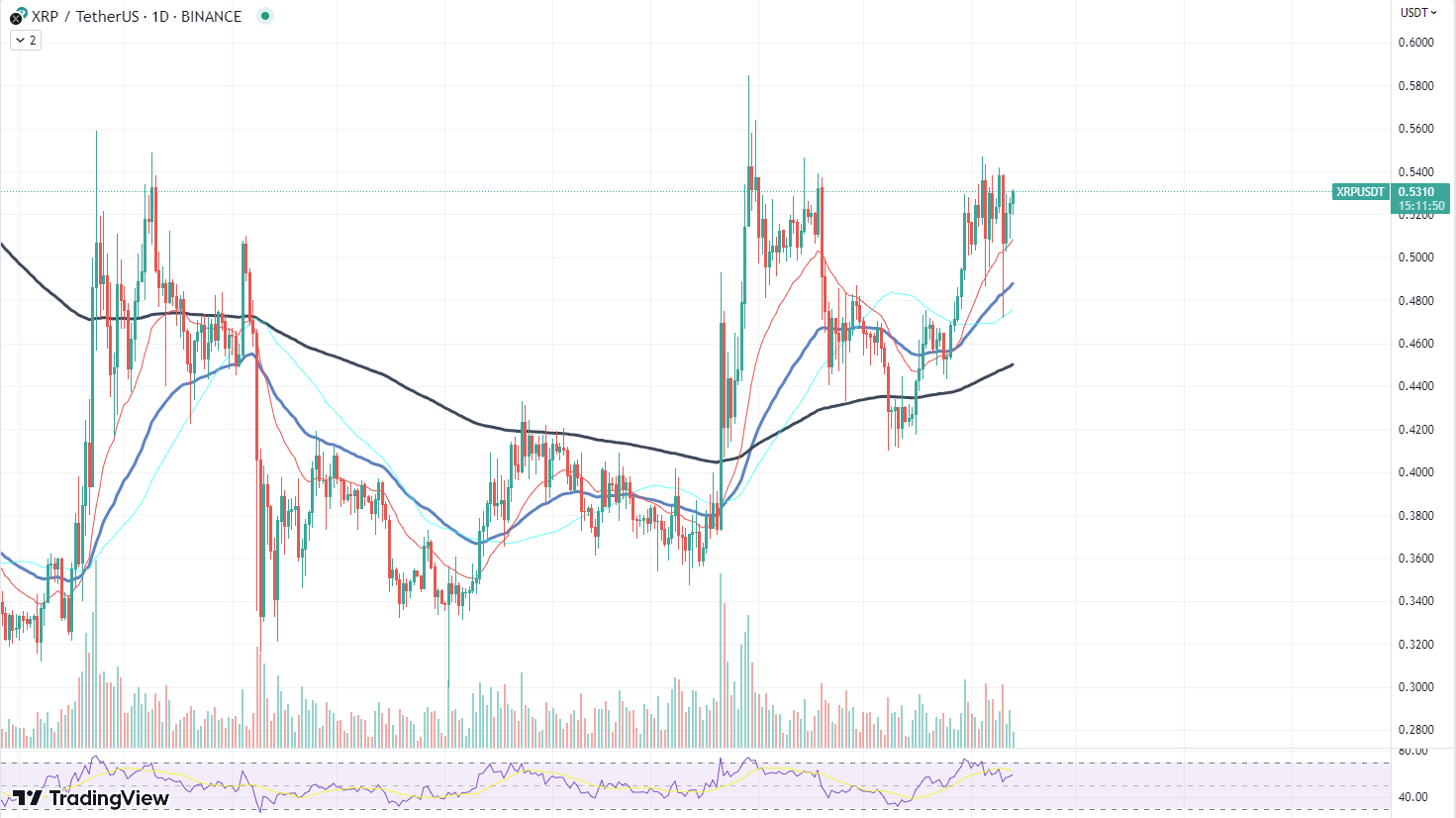 While the altcoin market is suffering significant losses in the wake of legal issues and market uncertainty, the XRP community is not bleeding as severely. This resilient performance in the face of adversity underscores XRP's strength and potential compared to other crypto assets, notably Bitcoin and Ethereum.
However, it is worth noting that XRP has not yet displayed signs of going explosive, suggesting that the current momentum could be a steady climb rather than a sudden spike. This steadiness is a positive sign for long-term investors looking for sustainable growth rather than short-term gains.
Currently priced at $0.52, XRP seems to be painting a bearish divergence. However, given its demonstrated strength and potential, this could be an opportunity for buyers to enter at a lower price point before another potential climb. Despite the divergence, the resilient performance of XRP, especially when compared to Bitcoin and Ethereum, showcases the possibility of it being a viable investment option during the ongoing market turmoil.