After a triumphant July that saw Ripple's legal battle with the SEC culminate in a pivotal court ruling affirming XRP's nonsecurity status, the digital asset soared by an impressive 47.6%. The anticipation was palpable as enthusiasts wondered whether XRP could sustain its meteoric rise into August, setting a new precedent.
However, an unexpected twist is now threatening to paint a different picture.
In contrast to its record-breaking performance last month, XRP finds itself on the brink of a historic downturn in August 2023. The token, which celebrated its second-best July ever in terms of pricing, faces the possibility of recording its worst August performance to date. CryptoRank data warns of a looming 25.4% price drop for this month, surpassing the previous record set back in August 2018, when XRP experienced a 23% monthly plunge.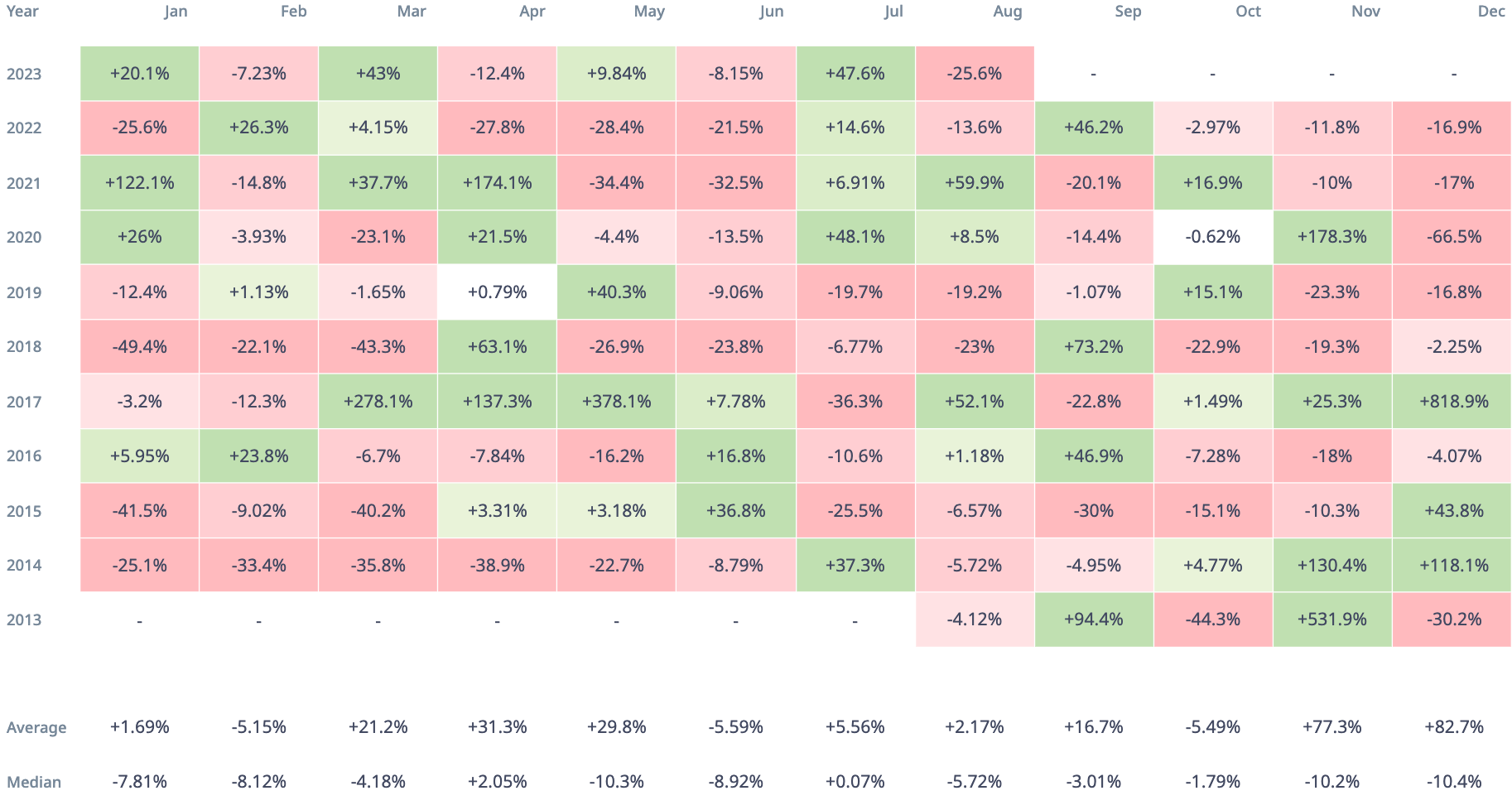 Adding to the woes, XRP's market capitalization has already tumbled by a substantial $10 billion since the month's commencement, currently resting at a total of $27.49 billion. As the month draws to a close, the question of whether XRP can evade renewing its unfortunate August record becomes a focal point of intrigue surrounding the token.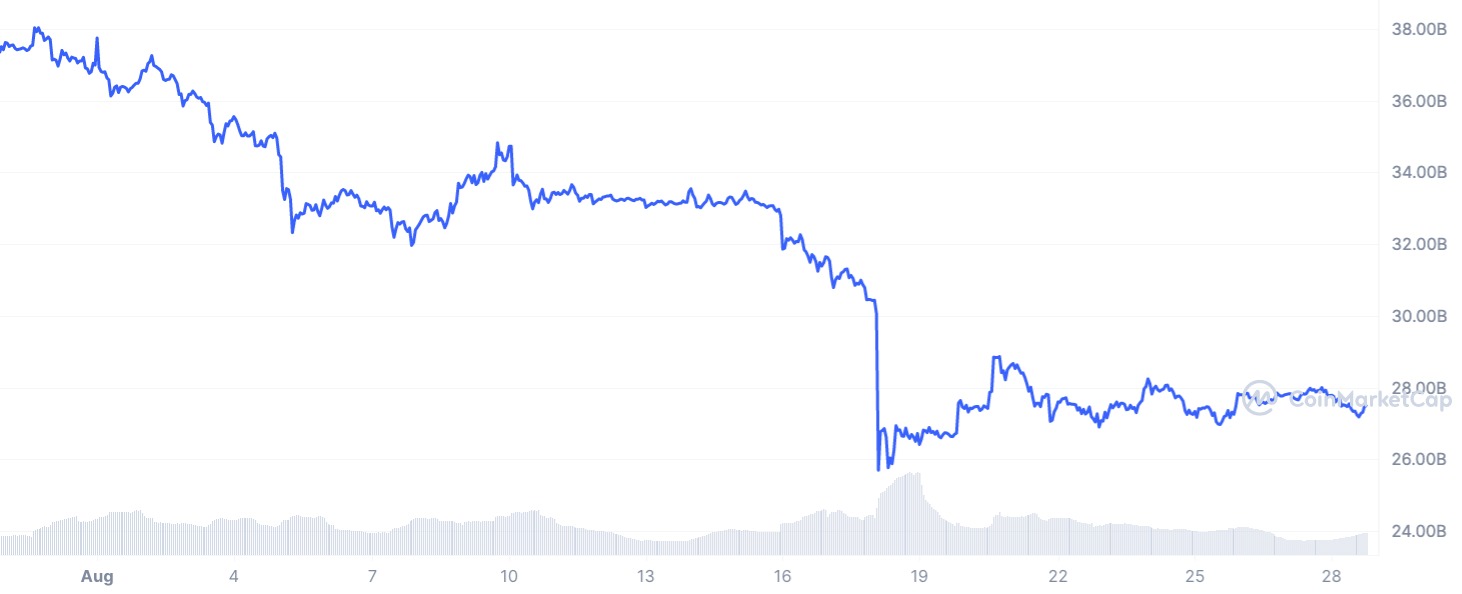 Turning an eye toward September, historical data indicates that XRP has frequently concluded the first month of fall with negative returns, ranging from -1% to a staggering -30% back in 2015. However, the previous September showcased an outlier: 2022 saw the XRP price surging by an impressive 46.2%, defying expectations and ending the month on a high note.