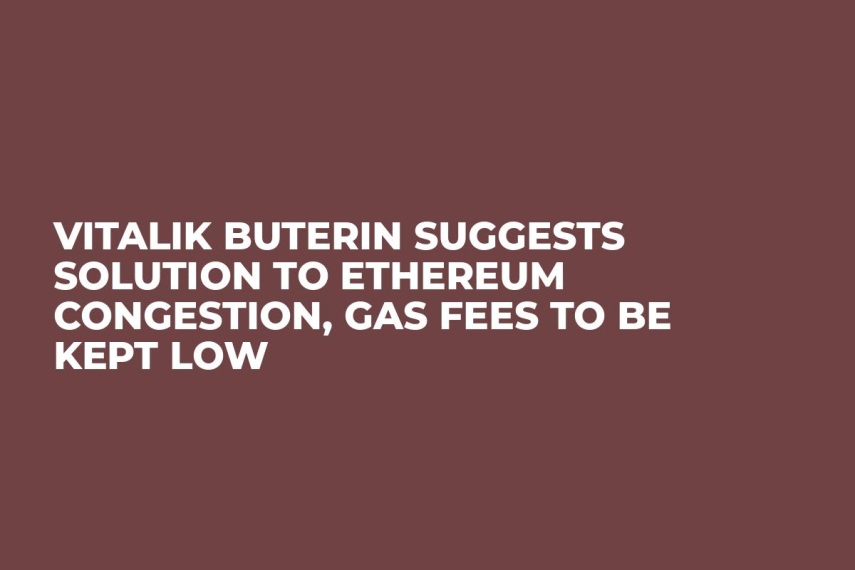 Cover image via U.Today
During the first two days of July, Ethereum transaction fee rose to almost $1. The amount of operations has been fluctuating and now so far has fallen below 500,000– that is the first time within nearly half a year.
As a result, the congestion that showed up on Ethereum prompted Binance to lift their GAS price on withdrawals to 180 Gwei, which is 0.00000018 ETH.
Vitalik steps in
Responding to this, Buterin, the Ethereum co-founder, came up with a different proposal of raising the price of GAS. Currently, Ethereum has adopted a rather user-centric process, in which the largest fee (compared to other fees) is included.
The trouble, though, is the lack of motivation on behalf of customers to offer a fee higher than average. The volatility of Ethereum's operation fee impacts all apps (dApps) powered by this system.
Buterin's proposal
Vitalik has suggested making an auction for this fee model. The idea is that users bid a price they choose for the transaction they want included. When the auction is completed, the lowest fee the miner can accommodate will be made effective for everyone.
Buterin's idea is about the keeping of the charge at its lowest.
If this new system is utilized, the scale for earning would increase for miners, since they will be able to manipulate the cost simply by stating the minimum number of blocks in which their transaction will show up, rather than the system where they must indicate a concrete fee.