Blocksquare dwells on the idea that has occurred to anyone familiar both with ICOs and real estate development. "Look, there's a such a nice property over there, why can't I just start an ICO, raise cryptocurrency, buy that property, and make a profit for everyone by leasing or reselling this property."
That's exactly what Blocksquare wants to do. This Slovenian startup intends to offer a platform allowing to create tokens that represent a share in commercial properties.
Nothing really revolutionary- essentially, it offers a smart contract-based REIT (real estate investment trust) or real estate crowdfunding with blackjack and hookers, I mean, with Blockchain and tokens.
Proof of title. Of what?
On Blocksquare, a token (called generically "proptoken") is issued in cooperation with a real estate broker or property developer, for a specific property. Crypto is raised, sold for fiat, and given as an interest-bearing loan to this developer or company.
Developer purchases the property using the borrowed money. The loan is secured by a mortgage on the target property in favor of Blocksquare. Interests on the loan are paid to Blocksquare in fiat currency.
Blocksquare, in turn, buys BST tokens on the market, and a smart contract distributes BSTs between holders of the token. From that point, it is all elegant and simple.
The core of Blocksquare platform is Proof of Title protocol. It claims to provide a way to connect a smart contract with the traditional land registry so that investors can always be sure that the target property still belongs to the entity that has initially purchased it, and there is no further encumbrance. Seems to be okay, too- even though it doesn't insure from a lot of things.
So what's the problem?
The white paper may lead some of the readers to believe that Proptoken owner will be registered as a co-proprietor in the land registry. No, he won't. There's a "title escrow entity" mentioned in the white paper- a real-world company, vetted by Blocksquare, an established certified real estate company or developer "with a good track record."
It is obliged by the loan agreement to pay interest to Blocksquare and to obey decisions made by token holders under consensus protocol. If they don't pay, the mortgage defaults and Blocksquare transfers ownership to another Certified Partner.
It is not a problem per se, most group investments in real estate are organized in a similar manner (individual investors normally become shareholders of a company or members of a partnership that is registered as a holder of the title, or they are investors in a fund that owns it, etc).
But, in case of Blocksquare, there are few easily enforceable links between the investor (proptoken holder) and the property. The investor only has a quasi-contractual relationship with Blocksquare, based on the smart contract. Blocksquare is protected by a mortgage on the property, but proptoken holders aren't.
They are dependent on Blocksquare or whatever real-world entity that floats the tokens. Not so de-centralized (especially for an investment that may last for years or decades).
Too many ifs
It will likely be fine, until Blocksquare as a corporate entity is fine, and is managed in good faith, and their partners do the same. If Blocksquare runs into problems, or there's mismanagement inside the company, proptoken holders won't be likely to have any priority over other creditors, as their investment isn't protected by a mortgage - it is just ordinary debt.
Theoretically, they'd be even in a less secure position: enforcing a smart contract in court may become difficult, at least in the near future until courts accumulate the relevant experience. Of course, even a verbal contract is valid under most legal systems, but it is just more difficult to enforce. The same goes for smart contracts.
Blocksquare is incorporated in Slovenia, but the management is actively scouting for a better regulatory environment in other jurisdictions, including Zug, Switzerland. So Slovenian or Swiss or possibly other courts will be competent over potential disputes between token holders and the company, whenever the property in question is located. It may even be good news for the investor, as they won't have to deal with courts in obscure overseas jurisdictions.
There is no ready solution yet in terms of investor protection, as things stay right now. "We are looking into a legal structure that will account for all worst case scenarios. It is imperative for a system like Blocksquare to gain trust by taking all legal measures possible to protect the end-users e.g. PropToken holders", responded Mr. Petrovcic, Blocksquare's CEO to Cryptocomes, when asked about the destiny of proptokens in case if Blocksquare goes out of business, or absorbed by another company.
Technology
The technology that is the heart of Blocksquare is easy to replicate - the idea is obvious. It is not a rocket science to read the state of the land registry (or have a trusted law firm request an extract and post the state of ownership to the Blockchain, where land registries aren't online).
When cryptomarket matures and relevant regulation appears, traditional real estate investment funds will add crypto investment possibilities, making Blocksquare position complicated. Blocksquare white paper completely ignores the possibility of the competition.
Also, the land registry is not the single potential point of failure of the whole scheme, so integration with it doesn't grant the complete peace of mind to the investor.
Tokenomics
Proptoken holders will be paid in BST acquired on the market. To fix their profits, token holders will need to sell their BSTs on the same market. It is not uncommon that even the most liquid cryptocurrencies are traded with significant differences between sale and purchase price. So it won't be illogical to expect losses when selling BSTs in smaller amounts. "Blocksquare might buy more BST on the market when prices are low, and less when the prices are high, but distribution will be valued on BST price averages. This option gives more stability to the BST token price when markets are volatile.", - said Blocksquare's CEO to Cryptocomes when asked how Blocksquare wants to deal with a situation of possible disparity between buy and sell prices of BST token.
Regulatory risks
As it looks right now, Proptokens created on the Blocksquare platform will likely be considered securities by most regulators- as they are offered to the public and bear interest. This will require regulatory approval by many regulatory bodies for every country where they are offered, for instance with the SEC in the US.
Will Blocksquare will go and ask for regulatory authorizations for every proptoken issued? Will it mean a substantial legal hassle, that will be passed on to issuers? Will this set a natural lower limit for investment, that makes all that trouble worth its while, like in case with IPOs, where one doesn't go for it unless they need at least certain amount?
"All great questions and I wish I had all the answers. As I said, Blocksquare issues a loan and in the eyes of local authorities that's what it is," told me Denis Petrovcic, Blocksquare CEO, to the questions raised above:
"I believe we are now in 1903, looking at a Ford car, while on the road we have carriages and horses and we are trying to mount horses in front of cars, keeping the engines off, just so they would look more like carriages."
"I would argue Blockchain-based tokens differ from traditional securities in the way accounting is conducted, validation is performed and ultimately medium of value exchange is stored," he adds. "Just like a carriage and a car, they both do the same job, just the new invention does it much better than what was previously used and society needs first to adapt and put new rules in place so people can safely use them."
Until that happens though, one may see a possibility of regulatory intervention on behalf of the citizens of different countries where proptokens are offered (or restrictions of availability, as many ICOs do these days).
Given that seeking even one single regulatory approval for a security isn't generally a quick or cheap process, this may theoretically limit the possibilities of offering proptokens worldwide (at least, legally).
This questions the main assumption of the project - the ability to open the worldwide market in a frictionless manner. In the close perspective, it will be neither worldwide nor frictionless, if done in a compliant manner.
Customer base and revenue assumptions
Blocksquare expects to tokenize 5,000 properties worldwide on the second year post-ICO and 70,000 third year. Given the circumstances we have considered above, it is questionable whether Blocksquare can attract traditional property investors (given overheads, lower level of investment protection compared to traditional investment vehicles, low penetration of cryptotechnology).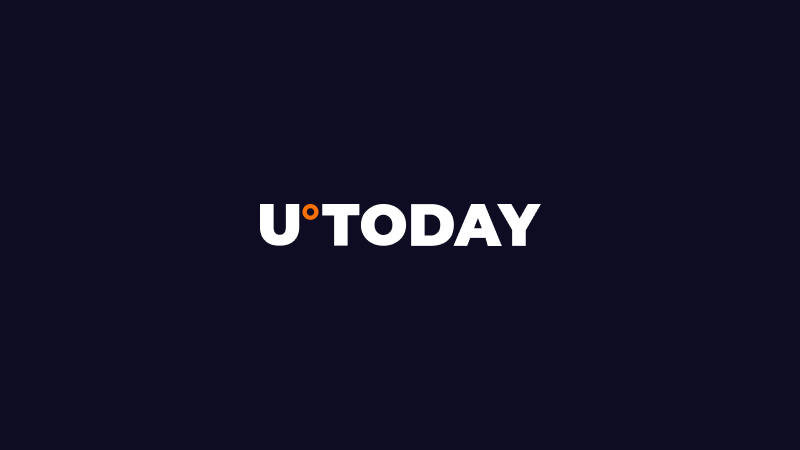 If this premise shows to be true, Blocksquare would attract mostly investors who already hold cryptocurrencies or mine them.
So Blocksquare's proptokens will compete with other ICOs for the investor base.
Now, they expect that proptokens' capitalization will reach $2.5 bln to the end of the second year, and some stunning $35 bln in the end of the third year of operation.
Improbable goals
These numbers are just a simulation of growth based on the number of properties in the system. If you look at the number of Airbnb flats , there is more than 1 trillion USD worth of real estate listed on a short-term rental platform.... and we didn't even start looking at other rent-generating properties", says Blocksquare's CEO when asked what motivated their business case's assumptions. "Can we achieve those numbers? Perhaps. Will it to be hard to get there? Most definitely. How do we start? Flat by flat, unit by unit.
Just to remind ourselves: all ICOs combined have raised about $4 bln in 2017. And Blocksquare wants us to believe that almost 60 percent will be raised by a single consortium (i.e. Blocksquare + Certified Partners), and then, the next year, they'd raise amounts the same order of magnitude to what Ethereum is worth now.
Given that property returns are relatively low (five percent p.a. before taxes is considered a good deal, at least in Europe), and most ICOs are speculative, Blocksquare proptoken offers will attract a relatively limited investor base looking for stability.
I'd be happy to be mistaken, but I see it improbable that Blocksquare will reach the ambitious objectives it aims for.