Stablecoin issuer Tether has frozen $1.7 million worth of USDT tokens linked to the recent Yearn Finance hack, according to a tweet posted by CTO Paolo Ardoino.
On Feb. 4, one of the DAI lending pools of the leading DeFi platform was exploited by a bad actor, resulting in an $11 million loss. The hacker—who successfully pulled off a flash-loan attack—reportedly pocketed $2.8 million.
The native Yearn.Finance (YFI) token is now trading in the green after dipping below $30,000 yesterday.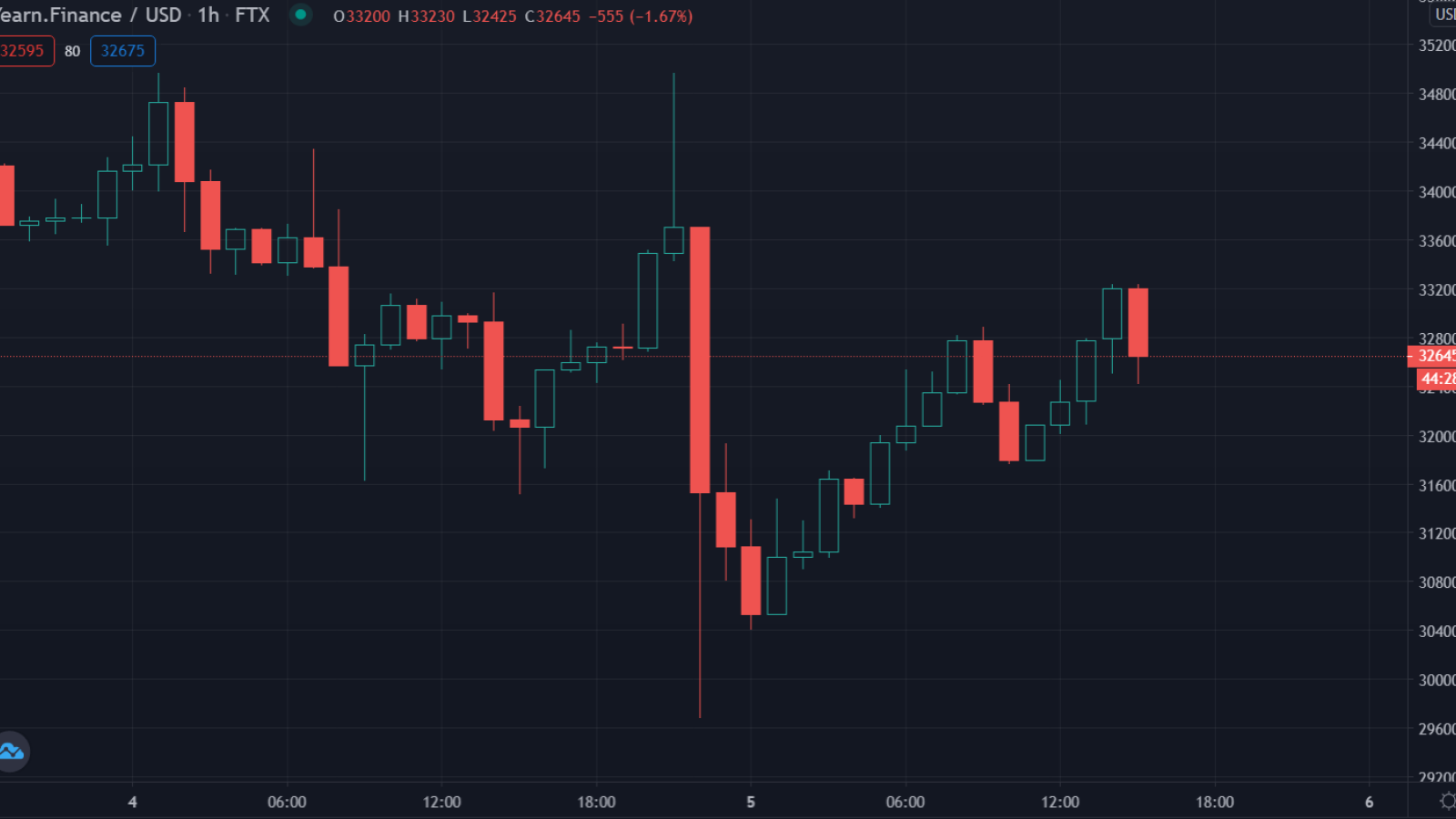 A double-edged sword
Tether has to assist law enforcement by freezing USDT tokens or reversing transactions on Ethereum or Tron to prevent criminals from cashing out their ill-gotten tokens.
Last September, Tether froze $33 million worth of funds that were stolen from the KuCoin exchange during its $281 million hack.
While certainly benefiting the victims of hackers and scammers, this ability also attracts criticism from those who are concerned about the stablecoin's centralization.