With fresh funds, TABOO platform will explore new ways of content monetization, organize hotly anticipated community events and develop a native e-commerce marketplace.
TABOO platform secures $10 million, private office led round
According to the official statement shared by TABOO, a cryptocurrency-centric adult content distribution platform, its private funding round has been completed successfully. As a result, a total of $10 million was raised.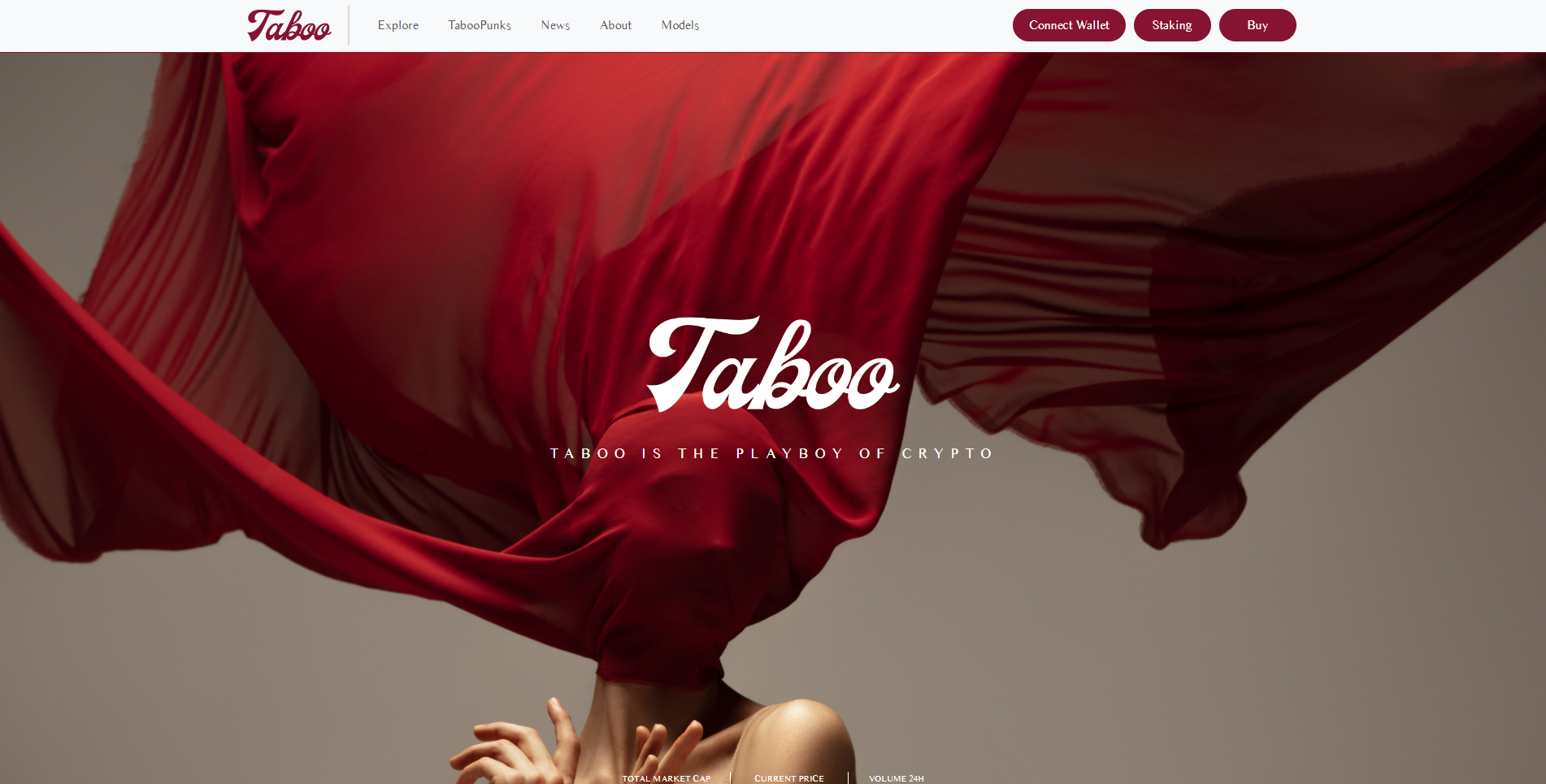 The top-tier family asset management office led the round and backed TABOO in its fundraising efforts. Successful fundraising pushed the valuation of TABOO platform to a previously unseen $250 million.
The team announced that new funds will be used for the platform's growth, product improvement, security upgrades, marketing campaigns and acquisition deals.
TABOO CEO James is excited by the results of the fundraising and its potential influence on the growth of the Web3 content ecosystem as a whole:
We are thrilled to have secured this funding, which will enable us to take TABOO to the next level. We believe that blockchain and NFTs are the future of adult entertainment, and we are determined to lead the way. This investment will allow us to do just that and become a household name in the process.
The platform also witnessed an over 1,000% rally of its core eponymous native token TABOO in Q1, 2023. So far, this is the most impressive quarterly rally of TABOO.
Partnership with major CEX scored
Besides that, the platform onboarded new models for its content-generating ecosystem and issued fresh drops of NFTs to OpenSea and other third-party marketplaces.
Right now, the TABOO team is laser-focused on preparations for its biggest community milestone of 2023, the Taboo Mansion Event. In the coming months, the platform is going to launch its own e-commerce platform for all enthusiasts of Web3 and digital content.
Last but not least, the TABOO team inked an agreement with a Tier 1 centralized cryptocurrency exchange. This collaboration will ensure the notable inflow of liquidity to the TABOO ecosystem from retail and institutional market players.