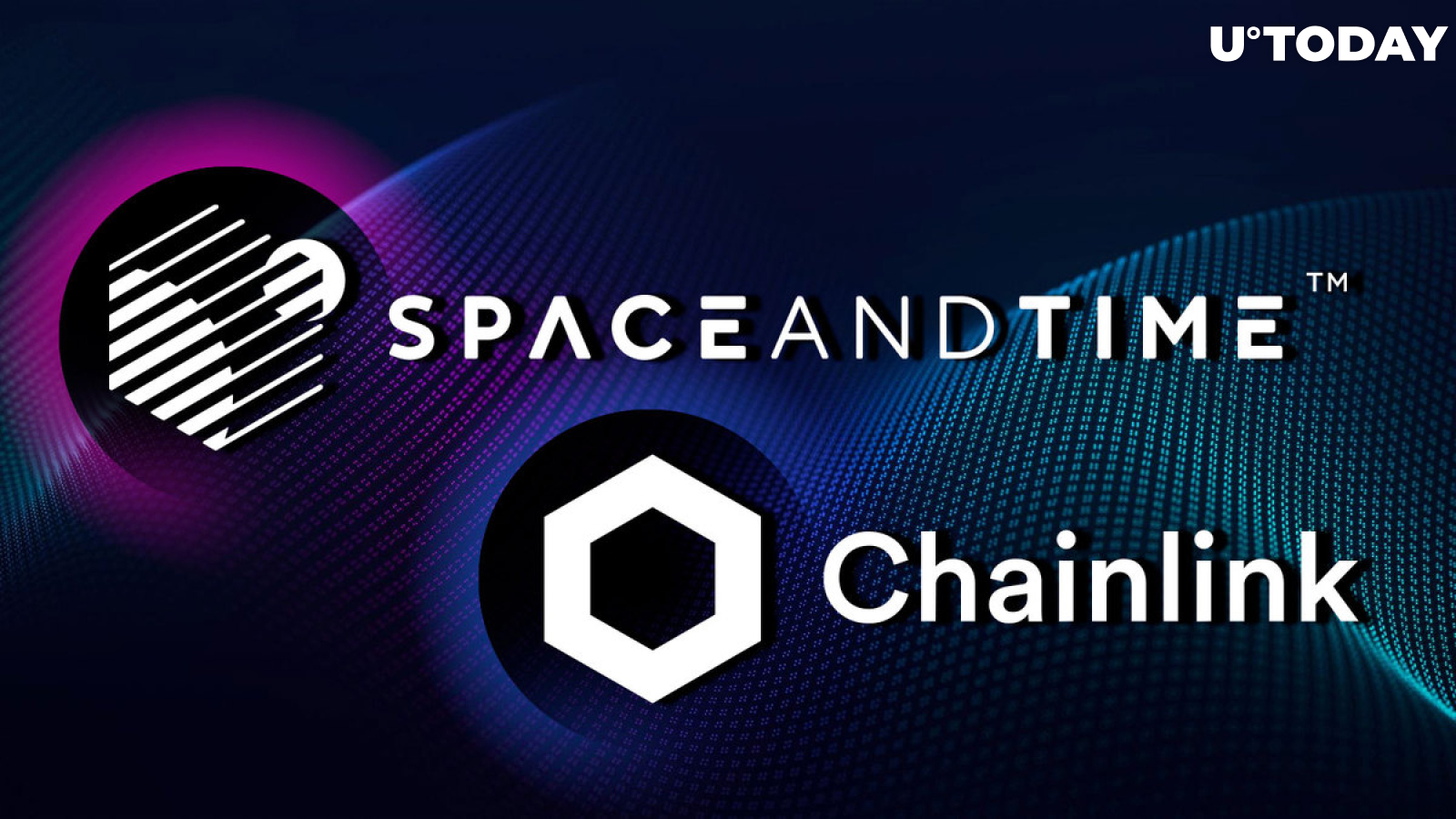 Cover image via www.freepik.com
A novel integration is revealed as next-gen data solution Space and Time is named the official preferred data warehouse solution for the Chainlink (LINK) ecosystem.
Space and Time scores new collaboration with Chainlink (LINK), enhances tech integration
Space and Time, a cutting-edge solution for computations secured by zk-proofs (SNARKS), starts leveraging Chainlink (LINK), a decentralized oracles network, to provide consensus on the proof results. This milestone has been announced by the teams' official statement.
Released in August 2023, Proof-of-SQL was initially designed for queries run in the Space and Time data warehouse. Now these proofs can be attached to any centralized or decentralized SQL database to offer verifiable, ZK-proven query results for smart contracts, AI models and enterprises.
Nate Holiday, CEO and cofounder of Space and Time, is excited by the opportunities unlocked by the new collaboration for individual and corporate users globally:
We are thrilled to make Proof of SQL available to all databases and to integrate Chainlink as the consensus layer. As the world's business increasingly moves to operate at the intersection of blockchain and AI, verifiable data and compute will become more critical than ever. We see a future where every database needs to be verified by Space and Time's zk-proof.
As covered by U.Today previously, since Q2, 2023, Space and Time platform works on integrating ChatGPT tools based on the world's most popular GPT-4 model.
Building infrastructure for more secure data processing
Sergey Nazarov, cofounder of Chainlink (LINK), shares his enthusiasm about the prospects of integration between two cutting-edge protocols in the Web3 data segment:
We're excited that Space and Time is using Chainlink for secure decentralized computation in its novel Proof of SQL ZK protocol. By enabling developers to underpin application databases with cryptographic proof, Chainlink and Space and Time are powering the creation of an end-to-end decentralized tech stack that helps scale Web3.
Chainlink (LINK), the world's first decentralized oracle ecosystem, enables smart contracts to connect to real-world data, computation and any permissioned or permissionless blockchain. Space and Time builds on this vision by providing zk-queries to smart contracts through the Chainlink (LINK) network.
Also, Space and Time data processing modules are integrated by top-tier CEX Bitget.