The Shiba Inu token, SHIB, lost about 4.5% against its key opponent Dogecoin (DOGE) in the past week. After more than two months of almost uninterrupted gains, which saw SHIB fully absorb its October decline against DOGE when Elon Musk took over Twitter, the Shiba Inu token appears to have peaked at its current maximum against its rival. SHIB is currently quoted at a price equivalent to 0.00015 DOGE.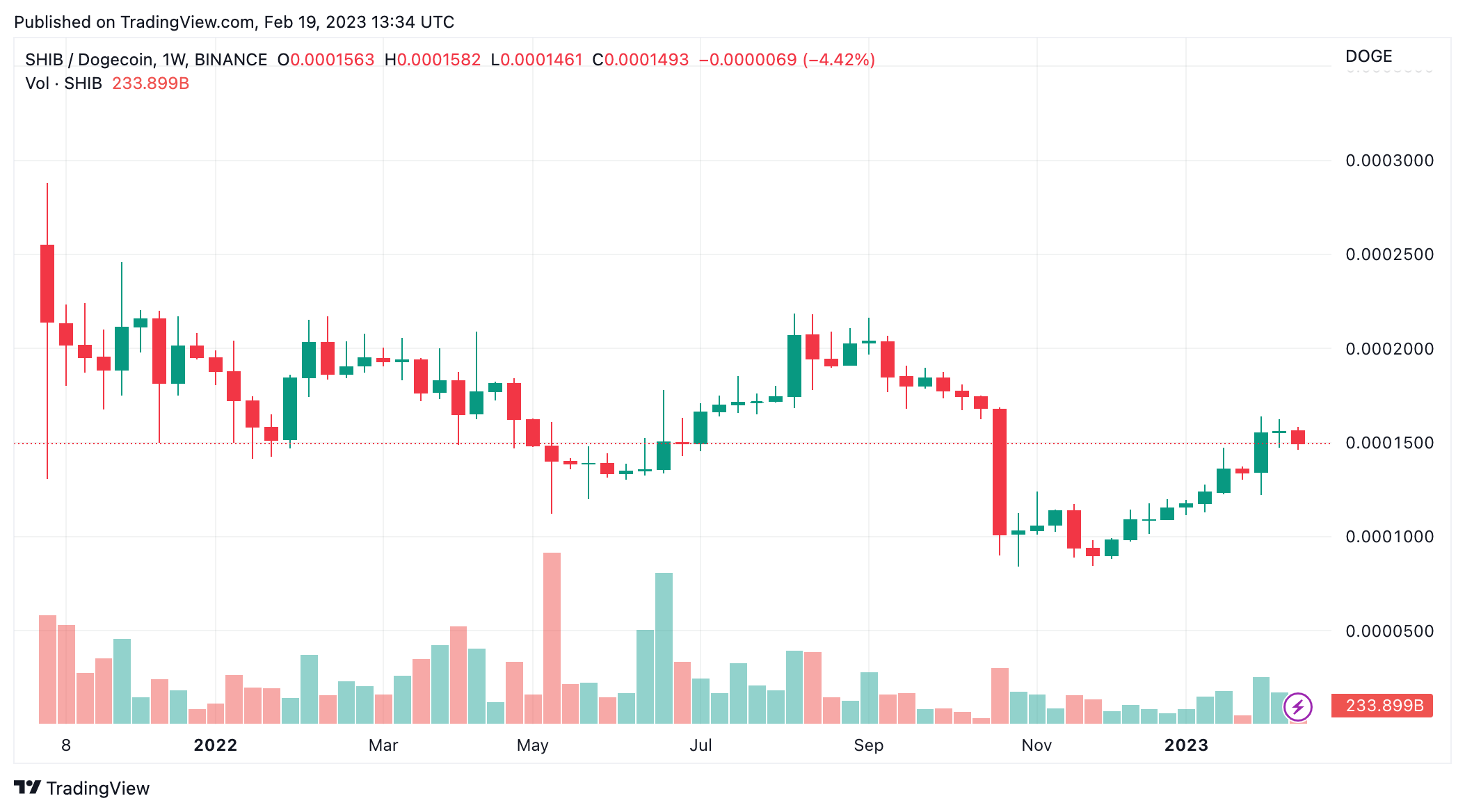 Shiba Inu (SHIB) vs Dogecoin (DOGE)
A number of factors suggest that SHIB's price growth may have hit a ceiling against DOGE. For example, the naked eye can see a huge divergence in the price action of the two tokens since the beginning of the year, with SHIB up 63% and DOGE up less than 30%.
This could be explained by the fact that during the period of maximum fear in the market, all greed went to the token that contains fundamental triggers, i.e., Shibarium by Shiba Inu. This may be true, but the counterargument is the price action of DOGE against Bitcoin (BTC) and Ethereum (ETH), one of the weakest among the largest cryptocurrencies on the market.
In the current situation, it can be assumed that Dogecoin (DOGE), being more oversold at least in relation to its key rivals and major market indicators, has a better chance of recovering than SHIB to continue rising. All the more so given the fact that Shibarium has not yet been released.