Satoshi Nakamto, the most famous name in crypto that belongs to the anonymous creator, makes headlines again after two of his books popped up on Amazon out of the blue, Hard Fork reports.
While it might seem like a well-elaborated trolling attempt, this initiative actually serves a serious purpose.


Bitcoin, colorized
If the original Bitcoin white paper seems way too overwhelming for you, The Official Bitcoin Coloring Book could be a good start.
According to the description, the book offers you a relaxing experience that will help you realize the "tremendous potential" of Bitcoin.

However, the fun doesn't stop there – the Amazon Satoshi also claims that he had hidden a Bitcoin treasure online, and this book will provide the necessary clues (of course, you shouldn't take these words at their face value).

The books are also accompanied by hilarious reviews.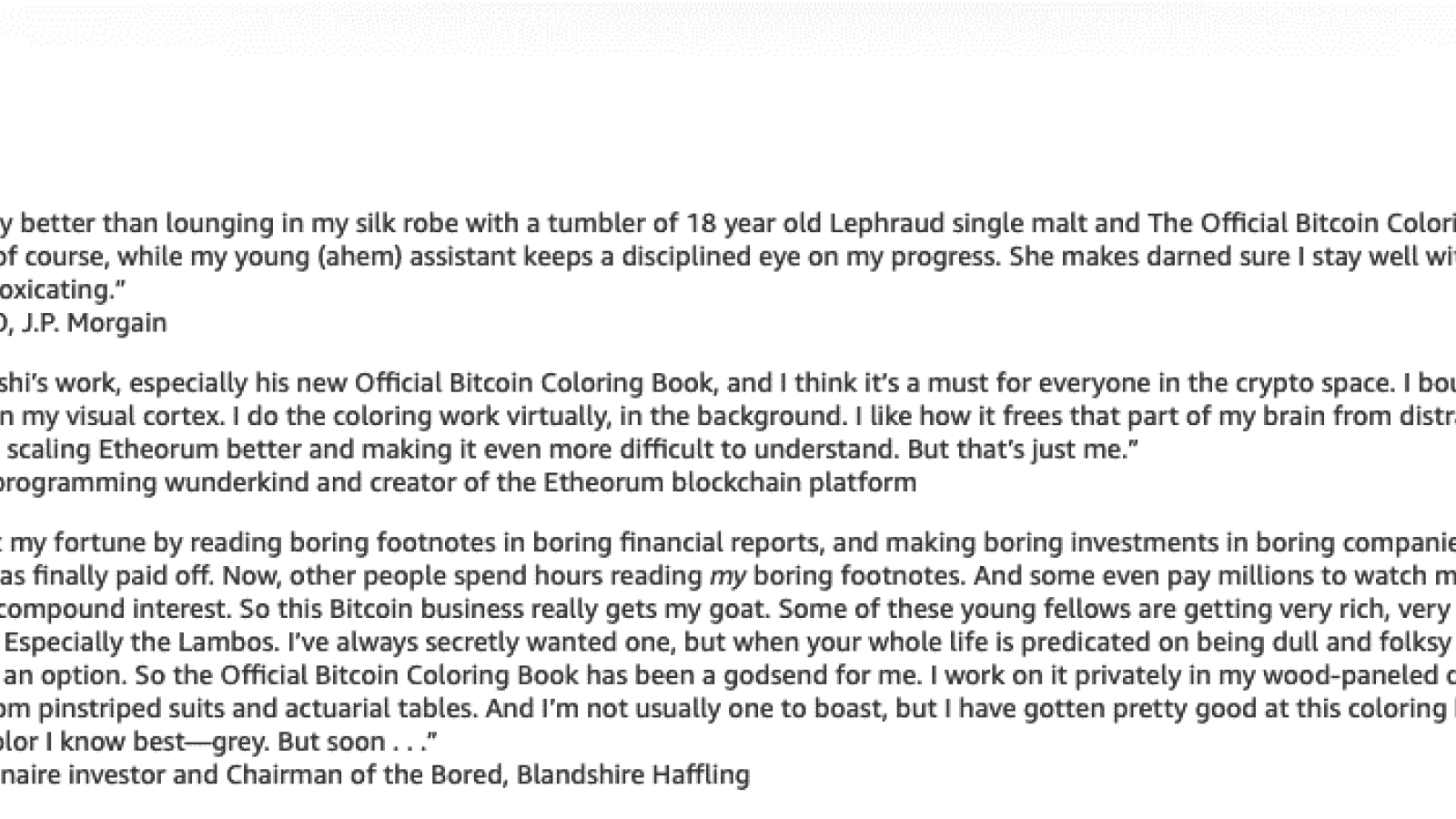 Frivolous about serious
Wave and Ripple Design Book, the other book offered by Satoshi, is less exciting since (as the name suggests) it is actually a selection of Mori Yuzan-inspired wave and ripple designs that are completely unrelated to Bitcoin, Waves, Ripple, or anything crypto. Like, what's the purpose?
As the author states, they all the proceeds from these books will go to charitable causes.
He is donating 100% of his book royalties to support STEM and environmental education programs serving underprivileged youth.
However, we are yet to find out anything about his real identity.