The official Twitter account of GOL TV, an American TV sports channel dedicated, has been hacked to promote an XRP scam.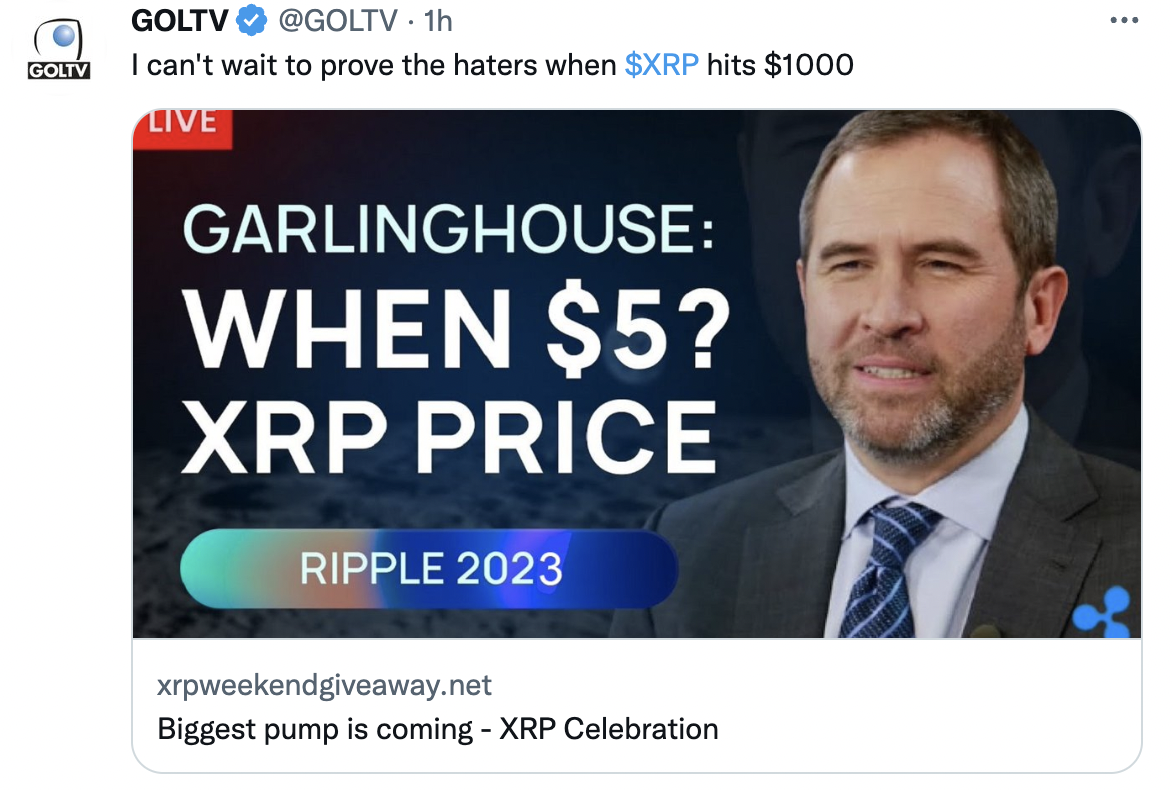 XRP scams have become increasingly commonplace on social media. They often pose as Ripple-affiliated entities and offer victims lucrative investment opportunities that are not backed by legitimate contracts or regulatory oversight.
One of the more frequent forms is the impersonation of Ripple CEO Brad Garlinghouse. Oftentimes, these scammers will pose as Garlinghouse and offer seemingly generous investment opportunities — such as doubling one's money — that prove to be too good to be true. Victims who take the bait find themselves with no recovered capital and no way to recoup their lost funds.
These scams can be found on various platforms globally and are becoming harder to detect due to their continuously evolving nature. Scammers adopt new tactics each day in order to stay ahead of detection efforts from leading digital asset exchanges, law enforcement, and other regulatory authorities. These malicious actors use fake accounts, public sentiment manipulation, misrepresentation of credentials, multi-level marketing schemes, intricate phishing networks, and more sophisticated methods in perpetrating fraudulent activities targeting XRP holders.
Though these tactics may seem rudimentary, unsuspecting victims can still fall prey to them, not realizing the potential repercussions until it's too late. To avoid becoming a victim of an XRP scam, it is important to verify trusted sources before investing any money and never send money to accounts that can't be verified without extensive research.