MicroStrategy, the business intelligence firm led by Michael Saylor, made headlines once again with its recent announcement of a substantial Bitcoin purchase. Between April 29, 2023, and June 27, 2023, MicroStrategy and its subsidiaries acquired approximately 12,333 Bitcoin for a whopping $347 million in cash. The average price per BTC stood at approximately $28,136, inclusive of fees and expenses.
MicroStrategy has acquired an additional 12,333 BTC for ~$347.0 million at an average price of $28,136 per #bitcoin. As of 6/27/23 @MicroStrategy hodls 152,333 $BTC acquired for ~$4.52 billion at an average price of $29,668 per bitcoin. $MSTR https://t.co/joHo1gEnR0

— Michael Saylor⚡️ (@saylor) June 28, 2023
This acquisition marks the largest purchase by MicroStrategy this year, surpassing its previous purpose in March and April, which totaled 7,500 BTC worth $179.3 million.
Curse of Microstrategy or FUD?
Interestingly, Saylor and MicroStrategy's Bitcoin purchases have been regarded by seasoned market participants as a potential signal of a local top for BTC prices. Notably, on the day of Saylor's penultimate announcement in March, the price of Bitcoin experienced a 5% drop. Similarly, on April 5, following another purchase by MicroStrategy, Bitcoin's price fell by over 3% during the day.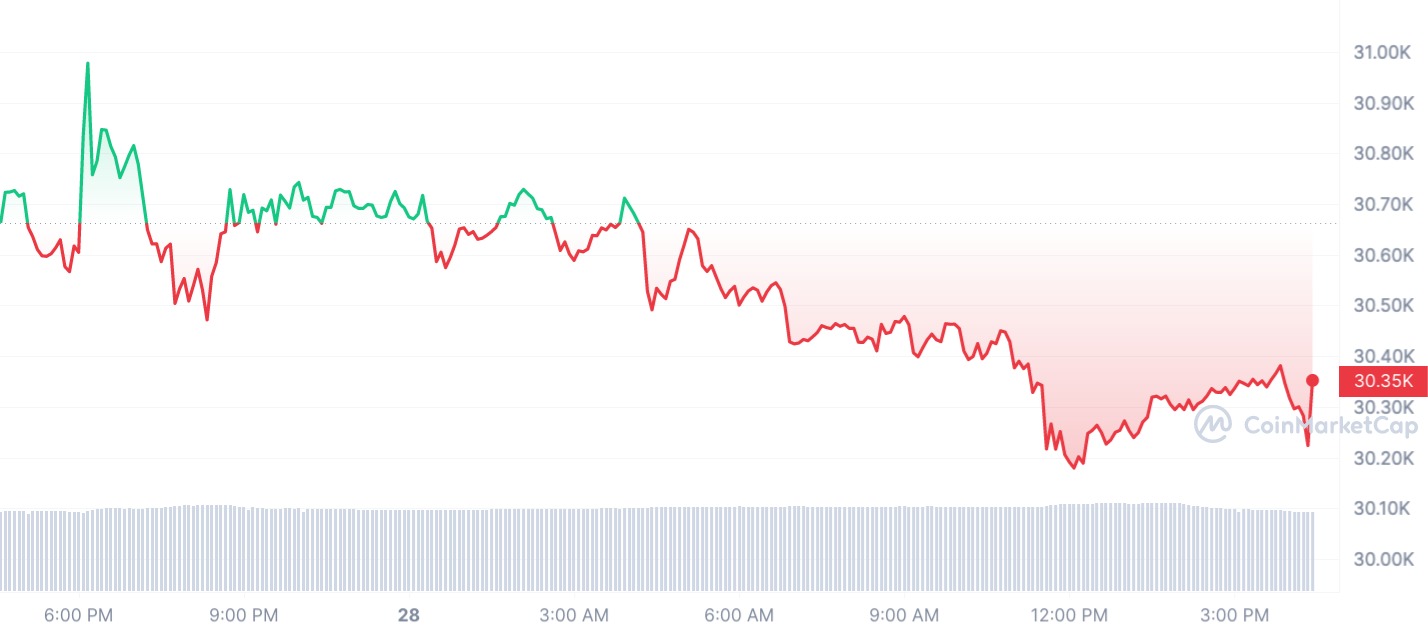 Despite these observations, it is important to note that BTC has demonstrated consistent growth since those instances. In fact, after both purchases, the cryptocurrency experienced subsequent increases of 8% and 11%, respectively.
As of now, MicroStrategy, along with its subsidiaries, boasts an impressive aggregate holding of approximately 152,333 Bitcoin. These digital assets were acquired at an aggregate purchase price of around $4.52 billion, with an average purchase price of roughly $29,668 per BTC, inclusive of fees and expenses.