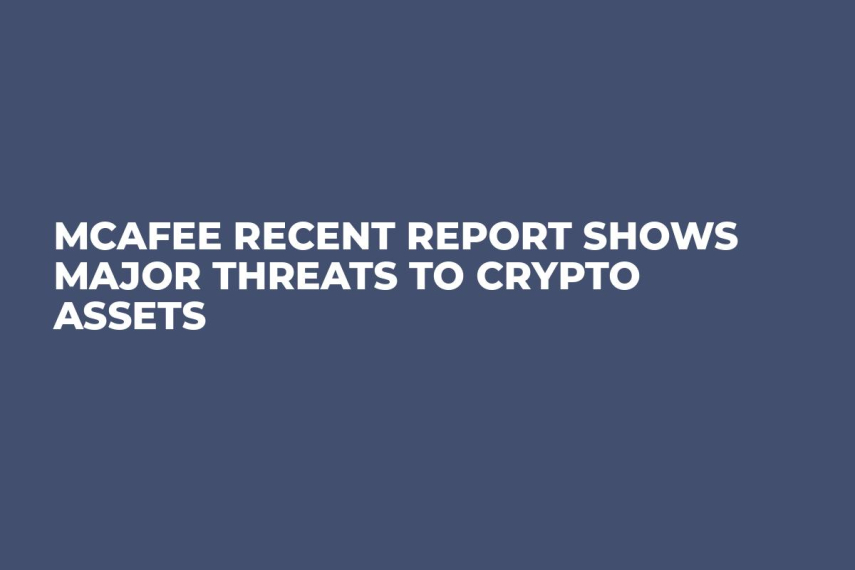 Cover image via U.Today
The report says that most frequently phishing scams are used for stealing private wallet seeds. The document says that the website providing IOTA seeds for wallets generates tainted ones, thus fooling users.
General statistics
In 2018 mining malware has risen in popularity and infected millions of computers – that is a much bigger scale than in previous years.
McAfee® Global Threat Intelligence data shows that for the past half a year, a lot of malware creators have requalified from using ransomware to mining digital coins.
Ransomware attacks have declined by slightly over 30 percent in the first quarter of 2018 since the last quarter of 2017. Whereas crypto mining activities became more frequent and rose by almost 1,200 percent.
Technical progress on the march
Mining malware requires more complex and higher level code and techniques for infecting computers. It often aims at gamers or gets users to download the mining malware making them think that this software is entirely different.
Other dangers
51 percent attacks are also on the list of main risks. Recently they were successfully conducted against Verge, Bitcoin Gold and ZenCash coins.
Among other types of threats are bugs in smart contracts and attacks against them and also various malicious ways of using the distributed ledger technology itself.
Most hacks become a success due to the human factor, though, especially in cases of hijacked accounts in crypto exchanges made by contacting the support service and using techniques of social engineering.