2019 has been a bit more promising for the general cryptocurrency market as many of the top coins manage to bounce back from a disastrous 2018, which was the longest bear market on record. 2019 is now being called the cryptocurrency spring, and a lot of it may be down to one coin.
Litecoin has had a successful 2019, notably through its first quarter. The coin, often referred to as the silver to Bitcoin's gold, has doubled in price since the beginning of the year and in doing so, recorded 100 percent gains, showing the best Q1 of its six-year history.
There are a few reasons for this, from the coin soon to be facing its halvening, as well as some good work being done behind the scenes from the Litecoin Foundation. But, there is also a lot of evidence to suggest that Litecoin could be ready to rise even further in the medium to long term.
Doubling up
While 2019 is being dubbed the cryptocurrency spring, not all coins are doing as well as Litecoin. The fourth-largest cryptocurrency by market capitalization is currently trading at $61, representing a 100 percent gain on January's opening price of $30. It has even gone as high as $64.
Other coins, such as XRP, which has lost ground over its 2019 Q1, and IOTA, which has stayed pretty constant over the first three months of the year, are showing that Litecoin's achievement is nothing to be sniffed at.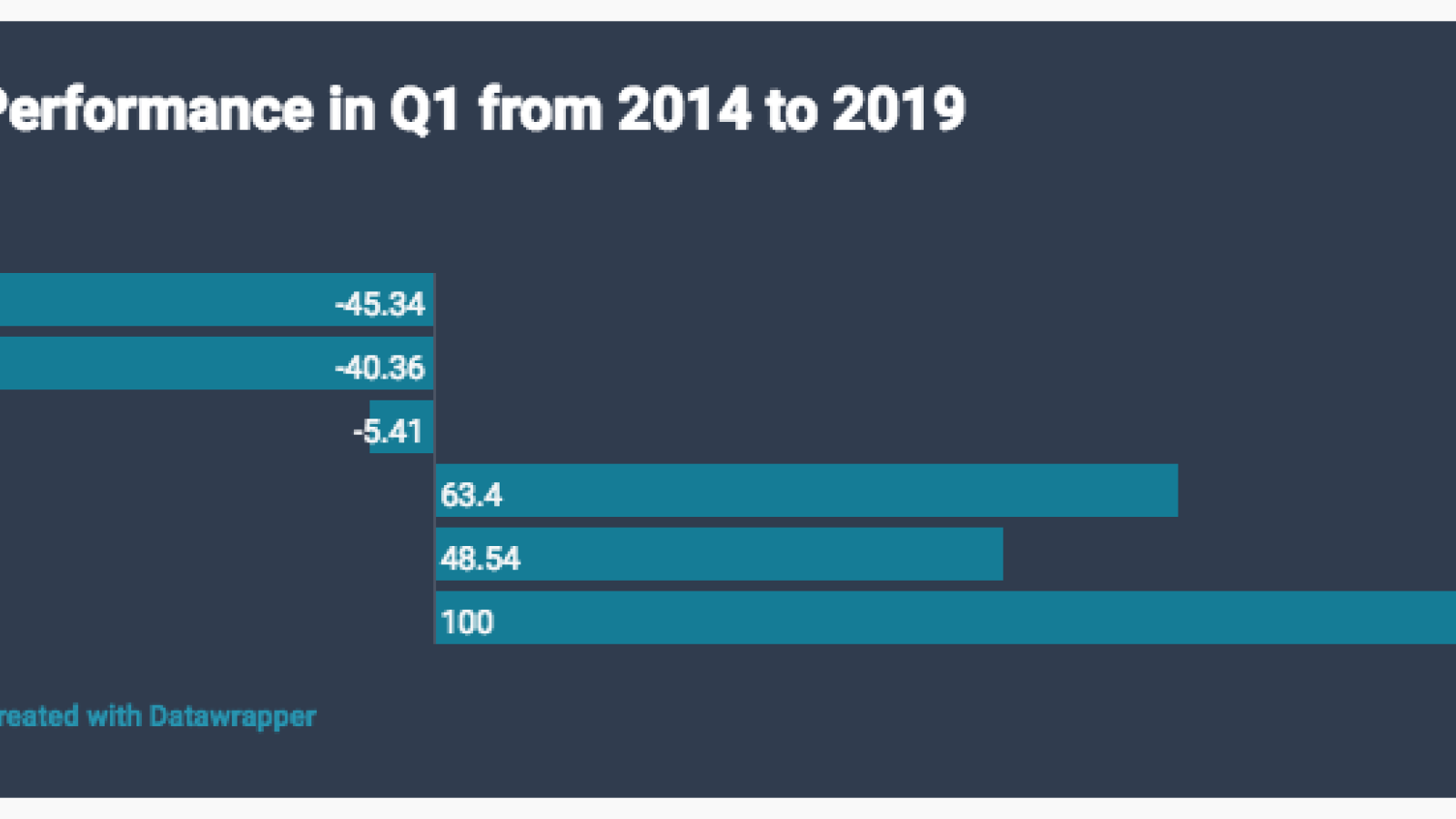 Reasons for the gains?
A lot of people are putting Litecoin's good performance down to the fact that the mining reward halving is due later this year.
In early August, the reward for mining on the Litecoin blockchain will be reduced from 25 LTC to 12.5 LTC. The shift means miners will be adding fewer coins to the ecosystem after August; this will lead to a supply deficit and cause an increase in demand for coins already in the market.
Historical data also backs up the current rise, as the last time the halvening happened four years ago, there was also a rally about six months before the mining reward shrank.
More to come
If the historical data is to be relied upon, then the second quarter for Litecoin could also be a positive one. LTC could rise even further in the second quarter, albeit after a pullback, as technical charts are showing signs of bullish exhaustion.
However, if Litecoin can help push the cryptocurrency spring further, then there is every chance the Q2 rally could be exaggerated, and the price could be predicted to rise even higher.