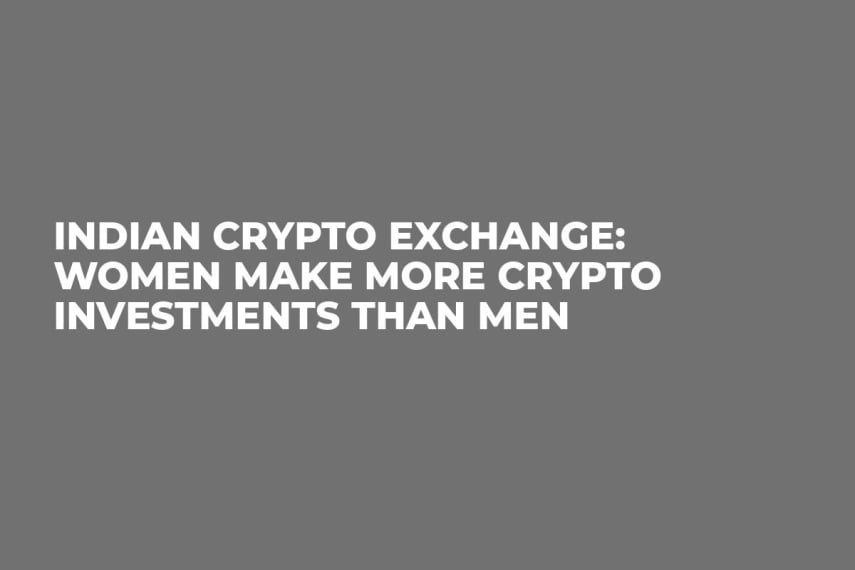 Cover image via U.Today
Women take by quality, not quantity
According to a poll made by BuyUcoin exchange, recently female Indian holders and traders have invested around $2,000 in crypto assets. This is two times more than men have recently spent on the same thing.
The survey was performed during spring and early summer 2018, involving more than 60,000 respondents. Women who buy or trade are usually over 40. As for men, they begin dealing with crypto investing in their early 30s. Nevertheless, the overall number of male investors exceeds that of female ones.
Geography of investing
The survey says that on top of the list where people invest in virtual coins come to New Delhi and the largest cities in the major regions of the country. Those account for 75 percent of digital asset investments.
People who invest and trade here are professionals with high salaries who wish to make more money on this new type of traded assets.
Recent regulatory measures
Over the last few months, the Central Bank of India has been putting heavy pressure on the local industry. The Reserve Bank of India (RBI) made it clear that all banks must stop servicing accounts of all crypto traders and exchanges, setting a three-month deadline for that. This move made the number of active traders decrease.
The exchanges responded by filing a legal case against the RBI regarding the ban. The hearing takes place on July 3. Until that happens, the situation remains unclear.