Litecoin, the early Bitcoin spin-off that appeared on the market back in October 2011, holds fourth place on the CoinMarketCap (CMC) list of the biggest cryptocurrencies by market capitalization. The coin's price is currently sitting at $56.42, and it seems very likely that it will catch up with its older brother sometime soon. In this article, U.Today is brushing the dust off its crystal ball to determine what is holding up for Litecoin in one or five years
The top altcoin
The biggest challenge for Litecoin is to prove why investors should ditch Bitcoin, the crypto trailblazer, for one of its later versions. The cryptocurrency emerged as Bitcoin-Lite, which essentially explains the name of the coin. Litecoin does have plenty of similarities with its older brother, but it offers 2.5 times faster transactions and more efficient storage. However, it wasn't enough to convince some naysayers who would call LTC an 'incomprehensible Bitcoin clone' as early as in 2011.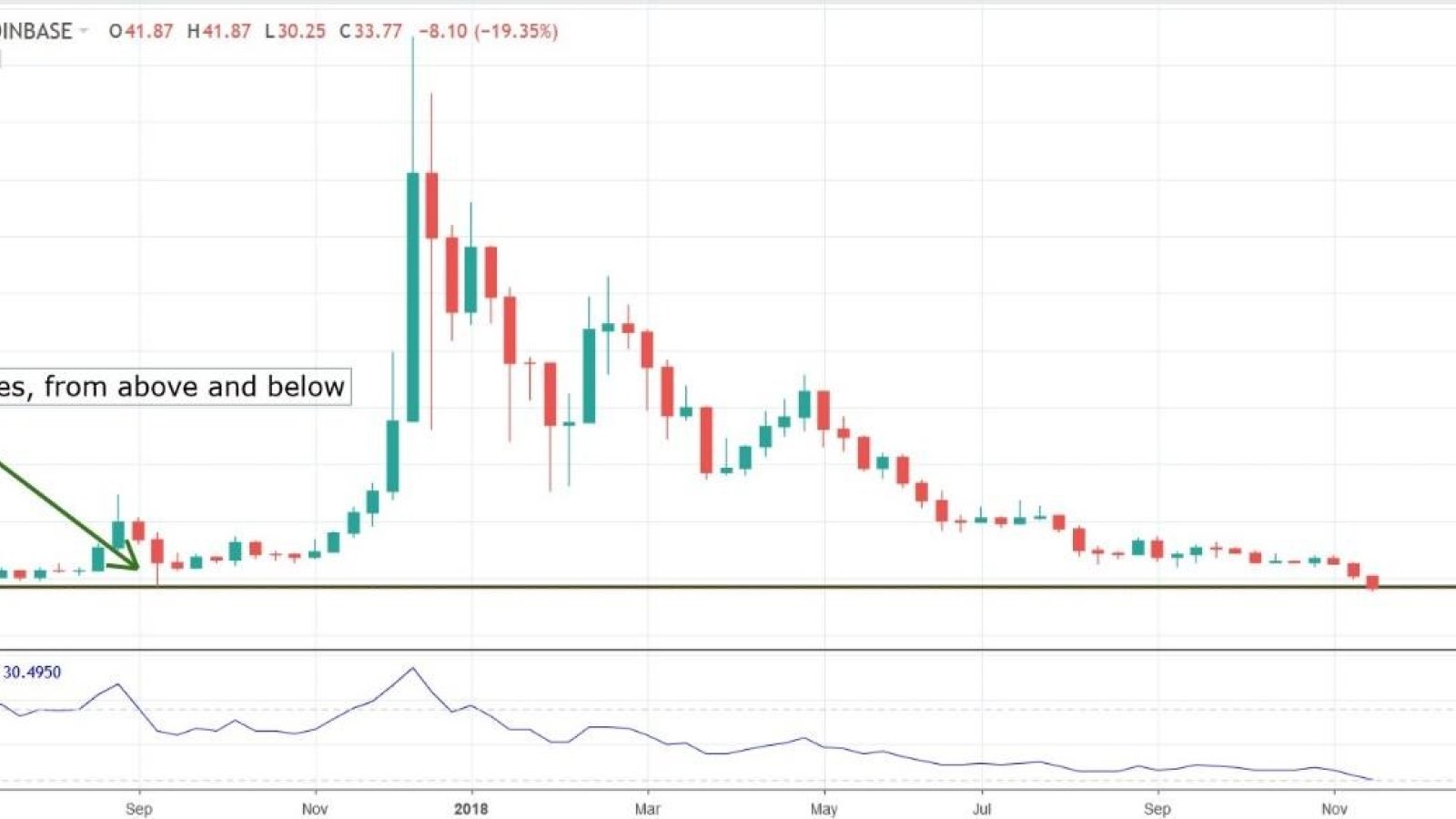 Litecoin has always been there alongside Bitcoin. For instance, LTC was the second biggest cryptocurrency as of April 28, 2013, with a market capitalization of 74.6 mln. On Sep. 28, 2014, Ripple's XRP replaced LTC at second place. On January 21, 2016, Ethereum (ETH), the brainchild of Vitalik Buterin, eventually trumped Litecoin out of the top 3. As of March 9, 2018, it occupies fourth place with a market capitalization of 3.4 bln.
Breaking out of Bitcoin's shadow
As of late, Litecoin is placing more emphasis on privacy in an attempt to become an anonymous version of Bitcoin that would rival the likes of Monero and Zcash. Litecoin founder Charlie Lee earlier himself revealed that the network would add Confidential Transactions as early as in 2019. If that happens, one should expect a significant price increase.
On top of that, it is also worth mentioning about Litecoin's recent collaboration with BEAM, a brand-new privacy coin that is powered by the MimbleWimble protocol, made the coin's price skyrocket 30 percent.

If Litecoin continues to move in that direction, its price will continue increasing throughout 2019 and 2020.
The drop in mining rewards
Just like Bitcoin, Litecoin is a Proof-of-Work (PoW) currency, and mining rewards are the bread and butter of cryptocurrency miners. The upcoming block reward reduction will have a significant impact on its price. Miners will not be selling the same amount of LTC, which will drastically reduce the supply of the coin. If the demands remain at the same level, the supply reduction will make the LTC price skyrocket.

Moon Overlord, a popular cryptocurrency analyst, earlier suggested that Litecoin bottomed out 200 days before its halving in 2015 and reached its current ATH of $375. The Litecoin halving is expected to occur in August 2019. The mining reward will go from 25 LTC to 12.5 LTC. Since history tends to repeat itself, it is reasonable to expect a brand-new ATH in 2021.
The #Litecoin halving is quickly approaching

LTC bottomed approximately 200 days before it's halving in 2015

We are almost exactly 200 days away from the next $LTC halving

LTC peaked 2+ years after it's halving, If it follows a similar path this time the peak will be in 2021 pic.twitter.com/UbsQdEmhnN

— Moon Overlord (@MoonOverlord) January 29, 2019
However, one shouldn't forget that Bitcoin is still the king, and Litecoin will most likely fail to experience any significant price bumps if the whole cryptocurrency market remains in the doldrums.
Restoring reputation and increasing adoption
Charlie Lee had headlines around the globe after selling off all of his Litecoin holdings at the peak of the bull market. The fact that the founder of the project got rid of all his coins was far from the best thing that could happen to Litecoin's reputation. However, Lee later claimed that his decision to jump ship was motivated by solely good intentions – he wanted to express his opinion about the state of the cryptocurrency market without being accused of manipulation. Very few people bought the excuse with some even suggesting that the mammoth-sized sell-off was an inside job.

Lee didn't abandon the project after all. As reported earlier by U.Today, he is currently focusing on streamlining the merchant adoption of Litecoin. For that purpose, he teamed up with HTC, which introduced LTC support for its first Blockchain smartphone, 'EXODUS 1.'

If there is a huge growth in the number of users, the Litecoin price will grow exponentially in the nearest future.
2025 price prediction
When it comes to long-term price predictions, not a single expert could give a definitive answer. The coin's future depends on multiple factors:
The pace of Litecoin adoption (if LTC fails to break into the mainstream, there is a very little chance that its price will shoot through the roof).

The team and management (infighting is never good for any project, and Litecoin has to avoid any conflicts and disagreements within the team).

The state of the cryptocurrency market (altcoins greatly depend on the price of Bitcoin, and the growing institutional interest could give LTC a huge boost).

Cryptocurrency regulations around the globe (if regulators crack down on Bitcoin, it will drag down altcoins as well).
It is worth mentioning that a lot of folks in the cryptocurrency space see Litecoin (LTC) as the best option for long-term investment given that this digital asset can serve as a store of value. Bitcoin is often called digital gold while Litecoin is digital silver. No matter how many new coins appear in the crypto space, Bitcoin and Litecoin are the two O.G. currencies with already established brands that are probably not going anywhere.
The bottom line
Yes, there are many factors that could push the price of Litecoin up (privacy-oriented feature, halving, increased adoption, etc.). Unless top altcoins stop tracking Bitcoin, it is highly likely that LTC will follow the cryptocurrency market. However, there are currently many exciting developments in the space, and the upcoming 'Facebook Coin' could be a complete game-changer.

Can Litecoin hit $100, $1,000, or $10,000 by 2025? Over the past few years, cryptocurrency enthusiasts have learned that there is nothing impossible, but one thing is certain – no one can predict for sure how much Litecoin is going to cost in 2025. Hypothetically, if Litecoin follows the growth model of Facebook, it could reach $961, but, of course, there are very little similarities between these two projects.