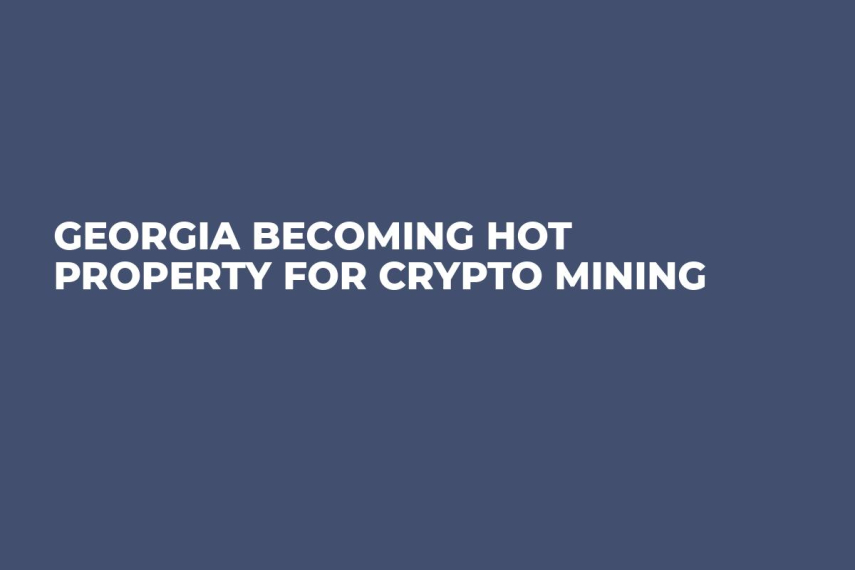 Cover image via U.Today
Bitcoin mining centers have often flowed and fluctuated due to regulation and profitability. Usually, it is places like Iceland and China that spring to mind when thinking of mining currently, but Georgia is making a name for itself.
The small Eurasian nation has been a center of development for miners mostly due to the countries lack of regulation and cheap hydroelectric power.
Moving to Georgia
Bitfury is one such company that is profiting in Georgia as a report said it once accounted for most of the Georgian mining facilities, but smaller players are catching on.
Even citizens are making a good earning from hobby mining as one of them, interviewed by NPR.org explained that last year he was raking in roughly $800 every thirty days mining Zcash, and the electricity costs were only $80 per month.
Subtle regulations
Part of the appeal, besides the cheap electricity, is the fact that the Georgian regulation on Bitcoin and other cryptocurrencies, including mining operations, is slim to non-existent. However, they are too catching on and starting to make their presence known.
The Georgian central bank has issued statements to potential retail investors that cryptocurrencies may be "risky investments." However, there are a lot of Georgians who want the digital currency industry to thrive in the country.
The issue is, as the likes of Bitfury and more move into the unregulated space, their presence sends nervous energy towards the regulators and governments.
Bitfury's annual electricity estimates state that the firm utilized 28 mln kilowatt-hours of power every thirty days in Georgia which has made some political leaders uneasy.
Opportunity beckons
However, if the Georgians were to embrace the cryptocurrency wave, and set their country up as friendly to miners, there are a lot of advantages that come with that.

The small island nation of Malta has decided to slacken its regulations towards cryptocurrency in the hopes of attracting more and more business to its economy and it seems to be working. Binance, the world's biggest exchange, has moved its operations to Malta in order to benefit from the friendly regulations.