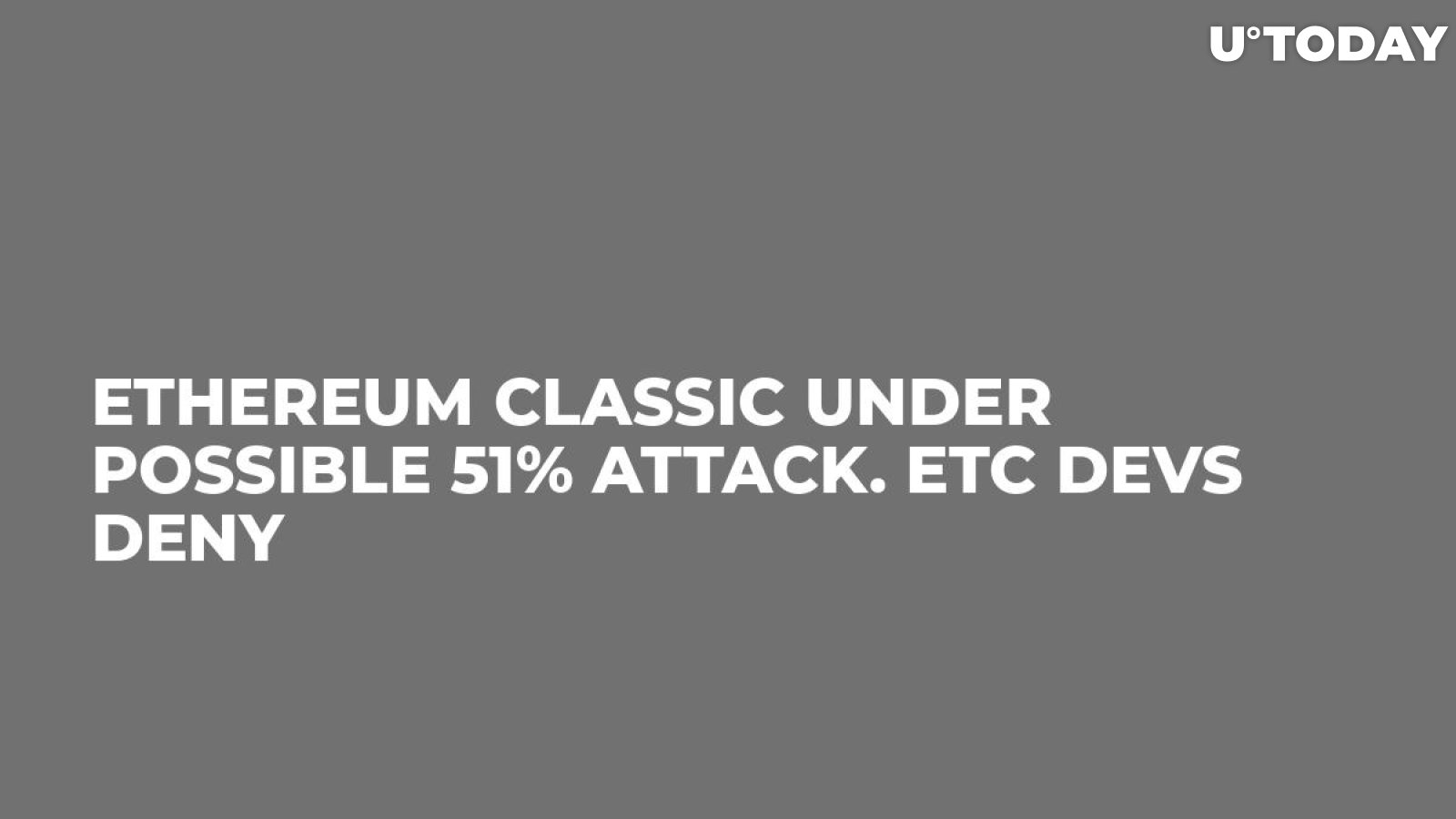 Cover image via U.Today
On Jan. 5, 2019, giant exchange Coinbase revealed they've detected a "deep chain reorganization of the Ethereum Classic blockchain that included a double spend". As a result, the exchange suspended movement of funds on the ETC blockchain and stated that Ethereum Classic is being 51% attacked.
ETC developers responded on Jan. 7 by saying that the suspicious behavior was caused by a mining pool which was involved in "selfish mining" that resulted in more than 50% of the hashing power. According to them, ASIC manufacturer Linzhi was testing machines with a hash power of 1,400 Mh, which is significantly higher than what is currently available.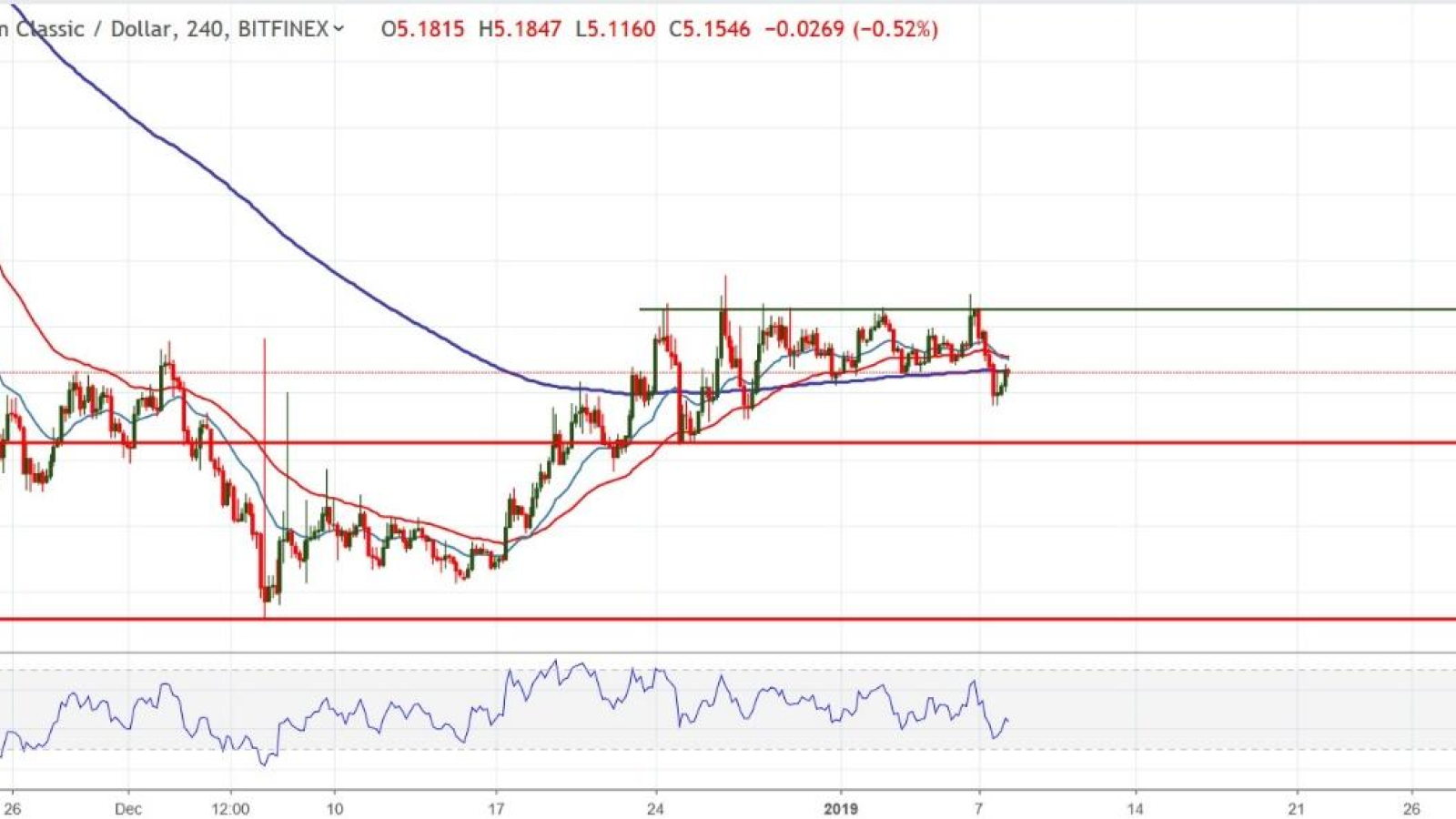 Having lost 3.20% in the last 24 hours and 1.75% in the last 7 days, Ethereum Classic is currently trading at 5.03 against the US Dollar and seems poised for a bigger drop unless it can quickly climb above the 200 period Exponential Moving Average on a 4-hour chart.
The resistance around 5.63 – 5.65 rejected climbing prices multiple times, so it's safe to say this level will play a major role for future price action. For the time being, the pair is on a downwards path and considering the latest 51% attack rumors, we will likely see a drop into 4.63. Keep in mind that the pair is trading in a range since it first hit 5.63 resistance so until a clear breakout occurs, the signals are mixed.
Support zone: 4.63
Resistance zone: 5.63 – 5.65
Most likely scenario: range-bound trading, choppy price action with a bearish bias