Due to lack of funding, the team of developers at Ethereum Classic are abandoning the (possibly sinking) ship. The announcement was made via the official ETCDEV Twitter account.
The recent crypto market slump is affecting coins negatively apparently in more than one way, and we will probably see more occurrences like this one in the future, with other small teams. The ETC developers mentioned they have tried to gather support from investors both inside and outside of the ETC community but were met with disappointing results.
Chart Analysis - ETC/USD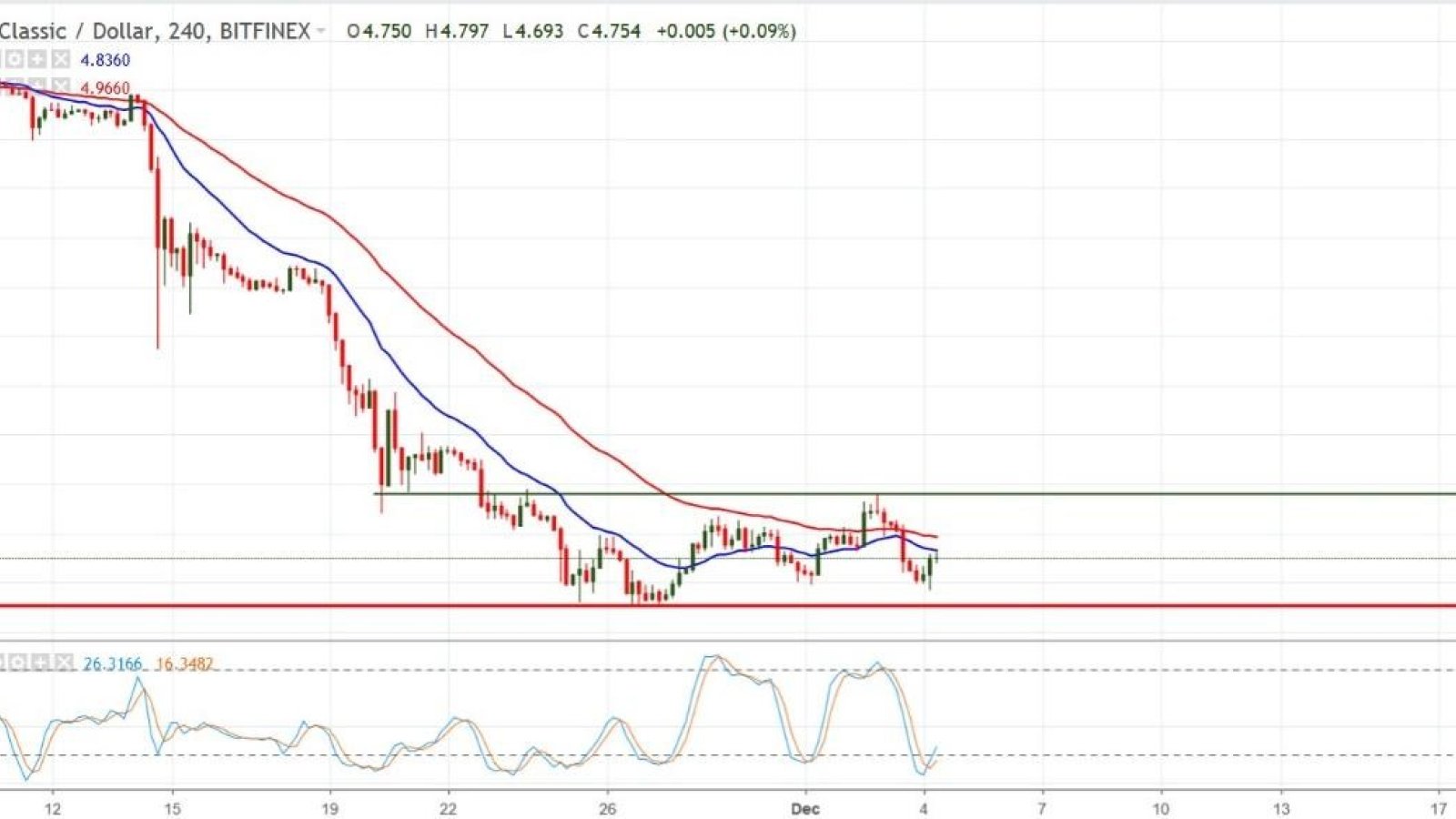 Following the news, ETC/USD dropped to 4.40, but soon after it recovered and is now trading at 4.80, with an overall 6% drop for the last 24 hours and a surprising rise of more than 9% for the last 7 days.
Considering that Ethereum Classic's future is in peril due to the developers leaving, we are likely to see a drop-in price but the single certainty in trading is that nothing is certain, so we cannot say with 100% accuracy that a drop is next.
Strictly from a technical point of view, the pair has printed a higher high and a higher low (albeit very timid), the two Exponential Moving Averages are flattening, and the Stochastic has already crossed upwards coming from oversold territory. All of these are signs that a move higher is in the works, but the main trend is down so, again, we are dealing with uncertainty and a very blurry picture. Caution is advised.
Support zone: 4.2 – 4.3
Resistance zone: 5.04
Most likely scenario: break of support and move lower (based on the fundamental reasons mentioned above)
Alternate scenario: move above the 2 Moving Averages and test of resistance (strictly technical)