Dymension, a new-gen scalability layer for on-chain applications on Cosmos (ATOM) platform, completed a strategic funding round and unveiled the date of its public testnet launch.
Dymension protocol raises $6.7 million, launches public testnet
According to the official statement shared by Dymension, a platform that offers infrastructure for second-layer scaling solutions on Cosmos (ATOM), its funding round was completed successfully.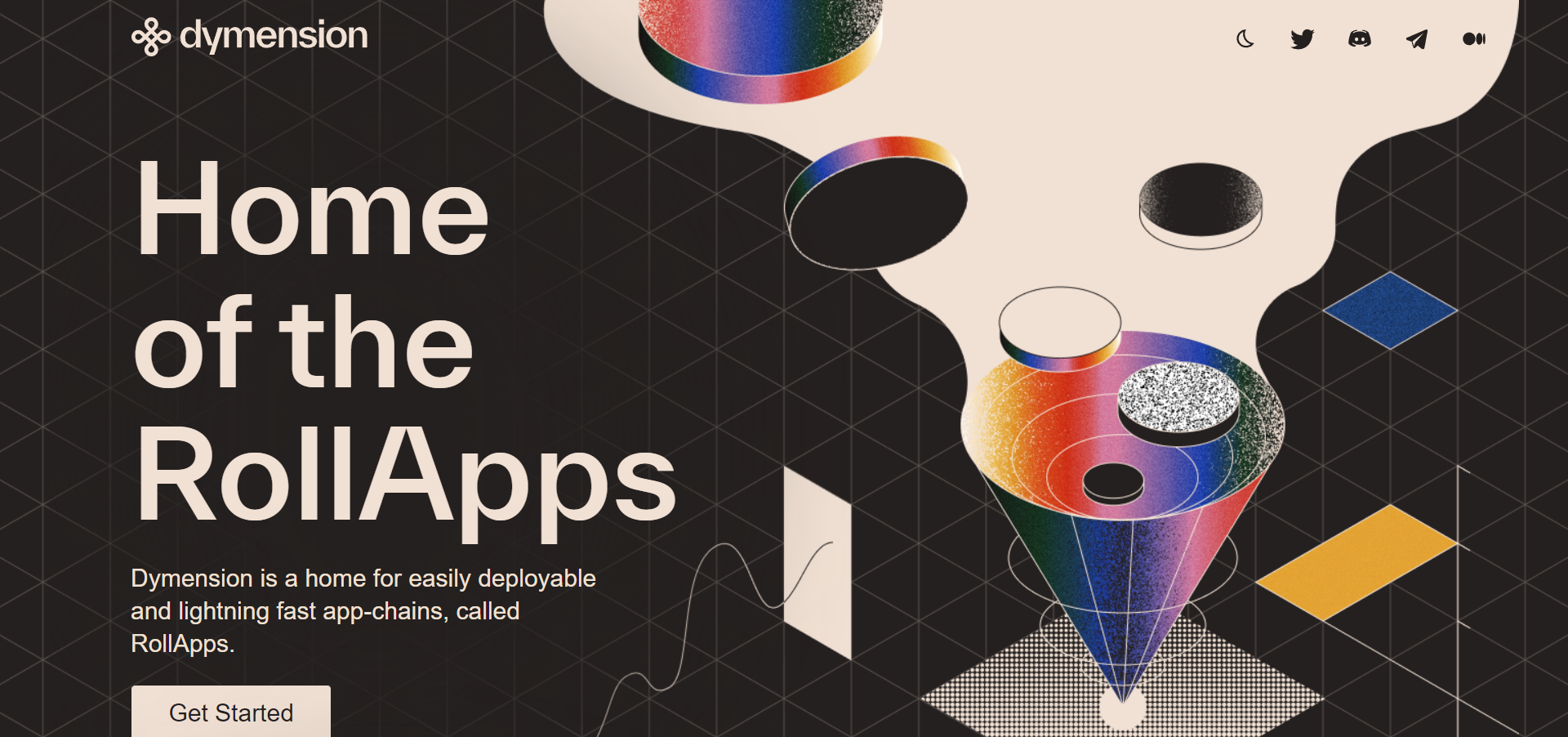 The round was co-led by Big Brain Holdings and Stratos, while Shalom Meckenzie of DraftKings, on-chain gaming DAO Matchbox and others also backed Dymension in its fundraising efforts.
Promoting itself as the "Home of the RollApps," the start-up is delivering a rollup development kit ("RDK") for the Cosmos-centric modular network of Layer-2 blockchains. Dymension's EVM-compatible rollups is the first product of this type available for the Cosmos and IBC ecosystems.
Dymension Labs' Yishay Harel highlights the paramount importance of this release for the progress of his product and the L2 scaling ecosystem as a whole:
Dymension makes modular blockchains a reality, today. We're scaling a network of blockchains with technology capable of making the biggest paradigm shift since Ethereum. Dymension Hub will be the center of a new internet of value, composed of numerous modular blockchains.
The platform is going to launch its first iteration of public testnet on Feb. 15, 2023. All Web3 enthusiasts are invited to experiment with a new RDK.
Bringing scaling to Cosmos (ATOM) ecosystem
Kasey, GP of Big Brain Holdings, which led the round, is excited by the promises and vision of the Dymension team and is sure that fresh funding will help it to achieve new landmark milestones:
Dymension RollApps are a major step forward for the blockchain infrastructure stack. They allow builders to monetize their apps as standalone chains without massive infrastructure overheads. We're extremely excited to back the team on their journey.
Dymension's public testnet rollups will broadcast data to both Celestia, a high-performance L1 blockchain, and Dymension Hub structures.
Dymension RollApps are set to streamline the development of Cosmos-based applications and a varierty of protocols on EVM, CosmWasm and other mainstream virtual machines.