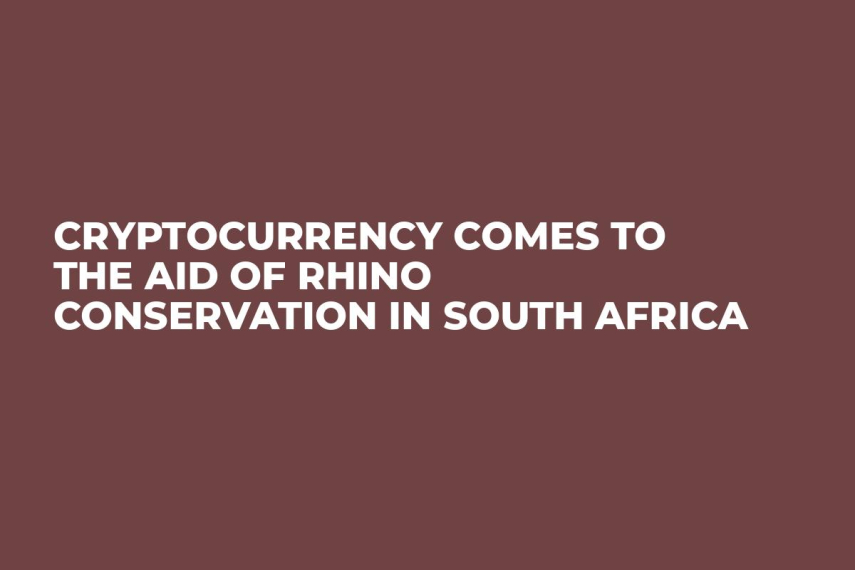 Cover image via U.Today
Rhinos have been under threat in Southern Africa for a number of years now as poaching devastated their numbers. Conservation efforts have been struggling and it looks as if there could be an answer in cryptocurrencies.
Rhino Coin has been created as an apparent effort to help fight the devastation of Rhino numbers as it is being called cryptocurrency 'with a conscious' by its founders. The idea being that the coin is pegged to one gram of legal Rhino horn.
The project is ambitious, but the hope is that the coin will be a store of value that can be traded on the international market all the while keeping the Rhino horn in South Africa and aiding the conservation effort.
Money for conservation
The key motivation behind the cryptocurrency is to save the rhino by trying to create a steady and sustainable source of revenue for rhino conservation.
"Rhino Coin attempts to give value to the legal rhino horn by converting it to cryptocurrency in a one coin to one gram (of horn) ratio, thereby allowing the conservationists to unlock the value of the horn and to take it to the international market, all while the horn is staying in South Africa," the founders of the coin explained
With around a third of all rhinos in private care, Rhino Coin is attempting to create value to current stockpiles in a bid to generate funds for these owners to sustain their efforts, even though the model is not limited to private conservationists.
New ways to utilize cryptocurrencies
As cryptocurrencies continue to infiltrate the global economy and different sectors in society, their uses and use cases are beginning to become more and more varied. The idea of Rhino Coin shows another level of cryptocurrency uses as the hope is an asset can be tethered to cryptocurrencies.
This idea of tethering, or pegging, assets has been done before; notably in Venezuela with the Petro and its pegging to oil, as well as the coin Tether, which is tied to the price of the US dollar.
However, both these pegged coins have been held under a cloud of scrutiny and suspicious, and with Rhino Coin taking on a controversial asset such as Rhino Horn, it remains to be seen if it can be a success, despite its pure intentions.