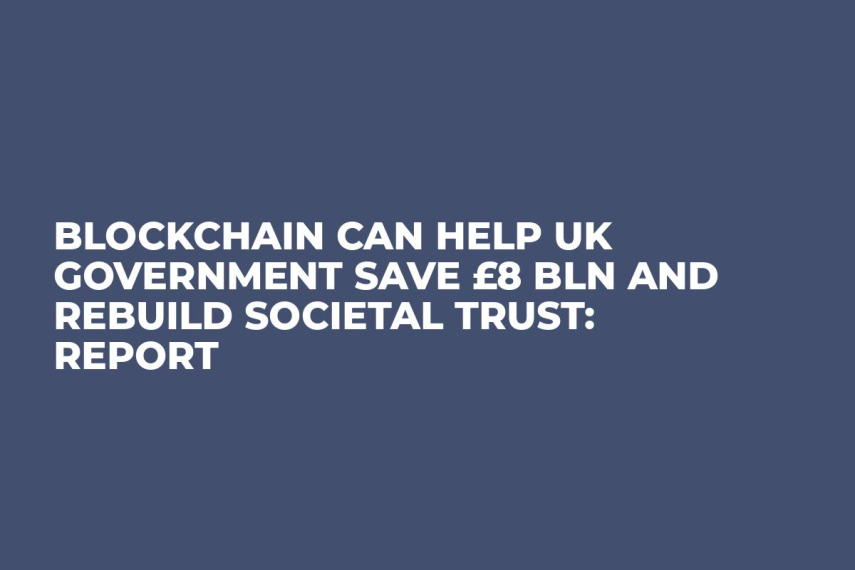 Cover image via U.Today
The report of Eddie Hughes under the title "Unlocking Blockchain" bears several crucial ideas regarding the reforming of the society and suggesting that the UK government implements the same state Blockchain projects currently being developed in Estonia.
The report details
Hughes believes that the government should make a priority to use Blockchain for allowing social freedom, making its own work more efficient and restoring social trust.
The minister insists that the distributed ledger technology (DLT) must not be used for intrusion into the lives of citizens but rather enable them to cooperate with the government in a better way.
Besides, Hughes reckons that DLT would allow saving a significant amount of funds in the long term, around £8 bln ($10.56 bln) on the work of government departments.
Finally, the minister suggests appointing a "Chief Blockchain Officer" to supervise all this.
Government response
Despite the fact that the British government authorities have been studying DLT recently, it is not quite clear yet whether the parliament is interested in using it at all.
Although, back in March, the government responded to Hughes, while he was preparing the report, that the selected profile agencies were jointly studying the DLT with the purpose of using it for improving the efficiency of the government's work.