The year 2023 has clearly started well for top crypto derivatives and copy trading exchange Bitget, which has just announced the next stage of its new rebranding campaign on the "Trade Smarter" stage premise. The use of new AI-powered instruments and advanced features that take trading and Web3 interaction to the mainstream level is at the core of the initiative, aimed at solidifying Bitget's market-leading position in light of lackluster results among competitors.
2023 may have started off poorly for most crypto market players in the wake of the FTX disaster, but Bitget managed to capitalize on the bearish mood. The recent TokenInsight 2023 Q2 Exchange Report states that Bitget soared to the top 4 position in terms of quarterly accumulated trading volume among centralized exchanges and accumulated over $74 million in profits over H1 of the year. Add to that the second-highest increase in market shares to 8.7% among all top 5 exchanges and Bitget climbed high enough to earn user attention.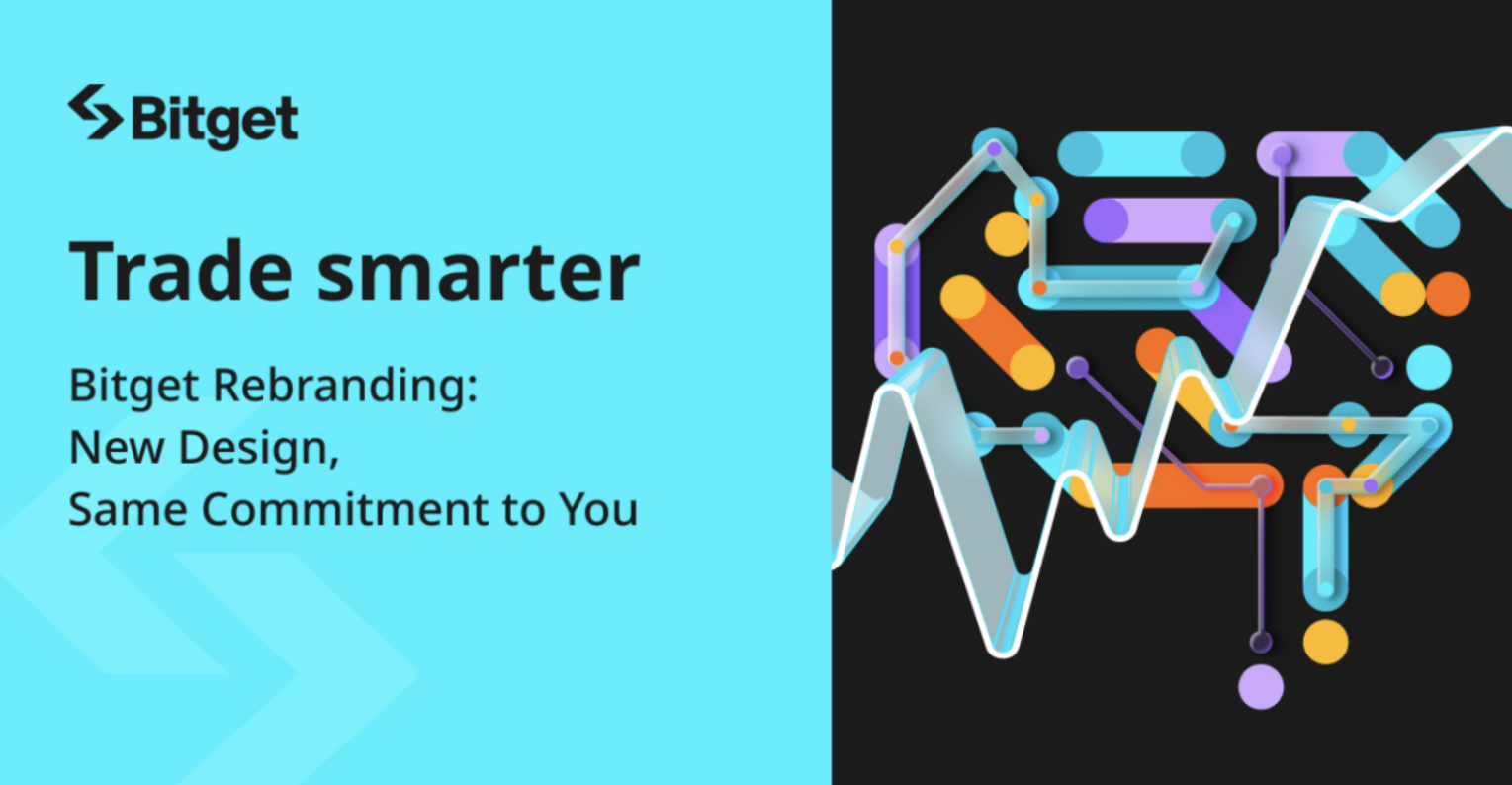 Such traction was made possible, in part, thanks to Bitget's smart approach to rebranding, which started off with a complete overhaul of its core product lineup and ensuing expansion to Web3 functionality in accordance with the in-house 'Go Beyond Derivatives' marketing strategy. The latter has been doing inroads recently with the acquisition of BitKeep Wallet and the inclusion of its 8-million-strong audience into Bitget's core user base, ratcheting the total number of users to over the 20 million bar.
To leverage such a substantial user base, which added 29,700 new elite traders in H1 of 2023, as part of its rebranding campaign Bitget is implementing a new "Trade Smarter" philosophy approach – a derivative of its core "Better trading, better life" slogan. The purpose is to illustrate that the use of advanced technologies, such as AI-powered trading instruments, is capable of yielding results through increased efficiency and expanded functionality.
"Bitget's 5-year journey has been a testament to our continuous technological transformation, and I am proud of the progress the platform has achieved since 2018. Today, as we unveil our new brand identity, vision and visuals, we reaffirm our dedication to shaping a smarter digital future. Bitget is committed to collaborating with industry leaders to create a trading environment that is safer, smarter, and more productive, reflecting our shared vision for success," as Gracy Chen, the Managing Director of Bitget illustrated the exchange's aim and core values attached to the campaign.
Bitget's first major step of the rebranding will touch upon the exchange's visuals, revamping the mobile and desktop website interface in the next six months. A so-called "subtractive" approach has been taken in this regard to slash any excessive visuals that might interfere with creating a smooth and streamlined image, which would be in line with Bitget's intentions of seeming an all-in-one trading venue.
Bitget has been on the trail of a major overhaul in recent months, which started with a series release of new products and instruments designed to integrate both trading and Web3. The exchange has also been hard on partnerships, allying with such renowned names as Juventus and Lionel Messi to support its global educational initiatives, meant to attract the attention of a young generation of users and empower them to support Bitget's global values of crypto adoption.